As you've figured out by now, finding a new job will take longer than you want. But there are things you can do to help improve your odds.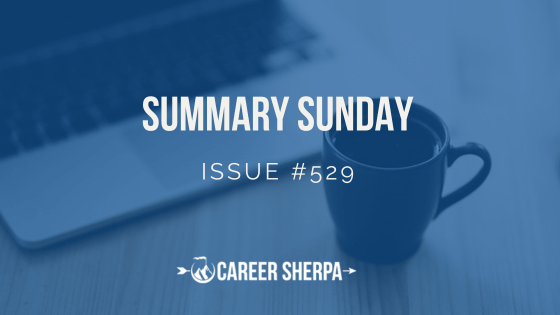 In this week's summary, I've rounded up job search related articles on topics I think you'll find relevant and useful. Here's what you'll find:
How long does it take to get hired
How to use ChatGPT for job search
Career and job matching tools (free)
Benefits of LinkedIn Premium
Be more successful on LinkedIn
A formula for having uncomfortable conversations
Signs and causes of burnout
Follow these talented experts and authors so you will have access to their content.
JOB SEARCH
How long does it take to get hired in 2023? If you're looking for a job, you may have to wait. | Business Insider
Companies track time-to-hire which is the number of days between a company first posting a position to an employee accepting the offer. As you can imagine, this number is affected by many factors. Consider it a benchmark. This year, the average time to hire is 44 days (one day longer than the average in 2022). Learn more about this number and the variation by industry and type of role.
Can ChatGPT Help Your Job Search? Here's What Recruiters Say | Codecademy
GPT and other AI tools can make the writing and editing process easier and faster. Use it to help your job search, but read this and learn how to use these tools the right way!
Free Tools To Match Your Skills to Jobs | Career Toolbelt
One of the hardest parts of a job search is figuring out what you want to do next. There's no magic wand, but these tools will help you identify options.
LINKEDIN
Do Executive Job Seekers Really Need LinkedIn Premium? | Executive Career Brand
LinkedIn Premium Career is currently $39.99 /month. Learn what you get with Premium and then test drive the free trial before you invest.
How to Become a LinkedIn Creator | Buffer
You've likely heard the term "Creator" used a lot. You don't necessarily have to be a business owner to take advantage of these tips to enhance your voice and visibility on LinkedIn (or any social channel). This article helps you figure out what you need to do to be more successful on LinkedIn.
CAREER
Try THIS the Next Time You Have an Uncomfortable Conversation | Simon Sinek
Whether with friends, family, or at work, we all dread that uncomfortable conversation. Use this 3-part formula to help you navigate what you'll say.
Your Guide to Work Burnout: Signs, Causes, and Steps to Take | The Muse
The best way to prevent burnout is to know what causes it. It's often said you shouldn't run from a job but rather, run TO a job. In order to do this, you need to know what you need and want from a job.
JOB SEARCH VISUAL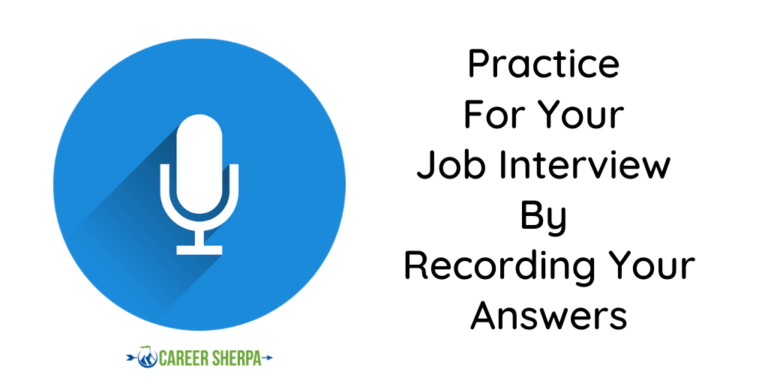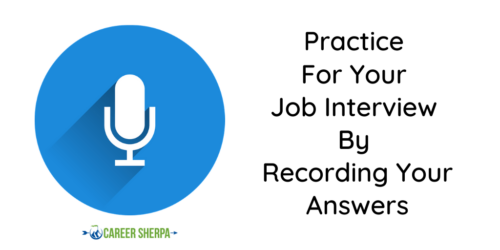 Practice interviewing using one of these:
🔹LinkedIn Interview Prep – https://linkedin.com/interview-prep/
🔹Yoodli – https://app.yoodli.ai/usecases/interview-preparation …
🔹Riveter – https://riveterworks.com
🔹A trusted friend
MENTIONS
LinkedIn Live with Jack Kelly: Hannah Morgan
Jack and I discuss when to use ChatGPT to help your job search…and other job search topics.
DID YOU MISS THESE?
Use Video To Amplify Your Personal Brand
10 Types of People To Network With During Job Search
Best Job Search Tools for 2023 (As Recommended by Career Experts)

Hannah Morgan speaks and writes about job search and career strategies. She founded CareerSherpa.net to educate professionals on how to maneuver through today's job search process. Hannah was nominated as a LinkedIn Top Voice in Job Search and Careers and is a regular contributor to US News & World Report. She has been quoted by media outlets, including Forbes, USA Today, Money Magazine, Huffington Post, as well as many other publications. She is also author of The Infographic Resume and co-author of Social Networking for Business Success.