Job search is exhausting! Instead of taking a break, try new approaches and strategies.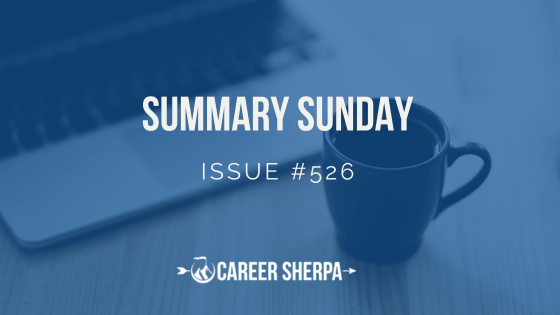 And as we head into the summer months, many job seekers are thinking about taking a break. Instead of putting your job search on hold, dial it back. Decrease your job search activities to part-time status, limit the activities you find overly stressful, or find a way to incorporate your job search into your day.
🔹 You've built some momentum and stopping your job search altogether will kill those irons you have in the fire.
🔹 Many job seekers have the same idea of "taking the summer off" so they'll likely be less competition.
🔹 Finally, companies still have jobs to fill during the summer! (Though people may be taking vacation which can slow the process down)
In this week's summary, you'll learn about:
Common-sense job search advice from fellow job seekers
Little-known LinkedIn profile optimization tip
The LinkedIn algorithm explained
Commenting on LinkedIn is powerful
Gen Z versus Gen Y perceptions of the workplace
Are voice calls intrusive?
Did you like any of these articles? Share them with your network, follow the author, or share this newsletter with those who would benefit.
JOB SEARCH
I've run out of ideas for my job search | A Job Seeker
One job seeker posted on LinkedIn
"I've run out of ideas on how to stand out in this job market.
If anyone has ideas please feel free to share. I could use the help. 😅"
She's already tried, Networking with hiring managers, Connecting with network, Applying and sending resume to the hiring manager/recruiter, and Updating LinkedIn.
What I love about this is that out of the 212 comments, there's some really good advice (from fellow job seekers)! So if you need ideas to spark your job search, read the comments!
LINKEDIN
Number 1 profile optimization tip to be found better on LinkedIn | Gillian Whitney
If you want to be found in the LinkedIn search results you need to follow database best practices. Kevin D. Turner explains us Market Value Titles. Watch the video to get the whole scoop. (Spoiler: many of us don't even realize we're doing this wrong)
Want the short video explanation? See this video.
Explaining the LinkedIn Algorithm | Richard van der Blom
I'm not suggesting everyone becomes an expert in the LinkedIn algorithm but the slides help explain why commenting (and engagement on LinkedIn) matters! Plus, this post serves as an example of what you can post if you don't have original content to add to LinkedIn.
Comment Before You Like A Post | Jessica Sweet
If you are serious about maximizing LinkedIn, you need to understand the information in this post. You'll help people boost their posts, plus, you have the chance to be showcased in front of others who care enough about the topic to also leave comments.
WORKPLACE
Here's What Gen Z and Millennials Have to Say About The Current Workscape | Indeed
How Gen Z sees things is different from other generations in the workplace. This could be why:
82% of Gen Z said they have never worked in an in-person office environment full-time.
39% of millennials said they have never worked in an in-person office environment full-time.
Bring back the voice call or not? | 3Plus International
"Should voice calls make a comeback in the workplace, or do video calls reign? The jury's out" writes Dorothy Dalton.
This made me think about the advice given to job seekers to "pick up the phone." Is this advice out of date? Dorothy Dalton is also running a poll on LinkedIn and so far, over 50% perceive unscheduled voice calls as intrusive… it's something to think about. Keep calling a friend or someone you know is probably different that calling someone you don't know.
JOB SEARCH VISUAL
Unemployed and looking for a new job? Make sure to reach out to all these people!
Start by asking how they are doing.
Then, they'll ask what's new with you.
Explain exactly what type of job you are pursuing and what companies you are interested in.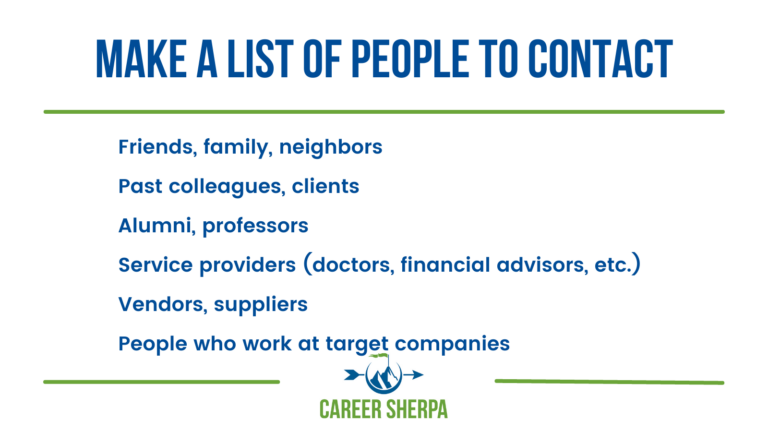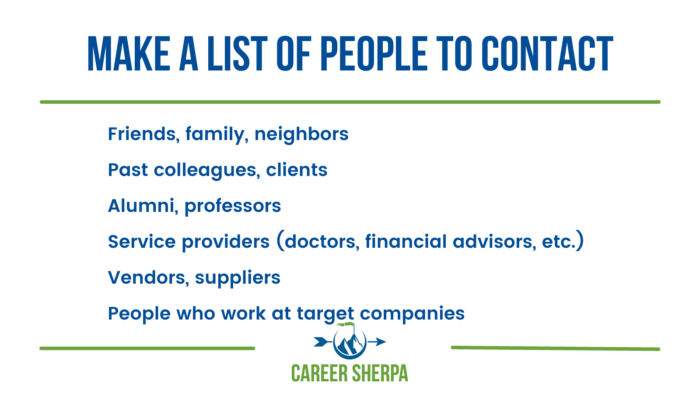 DID YOU MISS THESE?
10 Best Examples Of Problem-Solving Skills For Interviews
What Type Of Work Environment Do You Prefer? Answer Tips
15 Video Interview Tips You Need To Remember

Hannah Morgan speaks and writes about job search and career strategies. She founded CareerSherpa.net to educate professionals on how to maneuver through today's job search process. Hannah was nominated as a LinkedIn Top Voice in Job Search and Careers and is a regular contributor to US News & World Report. She has been quoted by media outlets, including Forbes, USA Today, Money Magazine, Huffington Post, as well as many other publications. She is also author of The Infographic Resume and co-author of Social Networking for Business Success.