Before, during and after your job search, there are important actions to take and things to look out for.
One thing you should know is that your job search won't be over after you secure a new job. Don't stop looking – ever!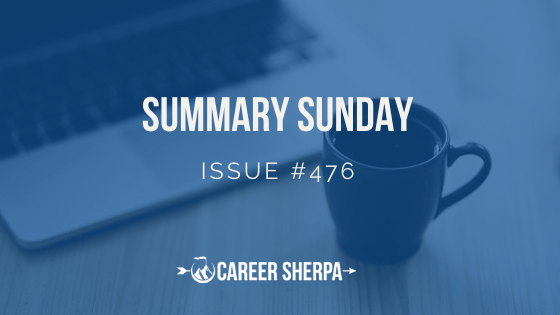 In this week's Summary Sunday, you'll find information to help you continue your job search. Tips, advice and information about
Changing Careers
Tailoring your resume
New hires quitting
Returning to the office
Creating an author platform
Psychological safety
Learning to be curious
Helping a job seeker
Follow the authors on LinkedIn, Twitter or their website to stay up-to-date.
JOB SEARCH
8 Steps to an Utterly Successful Career Change | The Muse
Whether you want to change jobs or move into an entirely new career, follow these eight steps laid out by Jenny Foss. (It's never too late to implement this plan!)
Do You Really Have to Tailor Your Resume for Every Job? | Avid Careerist
See what the data shows and the answer to one of the most popular questions job seekers have. Maybe you don't need to make it match 80%!
So You Want to Quit Your Brand-New Job… | Harvard Business Review
"30% of new employees leave their jobs within the first 90 days of getting hired." Find out why and be sure you ask all the questions you need to be answered before accepting the offer!
Bonus: This means there's a pretty good chance that job you were a runner-up for might become available again! Keep in touch with hiring managers.
WORKPLACE
Workers return to the office, but where's the boss? | Yahoo! Finance
"Non-executive employees are nearly twice as likely as executives to be working from the office five days a week, according to a recent report."
Return-To-Office Plans Unravel as Workers Rebel in Tight Job Market | Bloomberg
Working from home has turned out better than expected for 61%. Here is what is keeping people from running back to the office.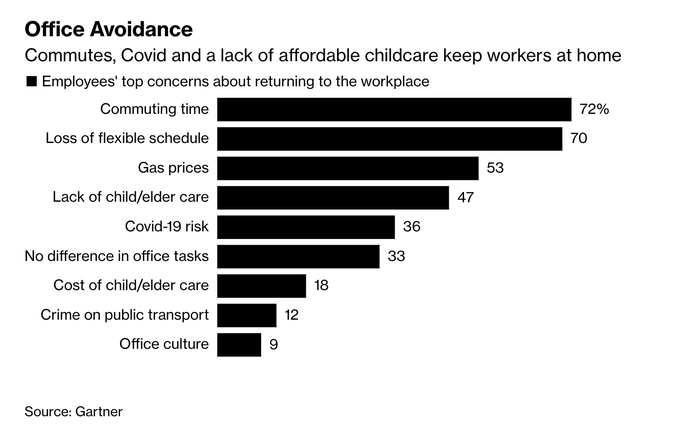 PERSONAL BRANDING
How To Build Your Author Platform When You Have No Clue What That Means | Medium
Rachel Thompson spells out how to create an "author platform." This is a must-read for anyone looking to build awareness of their writing skills.
COMPANY CULTURE
How Psychological Safety Actually Works | Forbes
"[I]f you can take risks without your team beating you up, you'll be more likely to succeed. That's what psychological safety is about." This article will help you formulate questions to understand the culture of a company.
CAREER
Curiosity and Innovation in the Workplace with Author and Box of Crayons Founder Michael Bungay Stanier | Amplify Talent
This podcast and summary explore how curiosity, creativity, resilience and innovation are all connected. Plus they are all learnable!
Make Time To Help A Job Seeker In Your Life | Adrienne Tom on LinkedIn
This is such an important reminder and an action we should all take! You can:
Check-in
Offer help
Provide a listening ear
Share resources
Make an introduction
MENTIONS
Pay transparency: How ending the secrecy could erase inequities and change the workplace | WXXI
DID YOU MISS THESE
30+ Unique Interview Questions To Ask Employers In 2022
The 18 Best Freelance Jobs In 2022 (High-Paying)
"Why Do You Want This Job?" Tips & Best Sample Answers

Hannah Morgan speaks and writes about job search and career strategies. She founded CareerSherpa.net to educate professionals on how to maneuver through today's job search process. Hannah was nominated as a LinkedIn Top Voice in Job Search and Careers and is a regular contributor to US News & World Report. She has been quoted by media outlets, including Forbes, USA Today, Money Magazine, Huffington Post, as well as many other publications. She is also author of The Infographic Resume and co-author of Social Networking for Business Success.