Job search and managing your career is a multifaceted project. And there isn't just one way to achieve the results you want.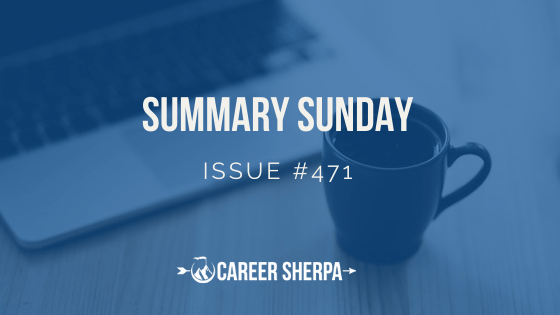 In this week's Summary Sunday: Issue #471, I round up find articles to help you job search smarter!
How managers view WFH and productivity
Older workers in the workforce
Job search strategies
Cool tool
Boomerang employees
What is the metaverse and why should you care
Interview with Susan Cain
New feature for LinkedIn Business profiles
By understanding all the forces that impact you, me and the work we do, you'll be equipped to make smarter, more informed choices.
WORKFORCE
Fed-up managers declare WFH is over, as 77% say they'd fire you or cut your pay for not coming back to the office | Fortune
Well, it may not be as harsh as firing or cutting pay for all companies, however, it is an interesting perspective on work from home trends. Thanks to Donna Svei for sharing this on Twitter.
On the Clock but Off the Job | Korn Ferry
"Employees in the survey admit that they spend an average of 9 hours weekly—nearly 25% of their workweek—filling time "on the clock" with everything from cooking to watching TV to ordering online."
Are we really 100% productive and working while in the office? Interesting perspective by managers here.
OLDER WORKERS
Job loss — not resignation — drove the pandemic's retirement boom | Yahoo Finance
Taking early retirement may have been the only option for older workers.
"The number of those who retired involuntarily a year after losing a job was 10 times higher than pre-pandemic times, the report found."
Chances are great that many will reenter the workforce.
JOB SEARCH
5 Job Search Tactics for Executives Using The R.O.T.H Method | Chameleon Resumes
Warning: This works! Only try it if you want to land a job!
3 Ways to Apply for Jobs: Which is Best? | Things Career Related
Apply.
Network.
Or both? These are your options when it comes to pursuing jobs. See what experts recommend as the "best" solution.
COOL TOOL
Work-Life Balance as a Software Engineer and Content Creator | Polywork
How do you keep track of multiple projects associated with your work and career? This is a story of one user of a tool called Polywork that enables her to flaunt her many achievements. Cool tool worth checking out!
BOOMERANG
Welcome back! Employers rush to hire talent that left just 17 months ago | LinkedIn News
A Boomerang employee is one who leaves a company and goes back. Employers used to target hiring these former employees. Will they still?
TRENDS
We could be spending an hour a day in the metaverse by 2026. But what will we be doing there? | World Economic Forum
We could be spending an hour a day in the metaverse by 2026. But what will we be doing there? Learn what the metaverse is.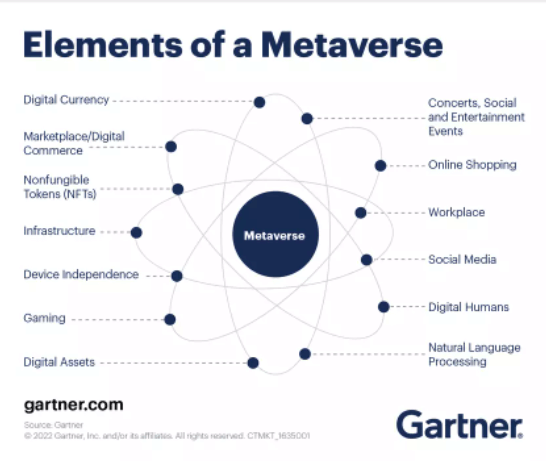 CAREER
Calm Amidst the Chaos: LinkedIn Live | Whitney Johnson
This is a conversation with Susan Cain on LinkedIn Live. She talks about her new upcoming book, Bittersweet. Really wonderful perspective on life and how we got where we are. One of my favorite things Susan said was to learn how to "transform pain into beauty." I hope you'll watch this!
LINKEDIN FOR BUSINESS
Commenting and Reacting Options | Kevin D. Turner
If you have a business profile on LinkedIn, then this news will be interesting and a time saver.
DID YOU MISS THESE

Hannah Morgan speaks and writes about job search and career strategies. She founded CareerSherpa.net to educate professionals on how to maneuver through today's job search process. Hannah was nominated as a LinkedIn Top Voice in Job Search and Careers and is a regular contributor to US News & World Report. She has been quoted by media outlets, including Forbes, USA Today, Money Magazine, Huffington Post, as well as many other publications. She is also author of The Infographic Resume and co-author of Social Networking for Business Success.