If it's been a while since you've interviewed for a new job, now is a good time to remind you of the biggest problems with interviews.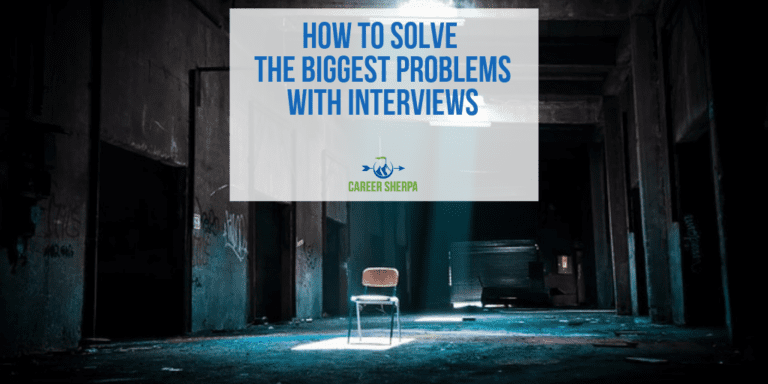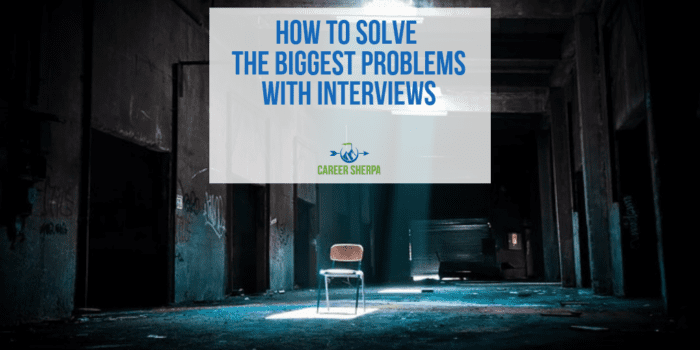 You've been waiting for your chance to interview and it finally arrives! The date and time are set and you know you are going to ace the interview. Except it's been a while since you last interviewed so you begin to second-guess yourself. You're not alone- few people interview often enough to feel confident.
Feeling confident is one of the biggest problems with interviews you will need to overcome. But there are more.
Here's Why Interviewing Sucks
First of all: The hiring manager, who has a thousand other things to do, is unenthusiastic about interviewing another candidate.
Second: You put a lot of pressure on yourself. You are probably thinking one or all of the following:
How will I sell this person on my qualifications?
Will I be able to answer all their questions?
I really want this job.
Third: the interview process takes a long time. Longer than you expect. Companies will call you back 3, 4, 5 times and this draws out the process.
Instead of a win-win scenario, interviews create stress and discomfort for both parties involved. But it doesn't have to be that way. You can change your thinking and thoroughly prepare for interviews if you know what to do.
Change Your Thinking
Instead of feeling like you are on the receiving end of an interrogation, consider the interview a two-way conversation. Allow the interview to ask a question and then you supply an answer and follow-up with your own related question.
That's all an interview is…a conversation between two people trying to learn about each other.
Get Answers To How
AND

Why

The questions you ask should help you understand what you'll be doing, but more importantly, why you will be doing it. Questions like: How will you know you hired the right person for the job? What do you expect the new employee's outcomes to be in a month, six months, and a year? And my all-time favorite, why is this position available? Imagine you are a consultant trying to uncover what the hiring manager really needs. Get more questions you can ask right here.
Research
Armed with a list of solid questions you want to be answered isn't enough. You'll need to do thorough research on the company, the people you will be interviewing with and the competition.
Self Assessment
Review the job posting in detail. What requirements do you meet or exceed? Do you have proof? And where do you fall short? What skills do you lack? You better believe the interviewer has noted your shortcomings too and will be assessing you in those areas. Be ready with proactive solutions for how you will overcome the missing skills.
What Next?
If you are feeling overwhelmed, good. This means you realize it isn't enough to just show up at an interview and wing it.
If it has been a while since you last interviewed, you owe it to yourself to polish your interviewing skills and knowledge. Or, if you've had dozens of interviews, but no offers, diagnose and fix what you're doing wrong!

Hannah Morgan speaks and writes about job search and career strategies. She founded CareerSherpa.net to educate professionals on how to maneuver through today's job search process. Hannah was nominated as a LinkedIn Top Voice in Job Search and Careers and is a regular contributor to US News & World Report. She has been quoted by media outlets, including Forbes, USA Today, Money Magazine, Huffington Post, as well as many other publications. She is also author of The Infographic Resume and co-author of Social Networking for Business Success.