Here I go!  I am on a mission- to get more employed people to use LinkedIn.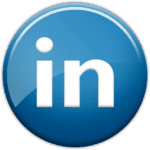 But I need your help.
I was invited to be a guest at a power networking group yesterday.  This isn't just any power networking group, it is one facilitated with severe doses of tough love.  I truly respect this and value the organizer for his philosophy.  One question asked of each individual participating in the group was "How can we help you?".  (It is expected that you have an answer!).  As I thought about how I would answer this, I didn't want to seem self-serving but I didn't want to miss an opportunity either.  My solution, a blended answer, something for me and something for the greater good.  "Help employed people understand the value of using LinkedIn, it isn't just a tool for job seekers, it can and does improve your performance on the job."
"How?" asked one person.  Now,  I should have let the others in the room respond, however, I blurted out, "LinkedIn allows you to reach out to your network and beyond to get answers to questions.  For example, one woman posed a question to several of the groups she belonged to about their recommendations for a vendor on a piece of technology".   Others in the group nodded their heads as in agreement.  Others shared similar experiences.
Last week, I wrote a post asking the question do social networks help or hurt your career, based on stats from the Deloitte study which found 32% of workers do not use social media for fear it will hurt their careers.  I shared this question on a LinkedIn group to hear what the opinion would be.
Most stated that mis-use of social networks can be damaging.  One comment that particularly grabbed me was:
Used properly social and professional networking should pose little to no risk – the tool doesn't cause the problems on its own – misuse of the tool does. If you stick a screwdriver into a light socket, don't blame the screwdriver for the new hairdo!
Another person shared with me that the majority of people she now works with in her new job are not on LinkedIn.  This touches upon my concern about the 32% who are not using social networks.
Here we are in 2011.  Can each of you please help me by introducing two people to LinkedIn.  Get them up on it.  Help them understand the basics so they can at least have a presence. In the bigger picture, what I am asking is, that people begin to formally organize their network before they need it.  For those who are introverted, LinkedIn can actually be a very nice solution to fears of meeting new people and putting yourself out there (yes, I wrote about that here).
Long ago, when email was just a glimmer, we didn't think we needed it.  Now, how many of you feel you can't live without it?

Hannah Morgan speaks and writes about job search and career strategies. She founded CareerSherpa.net to educate professionals on how to maneuver through today's job search process. Hannah was nominated as a LinkedIn Top Voice in Job Search and Careers and is a regular contributor to US News & World Report. She has been quoted by media outlets, including Forbes, USA Today, Money Magazine, Huffington Post, as well as many other publications. She is also author of The Infographic Resume and co-author of Social Networking for Business Success.