What is a stable job in today's terms?  Does it exist?  Instead of lamenting the fact that there are not any stable jobs anymore, can we change our perspective and accept the fact that this doesn't occur very often.  If we continue to look at the way things used to be or "should be", it can be quite discouraging.
Here are some of the more common things I hear: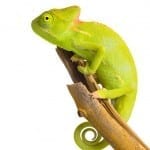 "The United States doesn't make anything any more"
"Good paying jobs are hard to find"
"I can't afford to take a job making less than I did before"
"There aren't any jobs in my field in this area"
"I want a stable job"
All these statements might be true.  Perhaps this is the new normal.  What can be done?
While I realize we all have different levels of tolerance for risk and not all of us are cut out to be entrepreneurs- are there ways in which we can all generate multiple income streams?  I've written about this before
Developing A Career Insurance Policy
Diversify your Career Portfolio
Portfolio Careers for Multiple Income Streams aka Job Security
I have asked the question, would you put all your investments in the same pot?  No, we diversify our investments.  We do this because it is the smart thing to do.
The rules have changed. Lifetime employment no longer exists.  The sooner we can all adjust and accept this, the better.  Complaining and playing the victim doesn't get you any further along.  They hold you in a terrible cycle where there is no movement.  There are ways to make it work.
When you look at the uncertain future, employers are hesitant, in many cases, to hire a salaried employee.  However, with much less risk, they can hire a temp or contractor to perform work on a particular project. This is the reality and I am not the only one saying this will continue.
The answer is?
Part 1 of the answer is acceptance.  It is what it is.
Part 2 is to start playing.
Realize that temp jobs are real.  They offer so many benefits.
Keeping skills fresh
Foot in the door at desirable company
Interaction with other people
Income (maybe not as much as you need, but some is better than nothing)
Developing flexibility, resiliency
Learning how to work in a new work culture/environment
I consider myself a realist, not an idealist.  What will it take for the workforce to accept and embrace this new normal?

Hannah Morgan speaks and writes about job search and career strategies. She founded CareerSherpa.net to educate professionals on how to maneuver through today's job search process. Hannah was nominated as a LinkedIn Top Voice in Job Search and Careers and is a regular contributor to US News & World Report. She has been quoted by media outlets, including Forbes, USA Today, Money Magazine, Huffington Post, as well as many other publications. She is also author of The Infographic Resume and co-author of Social Networking for Business Success.