Are you ready for a portfolio career and multiple income streams?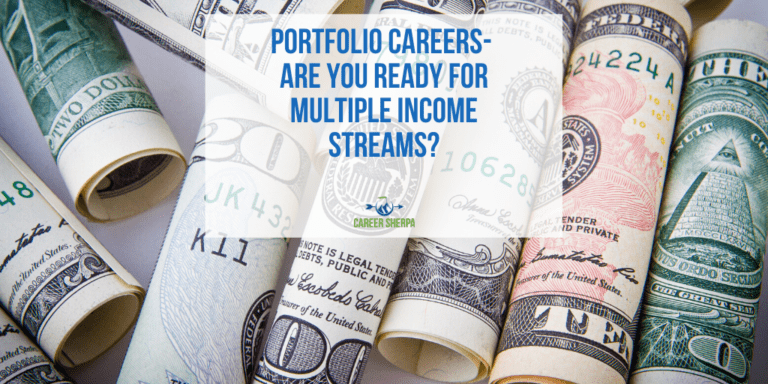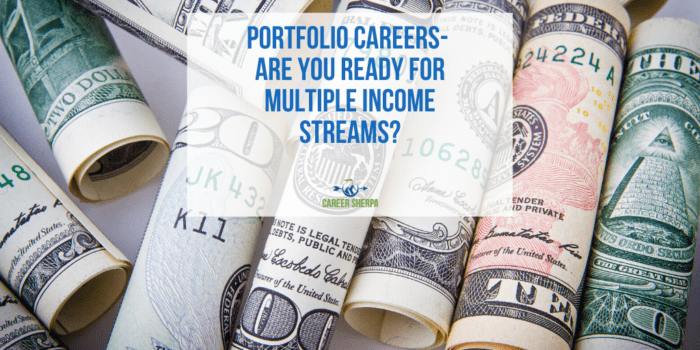 I have written about Portfolio careers before and I was asked the other day how to go about starting a portfolio.
Who Is Best Suited For a Portfolio Career
Before I tell you how to start building a portfolio career, let me say, it may not be for everyone.
Here are some characteristics of people who might do well pursuing this type of option.  Some of the items on this list come from Portfolio Careers
Self-starters
Excellent at managing their time
Skilled at organizing their lives
OK living with ambiguity
A desire to be in control of their own destiny
Have a need for independence
High energy
Assertive
Multi-taskers
Prepared to market themselves and actually enjoy networking
Like change and variety
Not afraid to take risks
Cope well with stress and pressure
Feel positive about themselves
Enjoy deadlines
Love to learn
Not driven purely by money & not over-anxious if they have insufficient amounts at some times
If these describe you, then you are probably a good candidate for a portfolio career.
How To Get Started
First, start thinking about what you enjoy doing.
Then ask if you can do it on a part-time basis? Per gig basis? Contract basis?
Is it something you could sell online?
Consider promoting it through your own website or through LinkedIn's "ProFinder" feature.
An Example
If you are really great at coordinating events (volunteer or paid), ask yourself who might need this service on a per event basis? Colleges, non-profits, corporate?  All of them.
Researching The Potential
Now you are ready to test and research your idea.
Begin by conducting research and find out why someone would need to purchase your services.
You do this by talking with people in the industry. Ask what their challenges are around this area you are interested in.
Moving Forward
If you are convinced there is a need, based on your research, the next step is to construct a list of company names who would be likely to benefit.
This list of target organizations should be comprehensive. It will contain ANY organization that could use your service. The more organizations, the greater and faster your odds of success.
Craft Your Proposal
Your proposal letter will introduce your services to the organization. You are essentially telling them about the benefits of your services.  Here's what your proposal letter should include:
Introduction/Summary of Skills
Supporting research/data for the use of your services
Proposed Scope of Work
Cost
Follow Up
It isn't enough to send the proposal. You will need to follow-up. Network your way into the organization or call the person you sent your proposal to. Your follow up shows professionalism, persistence and interest.
How To Make Money From My Idea
I came across The Launch Coach.  7 Steps to Creating Multiple Income Streams is a free downloadable .pdf with great questions to get you started.  Honestly, it really gets you thinking (and I am not getting paid to say this).
Why Multiple Income Stream Careers?
A portfolio career offers multiple income streams, income security and ownership of your career!

Hannah Morgan speaks and writes about job search and career strategies. She founded CareerSherpa.net to educate professionals on how to maneuver through today's job search process. Hannah was nominated as a LinkedIn Top Voice in Job Search and Careers and is a regular contributor to US News & World Report. She has been quoted by media outlets, including Forbes, USA Today, Money Magazine, Huffington Post, as well as many other publications. She is also author of The Infographic Resume and co-author of Social Networking for Business Success.