Who remembers playing this game which has been around since 1960? The Game of Life involved cars, careers, money and marriage.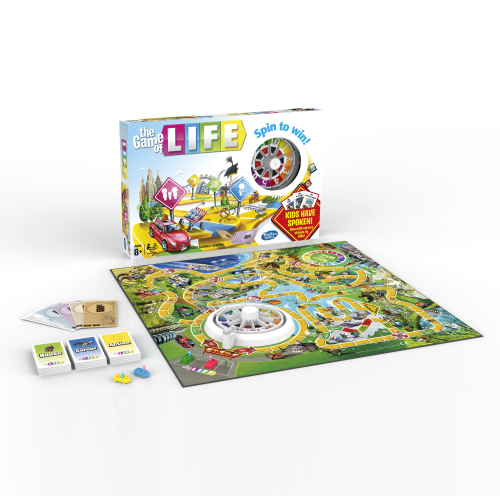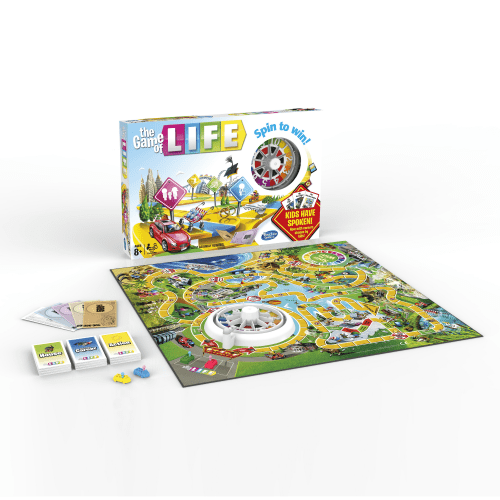 I can only remember moving my car around the board and adding the little pink and blue pegs when children were awarded!
Popular Career Choices
In the Spring of 2014, Hasbro surveyed 400 8-12 year old kids (administered via parents) from the United States, the United Kingdom, Germany, France, Mexico, South Korea, and Australia. The children were asked what they want to be when they grow up, their favorite traditional job and favorite modern job, what it means to be a grown up, and preferred salary.
Video game designer was the overall most popular dream job chosen by kids surveyed around the world
Most popular "modern" jobs: Video game designer (14%), scientist (14%), and fashion designer (11%)
Most popular "traditional" jobs: Teacher (14%), veterinarian (13%), and doctor or nurse (12%)
Least popular job: Garbage collector
Fun Facts INFOGRAPHIC
85% percent of children said they want a different job than their parents
Subject children would like to most use in their future job: Computers or Information Technology
77 percent of kids said they wanted to be the boss when they grow up!
Hasbro converted the survey results into this infographic.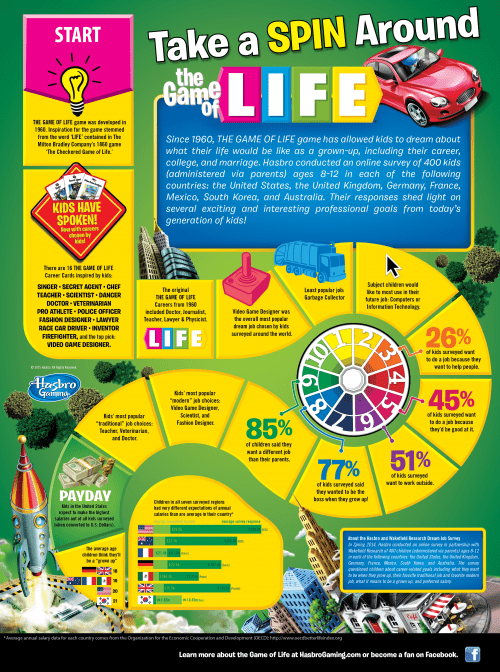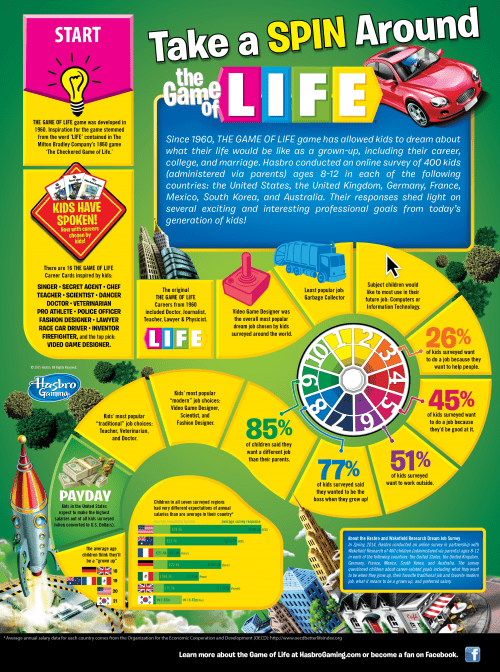 (You can click the image to see a larger version)
Updated Career Cards Available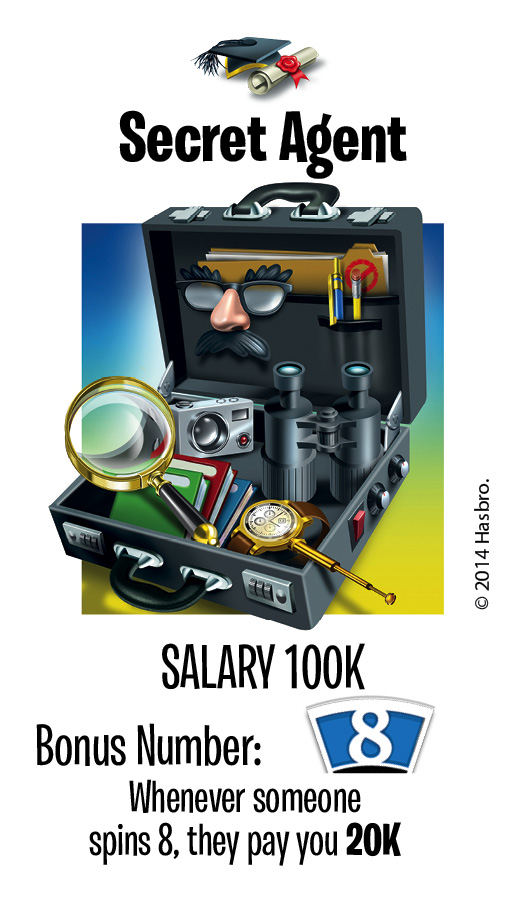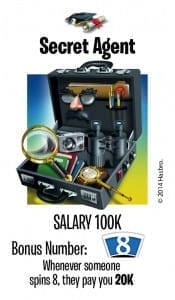 This is a great example of how to use data to improve a product- the most popular career answers are being incorporated into the game.
Here are the career cards that will be featured in the U.S.:
Singer, Secret Agent, Veterinarian, Teacher, Doctor, Professional Athlete, Scientist, Fashion Designer, Lawyer, Inventor, Chef, Race Car Driver, Dancer, Police Officer, Firefighter and kids' top pick, Video Game Designer.
Salary Expectations
It seems kids in the U.S. need a bit of a reality check. When surveyed, the United States' kids say a good annual salary, would be $249, 319, on average. However, the average household income is $39,531 (Average annual salary data for each country comes from the Organization for the Economic Cooperation and Development (OECD)). Kids in the United States expect to make the highest salaries out of all kids surveyed (when converted to U.S. Dollars).
Overall Reality Check
It is good to see some of the newer occupations young children are interested in, but I think we've got a long way to go to provide better career education and sooner. And while we're at it, let's also help kids understand the concept of portfolio careers and the decline/death of life-time employment with one employer.
I think we need to redefine stability. What do you think?

Hannah Morgan speaks and writes about job search and career strategies. She founded CareerSherpa.net to educate professionals on how to maneuver through today's job search process. Hannah was nominated as a LinkedIn Top Voice in Job Search and Careers and is a regular contributor to US News & World Report. She has been quoted by media outlets, including Forbes, USA Today, Money Magazine, Huffington Post, as well as many other publications. She is also author of The Infographic Resume and co-author of Social Networking for Business Success.