As we wind up the year, now is the time to plan your career for the new year – 2020.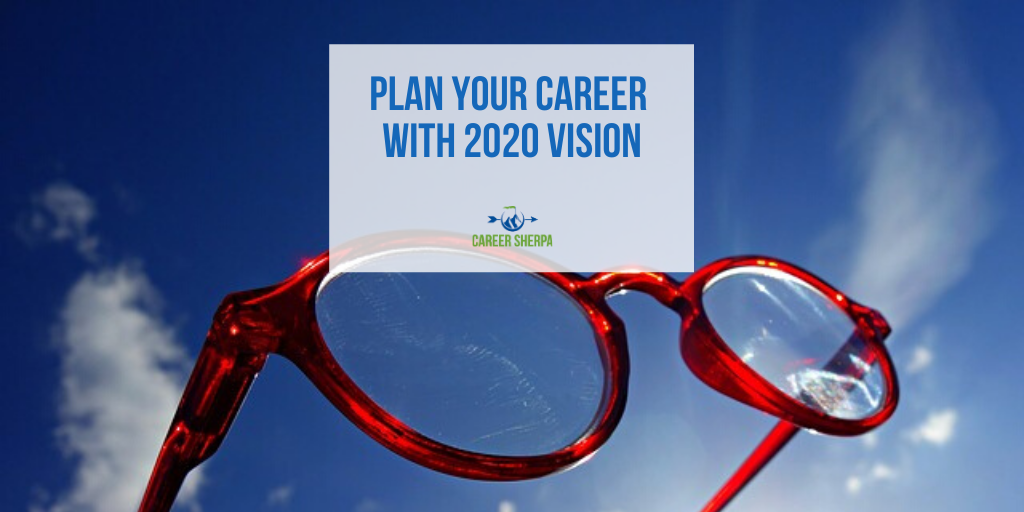 Take advantage of this time of year to begin thinking about what you want from your career in the new year.
To help you use 2020 vision to target and clearly focus on important issues facing the workplace, you'll find key articles referencing trends for the upcoming year.
So whether you are actively job seeking or plan to look for a new opportunity, use this time to begin researching the marketplace outside of your current employer. Learn what lies on the horizon and what you can do to position yourself as valuable.
What Are The Hot Trends In The Labor Market?
LinkedIn's 2019 Emerging Jobs Report takes a look at LinkedIn data and provides a list of top jobs and other trends impacting today's work.
You can find a summary here
Here are some of what I think you should pay attention to, but please, go read the full report for your own interpretation.
Hiring growth for Artificial Intelligence and Machine Learning has grown 74% annually in the past 4 years and encompasses a few different titles (artificial intelligence and machine learning engineer).
Online learning is part of the multibillion-dollar e-learning industry and is staffing up.
Remote work is more than a perk. It's being offered by more employers. (It's my observation that the challenge is how to best find these opportunities.)
A lower cost of living and expanded availability of remote work have created opportunities in a number of smaller U.S. cities. The top secondary cities with emerging job markets are Austin, Raleigh-Durham, Pittsburgh, Portland, and Charlotte.
What This Means For Your Career Planning
Learn new technology related to AI or machine learning or at least understand how this will impact your role. What repetitive tasks could AI replace in your organization and will you need to interact with it?
If you are exploring new opportunities outside your company, keep in mind, your next employer could be located ANYWHERE. Currently, only some employers are open to remote employees, but you never know, you could be one of the first.
Top Emerging Jobs
If you aren't familiar with some of these titles, check out LinkedIn's report for more details and unique skills required.
Artificial Intelligence Specialist
Robotics Engineer
Data Scientist
Full Stack Engineer
Site Reliability Engineer
Customer Success Specialist
Sales Development Representative
Data Engineer
Behavioral Health Technician
Cybersecurity Specialist
Back End Developer
Chief Revenue Officer
Cloud Engineer
JavaScript Developer
Product Owner
What This Means For Your Career Planning
There are some new titles here and they tend to be rather specialized. Take note if you are a generalist that upping skills/knowledge in specific areas may do you well as you move along in your career.
Target Best Places To Work
Glassdoor's Best Places to Work 2020 Revealed contains a list of 100 companies for U.S. Large Employers (defined as more than 1,000 employees). Plus a list of U.S. Small & Medium Companies (fewer than 1,000 employees).
If you are looking for a new job/career in 2020, review these companies and use them to build your target list.
LinkedIn's #BigIdeas2020
20 Big Ideas that will change your world in 2020 features the editors' predictions for what's next in 2020.
From flexible work, to streaming wars to mental health. These predictions capture global trends as well as US trends that could have a major impact in the coming year. This piece highlights some interesting topics.
What This Means For Your Career Planning
We live in an interconnected world and changes in technology, environmental issues, regulation and policy changes and even what other countries are doing will impact what happens here (and to you).
My 2020 Thoughts
Here are my thoughts on possible trends to watch in 2020
From where I sit, in the world between recruiting and job seekers, there are several trends I think will be interesting to watch in 2020.
Here's what I'm watching:
Broader use of artificial intelligence/machine learning
Increasing acceptance for remote work
Demand for services related to environment/climate
Artificial Intelligence (AI)
I'm not suggesting that robots will take your job. However, I can't help but notice the chatbots on every website I visit. We are going to see more of this everywhere.
Remote Work
"95 percent of U.S. knowledge workers want to work remotely, and 74 percent would be willing to quit a job to do so", according to a 2019 study by Zapier. Finding remote job opportunities remains a challenge. Employers are just beginning to figure out how to promote remote opportunities from the terminology they use to how they categorize the jobs.
Services Jobs
Services related to climate will certainly gain greater demand as we continue to think about global warming. It is beyond my expertise to predict all the new services in this growing area, but one thing is for sure, there is great potential in environment-related services and offerings.
Take These Steps In 2020
To keep yourself up to date and in the know, start off the new year by learning more about topics that could impact your career. Or explore new career options by reading and listening to podcasts.
Take an online class in something that interests you. There are two reasons for this. First, you reenergize your brain by learning and second it exposes you to new technology used in learning.
Read more about your industry and occupation.
Begin conducting informational meetings with people who work in areas that interest you.
Before You Launch Your Job Search
Follow these six steps.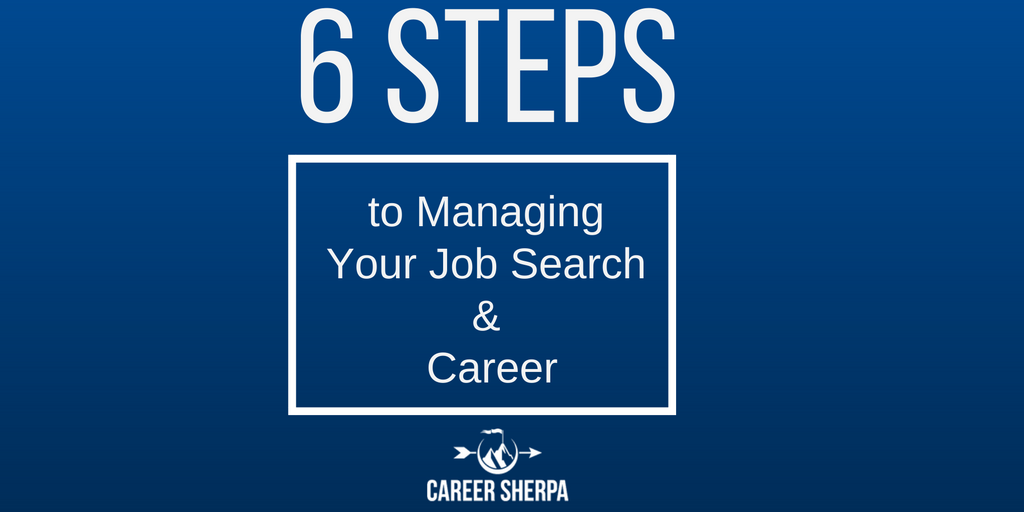 Hannah Morgan speaks and writes about job search and career strategies. She founded CareerSherpa.net to educate professionals on how to maneuver through today's job search process. Hannah was nominated as a LinkedIn Top Voice in Job Search and Careers and is a regular contributor to US News & World Report. She has been quoted by media outlets, including Forbes, USA Today, Money Magazine, Huffington Post, as well as many other publications. She is also author of The Infographic Resume and co-author of Social Networking for Business Success.