Networking is nothing more than an exchange of information.  Yet we tend to over-think it and perhaps make it more difficult than it needs to be.  Each time you interact with someone could be called networking.  Perhaps networking needs a new name?  (I wrote about this before in Networking or Whatever You call it).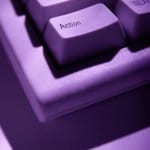 Last night I facilitated a group as they discussed the progress of their job search.  They talked about their "successes" for the week.  Their stories drove home the point that you can't hold back!
One gentleman explained that while driving past a construction site for a new commercial property, he yelled out the care window to the guys working, "Hey, do you have any jobs?"  They yelled back,  "Yes, go talk to the foreman!" And he did.  This particular job seeker wasn't personally interested in the construction jobs available, but he did share contact information with the group.  Stepping outside of his comfort zone proved to be a worthwhile event.
Another job seeker was on a hike with 20 others and as he said, he had a captive audience.  As they hiked, he talked about his search, companies he would like to work for and you know what?  He got a couple of new companies to explore and names as well.
Another member of the group got an email from a past supervisor which simply asked "What's up? Are you looking for work?"  (How do you suppose his past supervisor found this out?)
No matter what level position you had, the process is the same.  Executives and maintenance mechanics all network to find jobs.  Yes, what they say might be slightly different and where they do it might be different, but the outcome is the same!
Don't over-think this!
I hear you…you can't shout out your car window to a corporation…but, you can find opportunities to meet people who work in those corporations.
We spend so much of our energy worrying about "doing the right thing" or how others may perceive us that we enter into analysis paralysis and do NOTHING!
Instead of over-thinking how you will network and with whom, can you just get out of your house and meet some people?  See what happens!

Hannah Morgan speaks and writes about job search and career strategies. She founded CareerSherpa.net to educate professionals on how to maneuver through today's job search process. Hannah was nominated as a LinkedIn Top Voice in Job Search and Careers and is a regular contributor to US News & World Report. She has been quoted by media outlets, including Forbes, USA Today, Money Magazine, Huffington Post, as well as many other publications. She is also author of The Infographic Resume and co-author of Social Networking for Business Success.