This week, let's get "un-stuck"!  Let's take control! Each day, each hour, be purposeful in the activities and thoughts you are engaged in.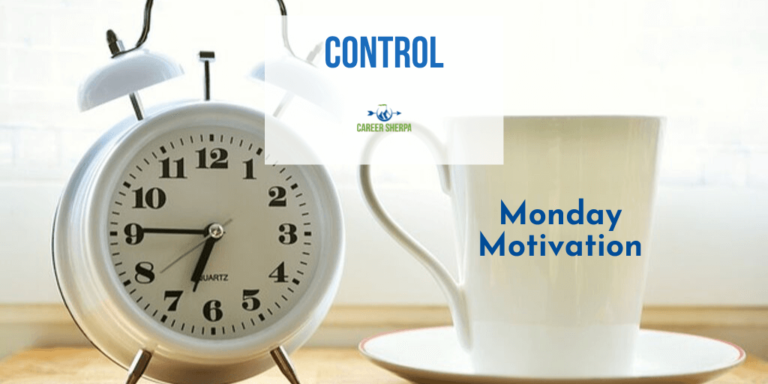 Identify 5 Target Companies You Would Want to Work For
If you don't already have 5 companies selected, you may be wondering how you do this. You could identify competitors to your previous employer. You could select companies you had once interviewed with or old job postings. Maybe some of your past co-workers are working in companies you would want to work for.
Use LinkedIn
Find and follow these 5 companies on LinkedIn. Literally, click on the follow company button on the right-hand side of their profile.
See if you have any 1st degree connections. (If yes, these are people you will contact this week)
Note the activity within the company (new hires or news or blog posts or tweets)

You should subscribe to their blog and follow them on Twitter if they are using those tools.

Check out the "insightful stats" on the company over in the right-hand column.
Now, you can see if they have careers posted, but you are not going to apply yet!
Go to the Company Website
Read the site. Become familiar with their mission, new projects, executive leadership. You are going to want to take notes and keep them somewhere so you can refer back to them.
Develop Your List of Questions
Based on your initial research of these 5 companies, what questions do you want answered? Questions about their business! Where are they going? What are their challenges? What makes their company a great place to work? You are NOT asking questions about job openings. You are learning about the company to see if it is a place you would want to work.
Here are some Questions to ask during networking to get you thinking in the right way.
Search Facebook, LinkedIn and Twitter for Contacts
First, of course, you want to tap into your personal network of friends and family to see if they know someone who works at one of these 5 companies. Go ahead, ask them "Who do you know who works for…"
Now search on all three of these platforms to see who you know who works in these companies now or who used to work there.
Call them! Email them directly. Systematically reach out to each one of them THIS WEEK. If you don't connect, try again in a couple of days. People are busy and may have overlooked your message or perhaps even deleted it. Don't take it personally. It happens.
If you don't have any direct connections within these companies, then you'll have to go back to your friends and family to see if they recognize any of the names and could make an introduction on your behalf. Ask, you'll never know.
Out and About
As you run errands or attend events, look for opportunities to ask people you meet about these 5 target companies.  "What do you know about XYZ company?  I've identified them as a company I might be interested in."
Read more about getting out of your house and why it's the best job-seeking activity.
Change How You Spend Your Time
You want to speak to people. You don't want to get lost in the piles of resumes and online applications. If there is a great job, you MUST find someone inside the company to talk to, either right before or right after you apply. You just MUST!
Changing your approach this way will give you a feeling of being in control.  Responding to job postings is reactive.  Reaching out to people is proactive!
See this article on how to structure your time during job search.

Hannah Morgan speaks and writes about job search and career strategies. She founded CareerSherpa.net to educate professionals on how to maneuver through today's job search process. Hannah was nominated as a LinkedIn Top Voice in Job Search and Careers and is a regular contributor to US News & World Report. She has been quoted by media outlets, including Forbes, USA Today, Money Magazine, Huffington Post, as well as many other publications. She is also author of The Infographic Resume and co-author of Social Networking for Business Success.