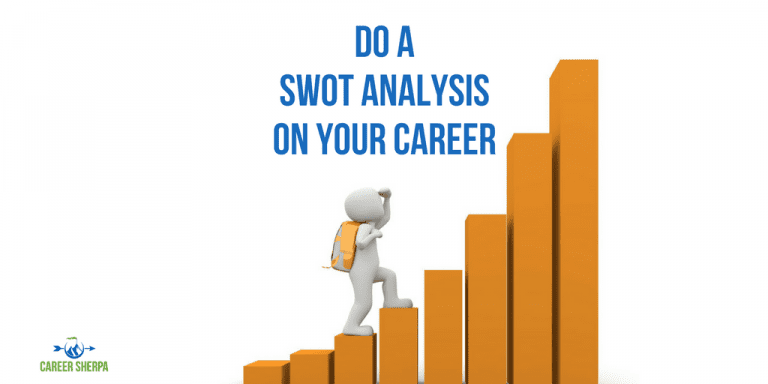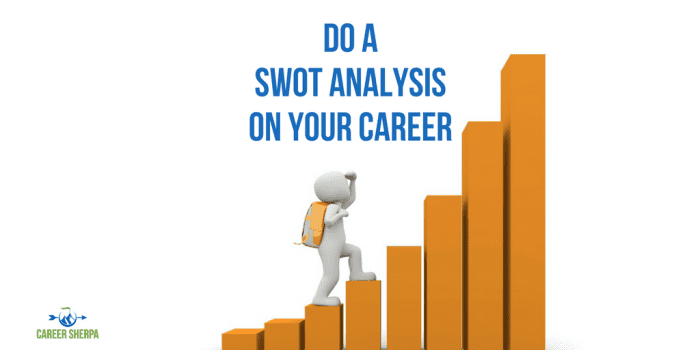 Have you done a SWOT analysis on your career yet? When you manage your career like a business, you'll uncover new opportunities.
I am trying to draw parallels between how a business is managed and how managing your career are similar.
If are a product and a service, how do you maintain your profitability? The same way a business would.
Have a clear and realistic understanding of your demand in the marketplace.
SWOT Analysis
This is where the SWOT analysis comes in. Businesses use it to help them assess their place in the market. And you can too. When you understand what your strengths, weaknesses, opportunities and threats are, you can improve your marketability and increase your job security. In other words, get your head out of the sand and learn what's in demand!
It isn't enough to take guesses. Do your research. Talk to people. Get real data and information to fill gaps.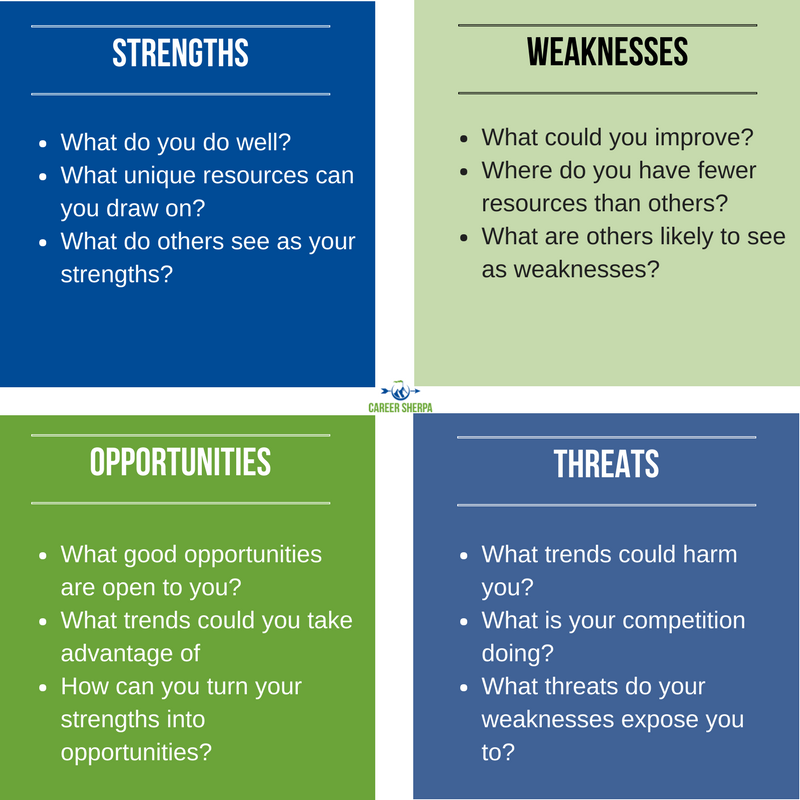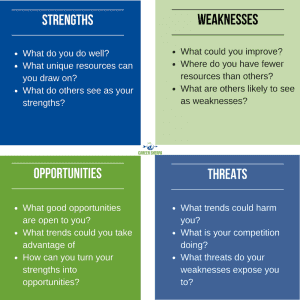 Strengths:
What do you do well?
What unique resources can you draw on?
What do others see as your strengths?
Weaknesses:
What could you improve?
Where do you have fewer resources than others?
What are others likely to see as weaknesses?
Opportunities:
What good opportunities are open to you?
What trends could you take advantage of
How can you turn your strengths into opportunities?
Threats:
What trends could harm you?
What is your competition doing?
What threats do your weaknesses expose you to?
Keep Up With Trends Impacting Your Industry and Occupation
Here is a list of sources to help you get your news!

Hannah Morgan speaks and writes about job search and career strategies. She founded CareerSherpa.net to educate professionals on how to maneuver through today's job search process. Hannah was nominated as a LinkedIn Top Voice in Job Search and Careers and is a regular contributor to US News & World Report. She has been quoted by media outlets, including Forbes, USA Today, Money Magazine, Huffington Post, as well as many other publications. She is also author of The Infographic Resume and co-author of Social Networking for Business Success.