For five years, LinkedIn's Top Voice lists have featured people who are at the forefront of their area of expertise.
LinkedIn's Top Voices lists highlight "professionals in a variety of industries and regions who are building communities and starting thoughtful conversations on LinkedIn through their articles, posts, videos and comments. These are the people you should be following to get inspired and stay informed."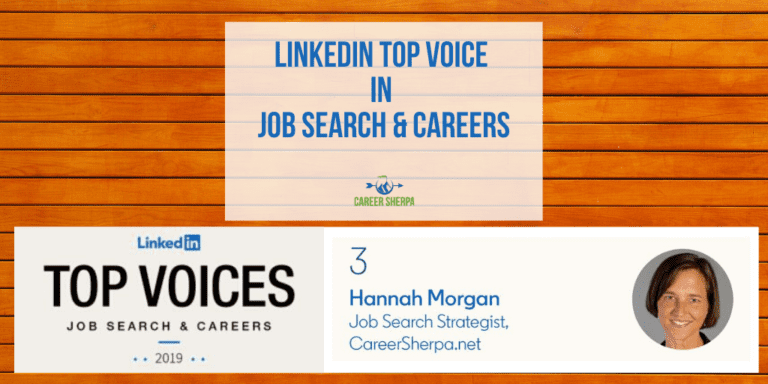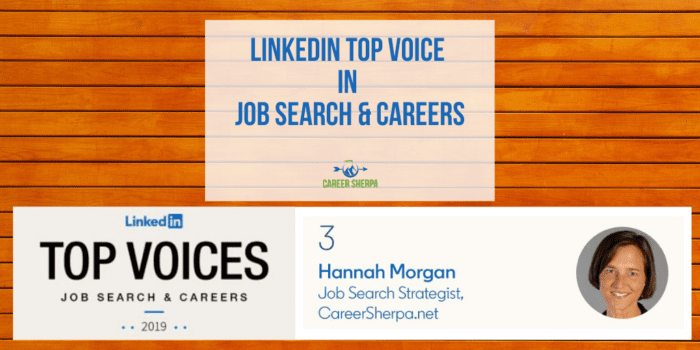 I am honored that LinkedIn has nominated me as one of their 10 Top Voices in Job Search & Careers this year.
You can read the full list of 10 job search and career voices here.
Also, be sure to check out the other Top Voices lists that cover a full range of industries.
Influencers
Data Science & Analytics
Finance & Economy
Education
Technology
Sales
Retail
Marketing & Social Media
Entrepreneurship & Small Business
Software Development
Plus Global regions
Following people on LinkedIn is almost as good as connecting. Especially if you don't know the person. Let me explain some reasons why you want to follow people on LinkedIn.
Benefits of Following on LinkedIn
1. When you follow someone on LinkedIn, you can see their posts (status updates). 
These posts are where they share wisdom, ideas or information. As a follower, you have the opportunity to ask questions or engage with the person posting.
But it isn't just the person you are following that you can engage with. You can engage with anyone who leaves a comment. All you need to do is tag them when you leave a comment. This is how communities form and this is definitely a form of networking.
2. Following improves what you see on LinkedIn
When you follow people, hashtags, and company pages on LinkedIn, it fills your LinkedIn home feed with information that is relevant and interesting to you. And this makes you more likely to log in and USE the LinkedIn platform.
You can further "train" the LinkedIn algorithm by reacting (selecting like, celebrate, love, insightful, curious) to the posts that interest you the most (or you want to see more of). See Ed Han's #LinkedIn Tip of The Day here.
3. Being active on LinkedIn helps you show up in search results
When you engage with what people post on LinkedIn and share your own status updates on LinkedIn, it helps your profile show up in search results. So if you aren't active on LinkedIn, here are 25 ideas to inspire you.
Thank You
I have many people to thank for making the list of Top Voices, and you are one of them! You as a reader, subscriber, follower, commenter, friend or colleague. Thank you for listening and engaging!
As our world continues to change, we also much adjust and grow. I intend to!
Thank you also to the LinkedIn Editors, including Andrew Seaman, for recognizing my work in LinkedIn Top Voice in job search and careers field! I am truly honored.

Hannah Morgan speaks and writes about job search and career strategies. She founded CareerSherpa.net to educate professionals on how to maneuver through today's job search process. Hannah was nominated as a LinkedIn Top Voice in Job Search and Careers and is a regular contributor to US News & World Report. She has been quoted by media outlets, including Forbes, USA Today, Money Magazine, Huffington Post, as well as many other publications. She is also author of The Infographic Resume and co-author of Social Networking for Business Success.