There are two ways to job search. Either having laser focus or using the spraying and praying method. Which do you think is more effective?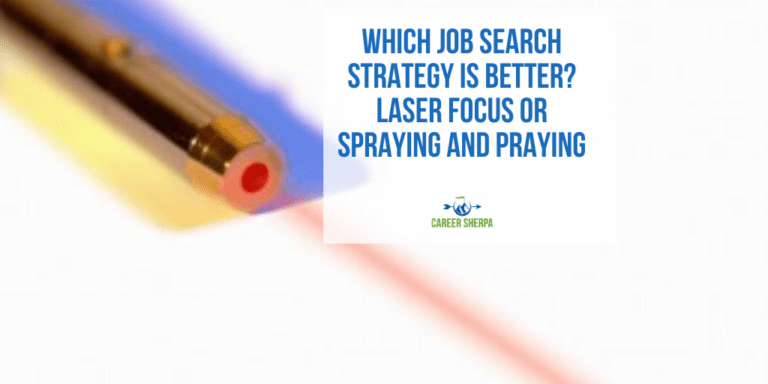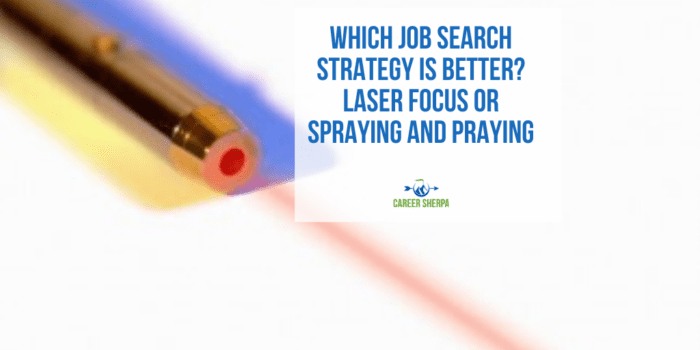 Too many job seekers look for work the wrong way (there is certainly more than one right way to do it). But most job seekers randomly search the job boards or are unfocused (ie. I can do anything).
I understand that being without a job can be frightening. But are you letting your emotions drive your ability to clearly think about what you are saying and doing?
The good news is that there are ways of fixing this and options!
What Are You Good At Doing & What Do You Enjoy Doing?
Explore, reminisce, assess…whatever it takes to figure out what you are best at doing.  Deep down, you know the answer.  It may take talking with co-workers, friends and family.  By no means is this easy, but it is THE most important part of job search and managing your career.
Here are self-assessment resources to help you – Get A Clue! Know What You Can Do
Be Crystal Clear and Laser Focused
Now, if your "Aha moment" is that you are good at working with people, I challenge you to dig a bit deeper.  Who do you enjoy working with most?  I am pretty sure there are some people you would prefer not to work with.  Think about it.  Is it students, parents, accountants, IT groups, board members, shareholders, cross-functional teams?
Specifically, who do you enjoy working with?
You aren't done yet, when you say working with people, what kind of work do you mean?  Physically helping, providing advice, organizing, supporting, leading, teaching?
Drill down and get specific about the type of help (or whatever) you enjoy delivering.
I used to be called X, what else do they call it?
The job title you used to hold may have been unique to your organization or it may not be used any longer. Titles come and go and are not universal across companies or industries.
This means it is up to you to learn what job titles are similar to your last job or the new role you are interested in.
Step 1: Ask people you know "what do they call someone using these skills at your company?"
Step 2: Conduct research on ONet. Here is the link to this free resource. Type in your old job title or the occupation/job title you would like to pursue in the Keyword box.

Once you do this, select the occupation that most closely matches what you are looking for.
In the results, you will see many other job titles that fall into that occupation. These are gold. These are the job titles you should be looking for on job boards and talking to people about it. This becomes your focus.

When and How To Broaden Your Search
Let's say you've been doing this already and there are NO JOBS to be found. Instead of broadening the jobs you are looking for try doing one of these instead:
Expand the geographic region you are looking targeting (a longer commute)
Could you relocate to another area of the country?
Explore the possibility of working remotely
If these answers are no, then maybe you should look at tangent or related jobs.
One way to uncover similar job titles is to access mySkillsmyFuture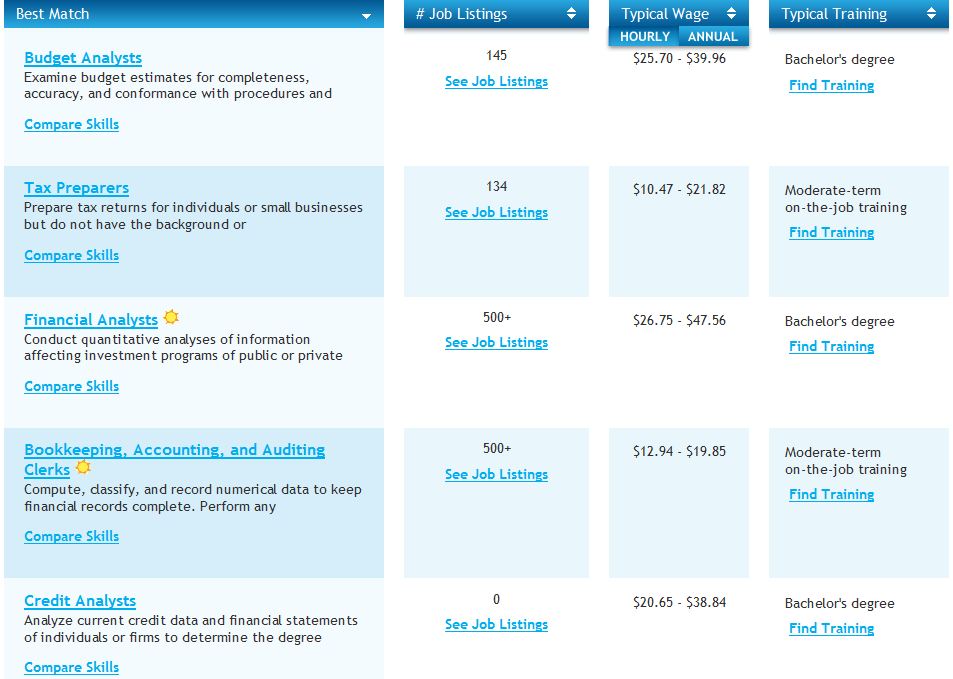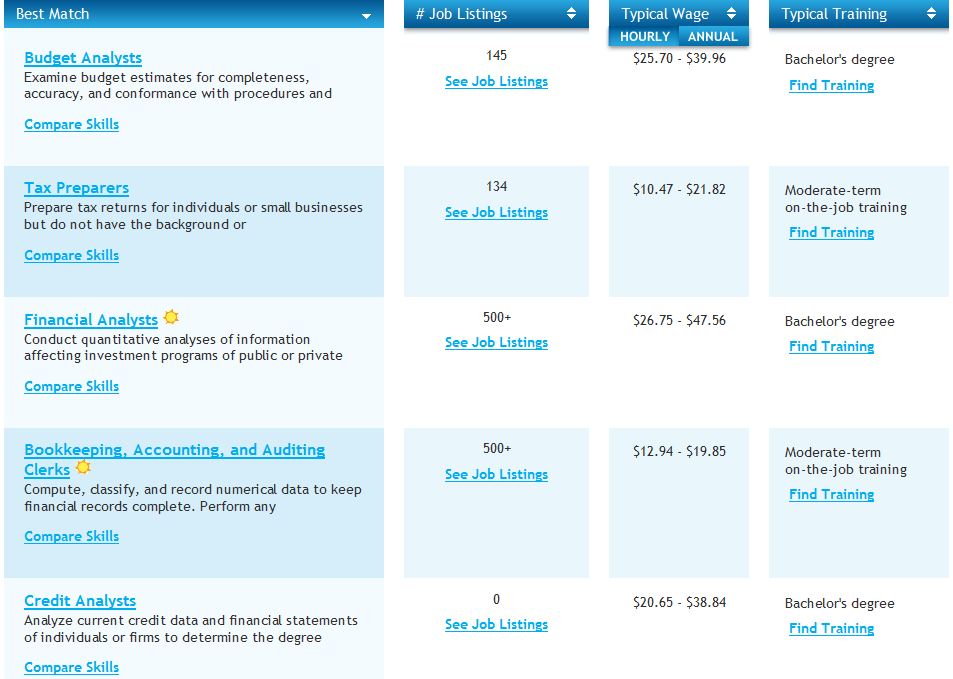 If you are interested in knowing the similarities and differences between these other jobs, click on the "compare skills" link and it will show salary, skill and education requirements.
Informational Meeting and Networking
Now that you've narrowed down what you want to do, begin validating your qualifications by talking to people who actually do that line of work.  Read How to Ask for an Informational Meeting and Informational Interviews are a Form of Networking
Once you have confirmed your career direction, with laser focus, begin to tell everyone what you are specifically looking for.
Also begin to immerse yourself in the industry or occupation by attending professional association meetings, conferences, and reading newsletters and publications. This will allow you to stay up-to-date.

Hannah Morgan speaks and writes about job search and career strategies. She founded CareerSherpa.net to educate professionals on how to maneuver through today's job search process. Hannah was nominated as a LinkedIn Top Voice in Job Search and Careers and is a regular contributor to US News & World Report. She has been quoted by media outlets, including Forbes, USA Today, Money Magazine, Huffington Post, as well as many other publications. She is also author of The Infographic Resume and co-author of Social Networking for Business Success.