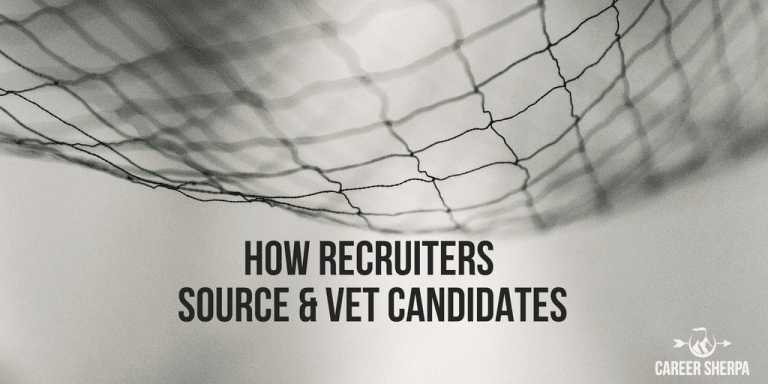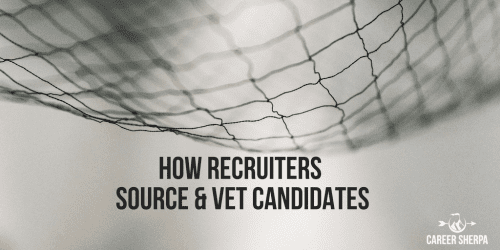 Do you know how recruiters today to source and vet candidates? Jobvite's 2016 Recruiter Nation Report provides the answers.
Jobvite released their 2016 Recruiter Nation Report, which highlights important trends in recruiting every job seeker should understand.
What Matters Most To Recruiters?
The top two qualifications that influence recruiters' hiring decisions are previous job experience and culture fit, according to Jobvite. As you might imagine, evaluating experience is fairly straightforward based on the list of jobs on your resume. But how do recruiters assess your cultural fit? 83% of recruiters take communication style into account when evaluating how a potential employee will fit.
What This Means For Job Seekers
When listing your work experience on your resume and LinkedIn profile, be sure you use a universally recognized job title. For example, if your company title was Manager of Employee Engagement, clarify your title by listing it as "Manager of Employee Engagement/Human Resources." As for communication skills, everything from your email correspondence with the recruiter to any and all social media updates are fair game. If you don't have a LinkedIn summary, add one or spiff it up so that it answers the question, "Why should I hire you?"
Your Photo Makes a First Impression
You probably know you shouldn't include a photo on your resume. What you should know is that 41% of recruiters said that seeing a photo of a candidate influences their first impression. How do they find a photo of you? Recruiters will search for your name online. Most likely, it will be your LinkedIn photo that makes a first impression.
What This Means For Job Seekers
Your LinkedIn photo should be a high-quality head shot (not a full-body shot) that is appropriate for your profession. For example, for a conservative company or client-facing role, dress in a coat and tie if you are a man. If you are a woman, wear a top that isn't too flashy or low-cut.
Where Recruiters Evaluate Candidates
LinkedIn ranks at the top of the list of social networks used by recruiters to vet candidates. According to the report, 87% of recruiters say that LinkedIn is most effective for vetting candidates. But recruiters also research candidates on Facebook, Twitter, blogs, Instagram, Youtube and even Snapchat.
What This Means For Job Seekers
You want to monitor your status updates across any and all social networks you use. Keep them professional. Get on a company's radar by finding social media accounts on these other platforms. Engage with the company account by sharing or liking one of their status updates, asking a question or just introducing yourself.
Watch Out For These Negative Influences
Often, it's the little things that matter. Spelling and typos are easy fixes and it is worth your time, since 72% of recruiters view typos negatively, according to Jobvite. Oversharing on social media is another top turn-off for recruiters, even more so than photos of you consuming alcohol.
What This Means For Job Seekers
Be keenly aware of the subject matter and frequency of each status update you post. Minute-by-minute updates of your personal life would definitely be considered oversharing. Instead, add updates that relate to professional events and news about your industry.
Referred Candidates Rate Second To Internal Hires
The best-quality hires come from within. But employers also found referred candidates as a source of high-quality hires. So much so that 64% of companies pay for quality referrals to incentivize them within their organizations, according to Jobvite.
What This Means For Job Seekers
Before you apply for any job, see if you can find someone in your network who can act as a referral. Remember, the person who refers you could get a bonus, so it's a win-win.
What Matters To Recruiters
The best way to win over a recruiter is by understanding what is most important to them. The most valuable metric for recruiters is the performance of new hires. The retention rate of new hires falls second on the list of important success factors for recruiters.
What This Means For Job Seekers
If you can prove that you previously mastered or excelled in a new role, this evidence could help tip the scales in your favor as a candidate. Besides your previous track record of sticking with a job, you can persuade the recruiter that the role you are pursuing matches your career objective.
Impress The Interviewer
Show your enthusiasm for the company and role. According to the report, 78% of recruiters cite enthusiasm as most likely to influence a hiring decision after an initial in-person interview. Next on the list is the candidate's command of requirements and conversation skills.
What This Means For Job Seekers
Don't just show up to the interview. Research the company so you know what they are doing. The more you know, the more interested you will seem in working for them and that will show. But don't be afraid to tell the recruiter what specifically excites you about working for the company. Don't stop there. Before your interview, prepare examples of situations where you have successfully completed each of the requirements stated in the job description.
Hot Industries To Target
Companies are hiring and expect to increase hiring over the next year. According to the research, industries that grew this past year include:
health care
retail
finance
It isn't just the technology sector that sees competition for talent. In fact, there is less competition for tech jobs, according to recruiters, than for jobs in hospitality, manufacturing and health care.
What This Means For Job Seekers
It's important to remember that within every industry there is a full range of jobs from front line employees to back-office functions such as accounting, marketing and information technology. Targeting companies in one of the growing industries may help you find more opportunities.
Expect To See More Recruiters Staying In Touch
A talent pipeline, according to EREmedia.com is  "an inventory of qualified individuals who could quickly move into your future job openings." Recruiters will be using a variety of tools and methods to keep tabs on potential candidates, from CRMs to LinkedIn Recruiter.
What This Means For Job Seekers
You can cross your fingers or wish recruiters kept in touch, or you can take the lead and stay in touch with recruiters within companies you are interested in. It will make some recruiters lives easier (the ones who are interested in you).
Expect To See Recruiters Doing More
What This Means For Job Seekers
You'll be seeing employers doing more to lure candidates in this competitive market. The best place to keep tabs on hiring is on a company's career page. And as mentioned before, follow their social media accounts!
This post originally appeared on US News & World Report On Careers

Hannah Morgan speaks and writes about job search and career strategies. She founded CareerSherpa.net to educate professionals on how to maneuver through today's job search process. Hannah was nominated as a LinkedIn Top Voice in Job Search and Careers and is a regular contributor to US News & World Report. She has been quoted by media outlets, including Forbes, USA Today, Money Magazine, Huffington Post, as well as many other publications. She is also author of The Infographic Resume and co-author of Social Networking for Business Success.