I get lots of questions from job seekers about how and when to follow-up after the job interview. How long do I wait, what do I say, how do I deliver the message. Here are some answers from the community.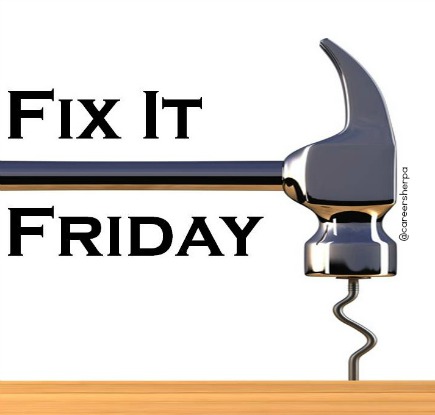 Here's the question I asked on Twitter on behalf of millions of job seekers who want to know when and how to follow-up after the job interview.
"So you had a job interview 2 weeks ago and the company said they'd be in touch last Friday. It's now Tuesday…what do you do?"
Why Is This Happening and What To Do?
First, let's understand what may be going on. Dorothy Dalton, of 3plus International, says that recruiters are overworked right now and may not even have an answer yet. So she suggests waiting a of couple days past the agreed-upon date.
Several people suggest immediately sending a friendly message.
Virginia Backaitis, Technology talent scout at Brilliant Leap, who writes about work and tech says to send your message to the hiring manager (the person you interviewed with and would report to).
Why would you do this? Because the hiring manager is the one with the ultimate authority to hire you. They may not have other job requisitions to fill and may be more responsive.
Why The Company Hasn't Gotten Back To You
Also realize that there are lots of legitimate reasons why you haven't heard anything yet. Timelines slip for valid reasons.
In fact, I wrote about why hiring decisions get stalled. Read The Real Reasons The Company Has Gone Silent After The Interview.
But heed the advice about carrying on. Don't wait, keep looking.
What To Say
Some believe that your message could be a deciding factor. Sonal Bahl suggests empathetically following up:
"Dear x,
I'm sure things are very busy for you at work right now, hence I thought I'd check in…etc."
Be nice and reiterate your interest in the position/company.
And if you want to take it a but further, include company news/research in your 2nd thank-you message.
Follow-Up With A Text
If you have already exchanged text messages (SMS) with the company, why not use that messaging avenue for your follow-up? Two recruiters, Robert Merrill and Ed Han agree.
Since text messages seem to get a faster response and are shorter, it may be easier for the recruiter to give you a quick update.
Some Say Move On But I Disagree
Some say to move on when you don't hear back after a job interview, but I disagree. I think you need to know what's going on, especially if you are interested in the job and/or company.
You may think that a delayed response is a bad sign but you don't know what is really going on inside the company. (Unless you ask one of your friends inside.)
How much time and mental energy does it really take to send a polite followup every week until you get a response? 1 minute max, right? It's up to you to decide if you have the time and energy to invest.
Remember we are still in a pandemic. There are lots of legitimate reasons for a delay in getting back to you. I'm not condoning an employer's lack of communication, I'm saying there may be a valid excuse. Don't judge and don't assume.
First, it could be a process or system problem or just an individual who is overwhelmed.
Another perspective is that small and large companies have different processes. So you may want to take the size of the company into consideration. Do they have the resources to adequately respond?
Never Assume
You've heard the saying about what happens when you assume, right? It makes an a$$ out of you and me! So I recommend not assuming but getting answers to your question.
Don't Pause Your Search While Waiting For A Response
Whatever you do, do not stop job searching. Continue networking and actively job searching. Don't wait.
And the best thing that will happen if you continue looking is that you'll accrue multiple offers!
I hope this helps you understand the myriad of reasons you haven't heard back and ways to follow-up after a job interview.
Do you have a question for Fix It Friday?

Hannah Morgan speaks and writes about job search and career strategies. She founded CareerSherpa.net to educate professionals on how to maneuver through today's job search process. Hannah was nominated as a LinkedIn Top Voice in Job Search and Careers and is a regular contributor to US News & World Report. She has been quoted by media outlets, including Forbes, USA Today, Money Magazine, Huffington Post, as well as many other publications. She is also author of The Infographic Resume and co-author of Social Networking for Business Success.