Here's why you don't want to opt out of the job interview process too early.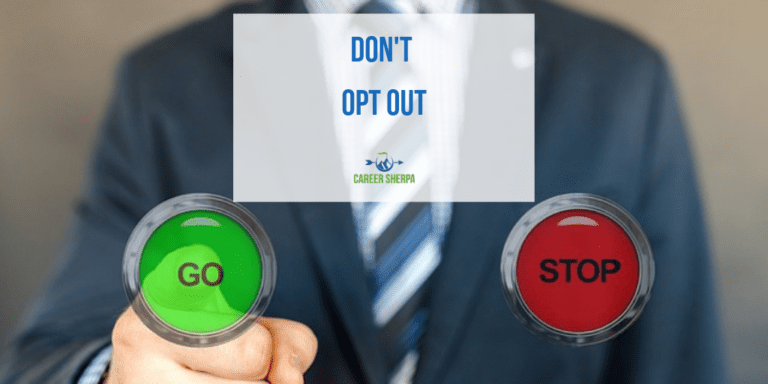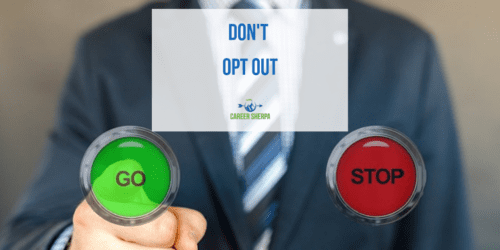 During the job interview, let's say the recruiter tells you they can't pay you what you want.  That doesn't mean you should eliminate yourself or allow them to eliminate you.
This is what happened to a talented professional I worked with. She and the interviewer entered into the salary discussion early in the job interview process.
She decided that the salary was below what she would want and didn't want to waste the interviewer's time.  That was very considerate of her, however, one week later her friend took that same job making $10K more than what the company said it could offer.
Lesson Learned
Companies will pay more if they see value in what you can do.  Typically that doesn't happen within the first 5-20 minutes of talking with you.
I am not a financial genius, but I do know that there are different pots of money a company can use to pay for things.  If they need to, they will gladly tap into those pots.
Employers Don't Always Know What They Want
Don't reject the opportunity to learn more about the company and role.
The thing to remember is that companies don't really know what they are looking for until they see it.  Job descriptions, in many cases, are either a laundry list of things the last person did or a wishlist of things the company would like someone to be able to do.  In some cases, it is both.  Job descriptions are only a rough guideline. Here's proof that Companies Stink At Writing Job Descriptions. 
It's only after you continue with the interview process that you can determine whether the role or company is right for you and if you would be better off in this new job in the future.
And here are the benefits of continuing with the process. You have:
Built new relationships which could one day prove helpful
Greater appreciation for where you are now
A better understanding of how other companies function
Evaluated the organization's leadership styles
The potential for future referrals inside or outside the company
And there are probably hundreds of other reasons to see the interview process through until the end before you opt out or nicely turn down the offer. The only down-side was the time you lost learning these things.
You can't get the offer and a real option to negotiate a higher salary if you don't continue in the interview process.
Bottom line: Don't opt out.

Hannah Morgan speaks and writes about job search and career strategies. She founded CareerSherpa.net to educate professionals on how to maneuver through today's job search process. Hannah was nominated as a LinkedIn Top Voice in Job Search and Careers and is a regular contributor to US News & World Report. She has been quoted by media outlets, including Forbes, USA Today, Money Magazine, Huffington Post, as well as many other publications. She is also author of The Infographic Resume and co-author of Social Networking for Business Success.