If your graduation is coming up this spring, NOW is the time to get your job search into full-swing. Actually, I hope you started thinking about this last year.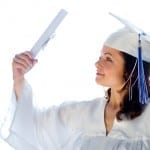 When you were in high school, you knew it was important to get good grades and take the SATs. You were preparing yourself to become attractive to the college of your choice.
The same preparation is needed to compete for a job. But, it isn't just good grades or the type of degree that matter. EXPERIENCE carries a lot of weight. Employers want to see proof that you can assimilate to the workforce and ideally have first-hand knowledge for what the job is all about. In order for you to be the more attractive candidate, you should have lined up internships or co-ops last year. (Ooops. Sorry if no one told you that before.)
This first-hand experience not only makes you more attractive, it also helps you understand the day-to-day job requirements and provides you with "industry language" so you can more effectively communicate your qualifications. If the company speaks "industry" but you speak "college classes" there is a disconnect. It is like speaking two different foreign languages.
In today's US News & World Report post, I provide a list of the Top 10 Things College Seniors Do Right NOW!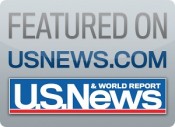 I hope you find that information helpful in mapping out your next several months. The bottom line is that your job search has to begin immediately if you want a job when you graduate!

Hannah Morgan speaks and writes about job search and career strategies. She founded CareerSherpa.net to educate professionals on how to maneuver through today's job search process. Hannah was nominated as a LinkedIn Top Voice in Job Search and Careers and is a regular contributor to US News & World Report. She has been quoted by media outlets, including Forbes, USA Today, Money Magazine, Huffington Post, as well as many other publications. She is also author of The Infographic Resume and co-author of Social Networking for Business Success.