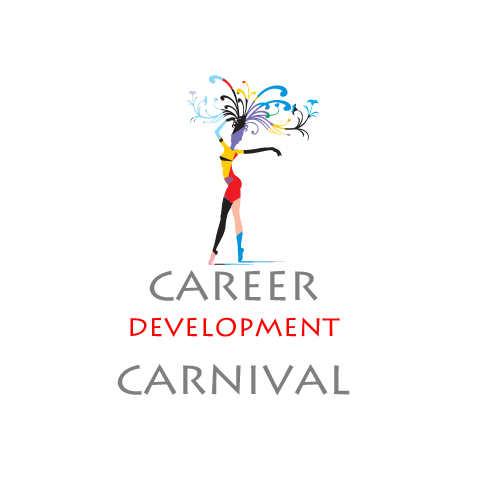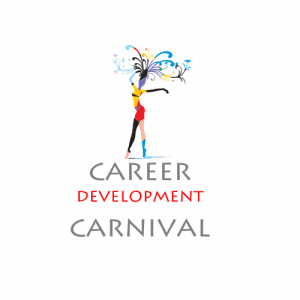 December's Career Development Carnival is here. Below you will find 18 posts to help your career! With the year drawing to a close and a new one coming up, this is the perfect time of year to reflect and commit to some healthy new habits and learning new things!
January's Career Development Carnival will be on Lynn Dessert's site, Elephants at Work. We look forward to seeing you there!
Job Search Resources
by Meg Guiseppi, Executive Career Brand
Chief Marketing Officers are sometimes not good at marketing themselves in their executive resumes.
by Jacob Share, Job Mob
Like any other website, social networks can go offline or even shut down, taking your information with them. Wouldn't you want to have backups so you could restore the information later, or upload it to other sites?
Answering "Have You Ever Been Fired? Asked to resign?"
by Kristin S. Johnson, Profession Direction, LLC
Job seekers often struggle with a termination.  We've all had positions that didn't go as well as we had hoped. It could have been the company culture, maybe a lack of support made a job difficult, or it could have been something we did. Whatever the reason, it's a tricky thing to talk about in an interview, especially if your interviewer has insider information about the situation.
The A-Z guide to landing your dream job in 2013
by Mildred Talabi, Mildred Talibi- Careers speaker, writer & blogger

If finding a job is your goal for 2013, you may find this A-Z guide to landing your dream job useful.
by Marc Miller, Career Pivot
LinkedIn has made some changes and to get a better understanding how these show up on your profile, take a guided tour.
by Denise Felder, Denise Mpls
How does a job seeker know if they are crossing a picket line or getting in the middle of a labor dispute?
by Karen Silins, The A-Plus Advisory Post
Relevant, reputable, and free professional development site recommendations for job seekers and industry professionals.
by Debra Ann Matthews, JobWinningResumes
Three resume reminders you can't overlook.
Career Management
by Deborah Mourey, Hell in the Hallway
If life is like a ten-speed bike, how many gears do you use? Are you pushing yourself? trying new things? Career management takes energy and initiative. Don't be stuck in two gears!
by Lisa Rangel, Chameleon Resumes
Performance Review. Employee Performance Evaluation. Self-Assessment. It goes by many names, but that time of year to evaluate your performance has arrived. There are arguments made from two camps that justify and nullify the purpose of doing performance reviews, but I say there are two main purposes to capitalize on this corporate event:
by Dawn Bugni, The Write Solution
Sometimes, the biggest roadblock in a job search is not knowing what you need to know to start or manage the process. As I found out during a recent remodel project, things aren't nearly as overwhelming with some expert guidance and a plan.
Resume and Vitae: A look into your ethics, honesty and trustworthiness
by Lynn Dessert, Elephants at Work

Make no mistake, your resume or vitae is a direct reflection of your values.
Manage Your Career; Don't Let It Manage You
by Michael Keathley, Guide on the Side

This post encourages readers to be proactive in pursuing their career goals by taking advantage of the variety of educational opportunities that exist and by turning obstacles into launching points.
The Perils of Perfectionism
by E.A. Sears, Goodenoughtogreat.com
Are you getting in your own way of achieving great things? See how perfectionism may be limiting your success.
by Hannah Morgan, Career Sherpa.net
Keep on your toes and adapt yourself to the world around you. This post highlights personal morphing tips and examples of the many changes in social media going on today. Change is inevitable!
Networking
By Arthur Catalanello, Arthur Catalanello Consulting
Explore the benefits of networking and first impressions.
Reputation Management
by Julie Walraven, Design Resumes
We are quickly becoming a very communicative society, at least online. Here are some considerations for anyone using social media to consider.
by Dave Ellis, The Savvy Intern on YouTern
It happened again. Another termination because of posts on "personal" social media accounts.
As YouTern's Content and Community Manager, Dave's surrounded by social media. The platform connects, educates, entertains and employs more than anything that has come before. Social media can do immense good. It has a dark side, however, as a powerful force in swaying the court of public opinion. With one tweet or post, coffee-swilling digital citizens can be enflamed into a virtual lynch mob ready to storm Frankenstein's castle.
If you liked this collection, please share it as a Tweet or with your group on LinkedIn.

Hannah Morgan speaks and writes about job search and career strategies. She founded CareerSherpa.net to educate professionals on how to maneuver through today's job search process. Hannah was nominated as a LinkedIn Top Voice in Job Search and Careers and is a regular contributor to US News & World Report. She has been quoted by media outlets, including Forbes, USA Today, Money Magazine, Huffington Post, as well as many other publications. She is also author of The Infographic Resume and co-author of Social Networking for Business Success.