Starting a job search? Then you'll need this list of the best websites for 2020 job search. You'll find job boards, expert advice, podcasts and more!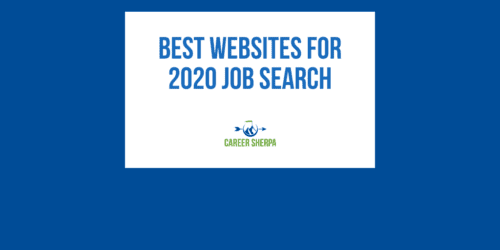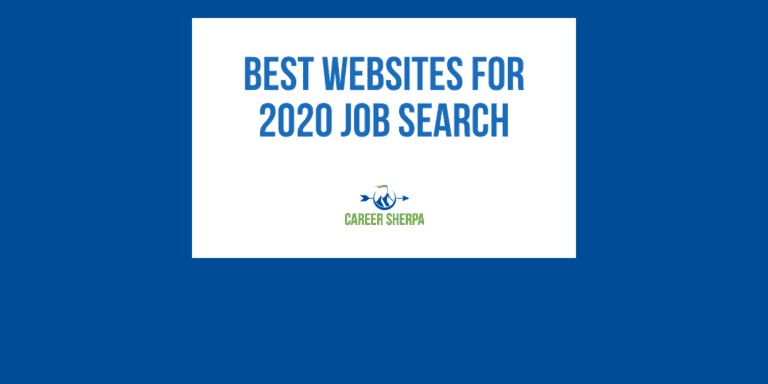 Finding a new job is as easy as applying online and waiting to be contacted, right?
Wrong.
That's so 2000. We're in 2020 now so your job hunt requires a more proactive approach and some digital-savvy. Sitting back and waiting to be contacted just isn't the best strategy.
Diversify Where You Search
HR professionals and recruiters are becoming more strategic about where they post job opportunities to attract the best candidates, which is especially challenging with low unemployment rates. For job seekers, this means that your favorite job board may not be the preferred job search site for every company.
So the question you should be asking is where are recruiters sharing job opportunities (because they are most effective in attracting the best new employees)?
Below you'll find the most widely used job posting sites.
Don't Rely On Job Boards
SilkRoad, a talent management software company, surveyed 1,000 companies in 2018 to find out which job search sites produced the best results.
It took 129 applications from external job search sites to hire one new employee. But it only took eight applicants to hire one person using internal sources such as referrals, recruiter outreach and internal job boards.
People hire people…
You shouldn't rely solely on job boards, because referred candidates are far more likely to make it to the final interview stage than those who simply apply online. For better results:
Invest your time contacting people you know inside companies before you apply.
Dedicate most of your job search efforts to talking with people in your industry, meeting new people and keeping in touch with past colleagues.
Use social media to research companies and people.
The relationships you form and nurture are likely to yield information about openings before they are posted, and people you know might be able to fast-track you to the interview.
Here's what you'll find in this list of 2020 Job Search websites:
TOP JOB WEBSITES
Test these job boards to see if they provide relevant job opportunities. Also, use them to help you identify new-to-you job titles, skills and requirements you should add to your resume. You may also learn about new employers you can target.
TIPS: Set alerts whenever possible. Update your posted resume at least once a month. Use a web-based email address just for job search.
OTHER ONLINE JOB SITES
LinkUp only pulls jobs posted on company career pages while SimplyHired aggregates jobs found on company career sites as well as other job boards and social media. You may be redirected to the original source of the job posting.
ZipRecruiter is an online job marketing service that shares job openings to more than 100 sites and uses algorithms to help match applicants to jobs.
Craigslist is another option. Employers may choose to post jobs here for anonymity or due to the low cost.
SPECIALTY JOB BOARDS
Using specialty or niche job boards, depending on your industry or occupation, is a must. Some companies will only post opportunities within these sites that target only the specific talent they are seeking. It is worth searching for a site that caters to your area of interest. If you are a veteran, nurse, or are looking for a company that welcomes diversity, try asking people you know in your field which sites they recommend. Some of the examples include:
INTERNSHIP JOB SITES
While many of the job sites above allow you to search for internships, you may want to check out these sites. Always check with your college or university's career center to see what sources they have available.
REMOTE WORK/FREELANCING/GIGS
There isn't an easy way to filter remote jobs with the job boards (which use city/location data to list jobs). But there are job boards focused entirely on remote jobs and freelancing opportunities.
And as the gig economy continues to grow, you may want to search for jobs that add to your income. Check out these boards for a variety of opportunities. There are thousands more, that cater to specific jobs/occupations, but this should get you started. Check this article for more remote job listings.
JOB SEARCH ADVICE
Get trustworthy, up-to-date job search advice and tips from the best job search sources! Check these websites for answers to your job search questions. Better yet, subscribe to them and get regular updates.
PODCASTS
Podcasts are another way to get advice and information. There are so many out there right now, but these rank at the top. Many of the job search resources listed above also have their own podcasts so be on the lookout.
Mac's List Find Your Dream Job Podcast by Mac Prichard
The Voice of Job Seekers by Mark Anthony Dyson
The Career Confidante by Marie Zimenoff
Career Talk by Dawn Graham, PhD, Business Radio Wharton on Sirius/XM
No B.S. Job Search Advice Radio by Jeff Altman, The Big Game Hunter
Copeland Coaching by Angela Copeland
RESEARCH RESOURCES
In order to launch and conduct a successful job search, you'll need to do research. It is up to you to determine what jobs you are best suited for, where you want to work and what salary is appropriate. These resources will help.
SALARY RESEARCH
These salary calculators will help determine your value in the market place. Use them all to get an average range. Also, contact recruiters and talk to people who hold the role you are interested in and ask them what the going rate is.
NACE Salary Calculator (for new graduates)
RESUME & LINKEDIN ADVICE
Writing a resume and LinkedIn profile is not easy. These professional resume writers and LinkedIn profile writers show you how to craft modern resumes and LinkedIn profiles.
OVER 50 JOB SEARCH ADVICE
Older job seekers face unique situations when transitioning. From age bias to determining next steps to ease into retirement, these resources address the concerns of Boomers and older job seekers.
NEW COLLEGE GRADUATE ADVICE
From finding internships to that first great job out of college, today's college grads also face challenges as they embark on their first professional job search.
INTERVIEWING ADVICE
Often, job interviews feel like interrogations. But, with a bit of knowledge and knowing how to answer questions, you'll feel like you're playing on a level field.
JOB SEARCH TOOLS
Your job search needs tools to help you be more productive. Here are some you want to be familiar with.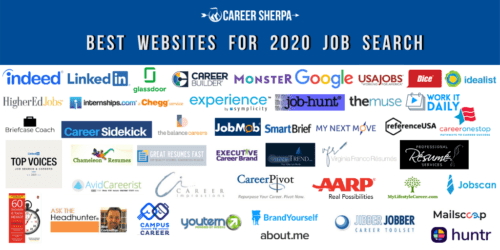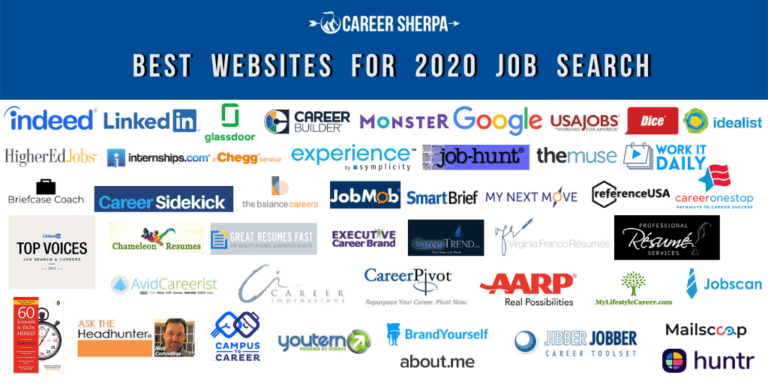 MORE GREAT JOB SEARCH ADVICE
My Summary Sunday collection includes articles on modern job search topics and are written by many of the sources above as well as other notable authorities. You can see all my past Summary Sunday's here.
Additionally, here are some Honorable Mentions you should check out:
Things Career Related, Bob MacIntosh
Executive Resume Expert, Laura Smith-Proulx
HR Bartender, Sharlyn Lauby
Job Jenny, Jenny Foss
CVLabs, Ana Lokotkova
CaffeinatedKyle, Kyle Elliott
Recruiters who look out for job seekers Bulls Eye Recruiting, Jim Stroud, The Searchologist, Social-Hire
TWITTER JOB SEARCH EXPERTS
This is my 2019 list of Job Search Experts to follow on Twitter.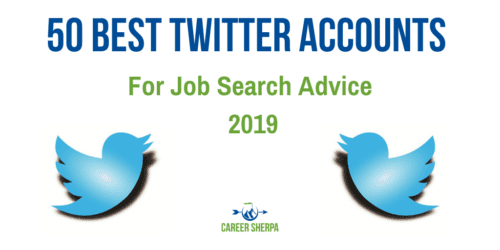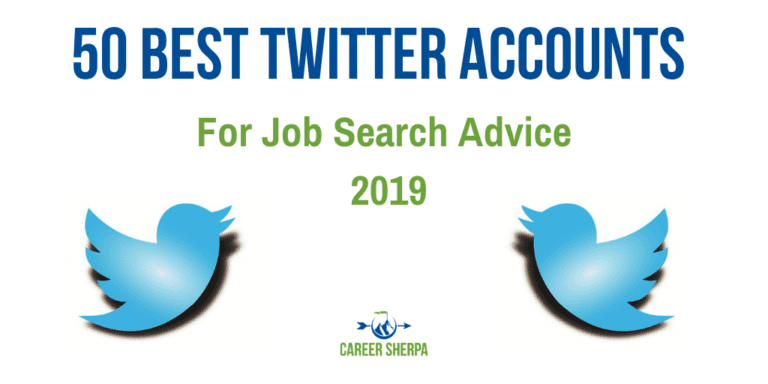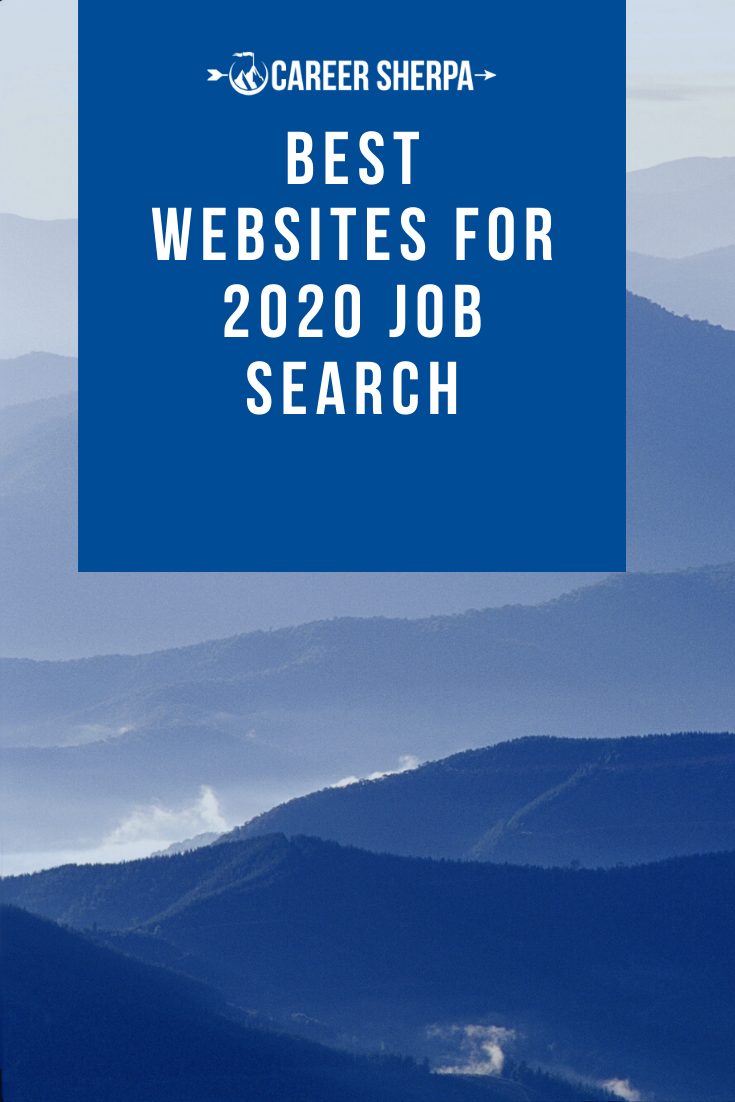 Hannah Morgan speaks and writes about job search and career strategies. She founded CareerSherpa.net to educate professionals on how to maneuver through today's job search process. Hannah was nominated as a LinkedIn Top Voice in Job Search and Careers and is a regular contributor to US News & World Report. She has been quoted by media outlets, including Forbes, USA Today, Money Magazine, Huffington Post, as well as many other publications. She is also author of The Infographic Resume and co-author of Social Networking for Business Success.