Have you ever wondered exactly what a strategic thinker is or does? Let's see what this really means and how you can prove it.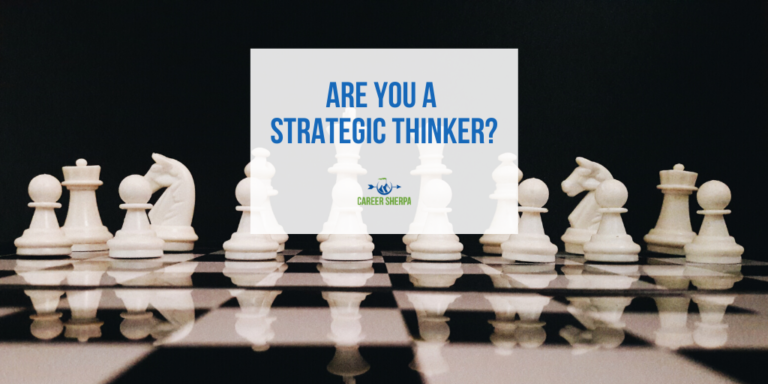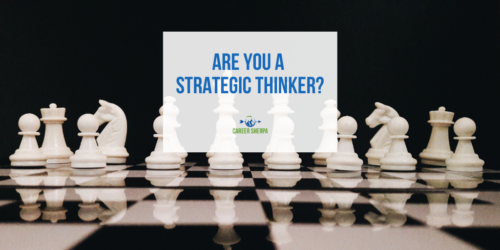 I see it a lot on resumes. I hear it a lot when people use the "elevator pitches," I hear MBA programs selling that they teach it, I've seen it as an area for evaluation on performance reviews but you know what…I can't seem to get my brain around what makes someone a strategic thinker. 
It sounds good, but really, what does it look like?
In an earlier post, "Leading A Team of One" you'll find THINKING STRATEGICALLY and other skills/abilities of a leader listed and defined:
Thinking Strategically
Formulates strategies that are achievable, cost-effective, and address organizational goals by themselves or in coordination with other strategies.
Formulates strategies that take organization's strengths and weaknesses into account.
Researches, interprets, and reports on long-term customer/client trends for the purpose of formulating policy and strategy.
Provides analysis of policy issues, develops program proposals, and develops plans that address long-term customer and stakeholder needs and concerns.
This isn't really helping me, does it help you?
These sound like problem solving skills to me, mixed with a bit of creativity. 
But, you know what would sell this clearly to anyone? 
Prove You're A Strategic Thinker
Instead of using the words, strategic thinker, tell a story of a time you solved and implemented a solution! You can view a template of how to write these stories here:  Recalling Past Accomplishments.
You can even develop your personal examples based on the bullet points above. Cite specific examples of how you achieved each of those.
In "I just did my job" there are some questions for your to brainstorm to get you thinking about your accomplishments (or times you solved problems).
I don't want to diminish the importance of being a strategic thinker. What I do want you to do is be much more specific about what you did and what the outcomes were.

Hannah Morgan speaks and writes about job search and career strategies. She founded CareerSherpa.net to educate professionals on how to maneuver through today's job search process. Hannah was nominated as a LinkedIn Top Voice in Job Search and Careers and is a regular contributor to US News & World Report. She has been quoted by media outlets, including Forbes, USA Today, Money Magazine, Huffington Post, as well as many other publications. She is also author of The Infographic Resume and co-author of Social Networking for Business Success.