Yes, you really should have LinkedIn recommendations…and the best time to get them is now!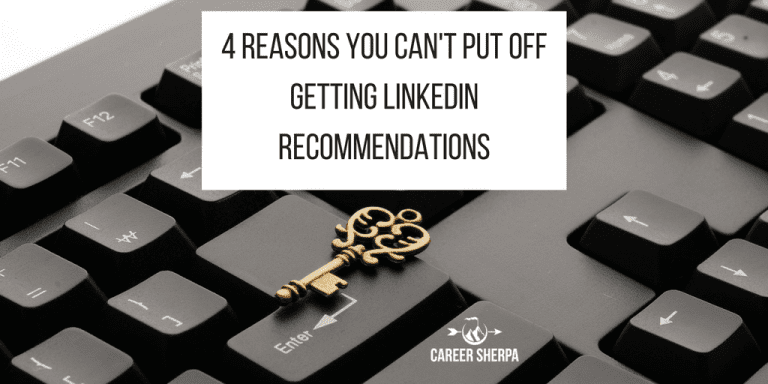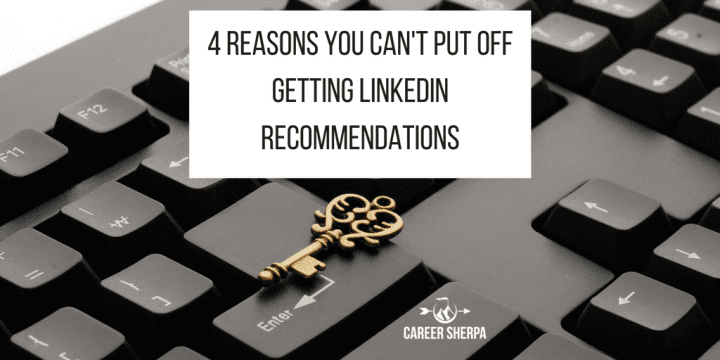 We live in a networked world in which relationships and reputations matter.
LinkedIn recommendations validate your reputation based on the endorsements from people who have seen your work in action.
Think about the last time you were online buying something. Did you happen to notice the product reviews or even a lack of reviews?
According to BrightLocal, a provider of search engine optimization reporting and citation management for businesses,
92% of consumers read online reviews.
Employers are like buyers and want to make sure the person they hire will be a good investment.
Recommendations help eliminate some of the perceived risk involved in hiring a potential candidate. Keep in mind, employers will still ask for a list of your references before hiring you. Have them ready!
When a recruiter searches for someone to fill an opening, it is very likely they are reviewing LinkedIn profiles either during the screening process or after an interview.
In fact, according to Jobvite's study,
87% of recruiters use LinkedIn to evaluate candidates.
The hiring process is complex and recruiters assess candidates by many different elements such as relevant work experience, technical skills, tenure in jobs, performance and cultural fit. Recommendations can help recruiters evaluate and assess all of these criteria.
Here's why you should add getting recommendations to your to-do list.
Testament of Your Strengths
Under each job on your LinkedIn profile, you've described your key accomplishments and referenced skills and attributes you used to succeed. A written recommendation from a supervisor adds a level of credibility. It supports your performance and endorses the skills you've referenced.
Since recruiters are often skeptical of candidates' claims, a recommendation can remove some of the doubt. A well-written recommendation will also speak to your attitude and work ethic.
A recommendation also provides recruiters with insight on how well you may fit on a team or within an organization.
Recruiters are increasingly concerned about finding candidates who will be a cultural fit. Can you think of any reason a recruiter would NOT be interested in interviewing a candidate with a recommendation that starts with:
"Jane Doe's project management skills and meticulous attention to detail made her the hero of the year! We couldn't have done it without her."
LinkedIn Recommendations Are Public Proof
Back in the day when we only had hard copy letters of recommendation, these valuable endorsements were private and shared upon request.
Today, LinkedIn recommendations provide public proof of your skills and abilities. Recommendations are tied to the profile of the person who writes them. This means their reputation is on the line when they write a recommendation for you. And therefore, it's more likely they'll be honest.
To ensure that your recommendations are displayed and visible to anyone who looks at your profile, you'll want to double-check your public profile settings.
You'll Be A Stand-Out Candidate
LinkedIn recommendations help differentiate you from other candidates. As you look at the profiles of your friends and colleagues, how many have included recommendations? It's fair to say that most LinkedIn users do not take the time to ask for recommendations either because they don't know how, don't want to pester people or don't realize how important they can be.
To ask for a recommendation on LinkedIn, go to your profile and click the down arrow to the right of the blue "view my profile" button.
Next, select "ask to be recommended" from the drop-down options and then follow the prompts to request the recommendation.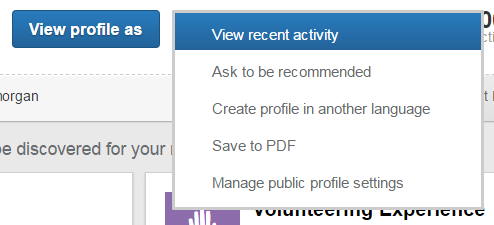 Keep in mind, recommendations aren't easy to write.
One trick to getting people to respond to your request for a recommendation is to remind the person about the specific details, skills and projects you want endorsed.
In order to do this, you'll want to send a regular email with suggestions about what skills you want them to mention or what projects they can highlight.
There are no guarantees the person will write a recommendation. But, by providing suggestions on what to write about, you've made it easier and removed one of the obstacles for them.
Stay Top-of-Mind and In Touch
If you don't have recommendations on LinkedIn yet, now is the time. But, in order to ask for a recommendation, you have to be connected on LinkedIn.
Are you connected with your past supervisors, colleagues and clients? Personalize your invitation to connect and give a heads up that you will be sending a request for a recommendation.
If you are actively job seeking, you should also include that in your message. You never know what opportunities may be available or who they may know.
If you are one of those who finds it difficult to stay connected and network, this will help make it easier. You see, asking for a recommendation is one way to keep your in touch with your network.
LinkedIn's Official Help
If you have more questions about recommendations, please, take a second or two and go to LinkedIn's help section and research the steps.
This post originally appeared on US News & World Report

Hannah Morgan speaks and writes about job search and career strategies. She founded CareerSherpa.net to educate professionals on how to maneuver through today's job search process. Hannah was nominated as a LinkedIn Top Voice in Job Search and Careers and is a regular contributor to US News & World Report. She has been quoted by media outlets, including Forbes, USA Today, Money Magazine, Huffington Post, as well as many other publications. She is also author of The Infographic Resume and co-author of Social Networking for Business Success.