If you're ready to nurture existing relationships and build new relationships, you'll find systematic steps to networking right.
Networking right means taking the right steps and having the right outlook.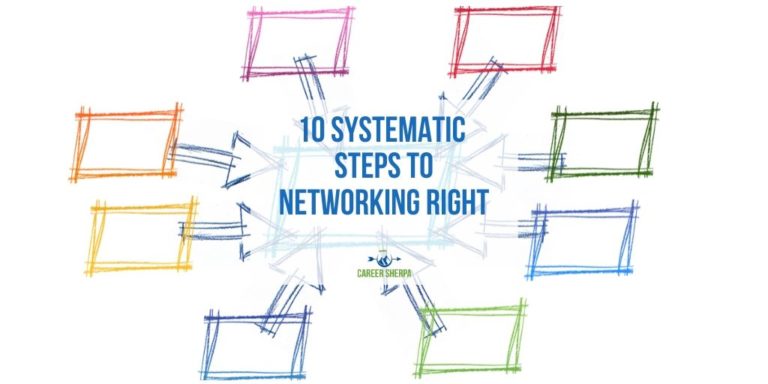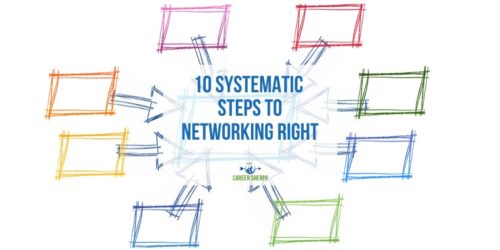 I've met some great networkers along the way.
I've also met some who make my skin crawl.
You know what the difference is? The great ones always have a way of putting others first- they have embraced an "other-centric" approach.
The not-so-great ones have hidden agendas or it is "all about them".
Rules For Networking
Nurturing relationships starts with acknowledging people you know or have met.
Think about all the people you've met along your career journey. When was the last time you reached out to any or all of them? A relationship can't grow or get stronger if you don't stay in touch.
Nurturing relationships simply means reaching out to check in.
There also has to be reciprocity. In other words, both of you have to find value from the relationship.
And most importantly, networking is not asking for a job.
Here's what you're probably thinking (and using as an excuse for not reaching out):
They don't care about me
They wouldn't remember me
They are too busy to respond
Why would I waste my time
Listen, you may be right. The truth is, you'll never know if you don't try to reconnect.
Your purpose for reaching out is simply to touch base and see how they are doing. Period.
Systematic Steps To Networking
Allow me to break the process into steps to networking effectively and efficiently.
List the people you know 
Rate your level of relationship with them 

1=not enough, 2=kinda' close, 3=Very close

 Put a keyword next to their name 

How you know them or something you know about them

 Begin reaching out to those you ranked "3"

You know these people best so it's easier to start here

 Start by asking questions about the keyword you wrote next to their name

Whether in an email, text or phone message always ask about them first

 When asked about what you are up to, talk positively about your current situation
 Follow-up immediately with the leads they give you
 Add these new leads to your list of people you know

Rate the level of your relationship (1-3) and add a keyword

 Provide feedback to the people who have given you names of contacts
 Now move on to the people you ranked "2" and repeat steps 5-9.
You want to start with your 3s because they generally care and will be easier to reach.
You'll gain experience doing this outreach and build some confidence and by the time you begin reaching out to 2s and 1s you'll be better prepared.
Set Goals
If you been following my advice, I recommend having a list of 100 people. So in order to get through your 1s, 2s and 3s, you are going to have to send lots of individual emails.
Set weekly or daily goals for how many people you will reach out to from your list. And do NOT send a mass email to everyone at the same time.
Keep in mind, you will receive new names of people to contact and you'll need to reach out to them in a timely manner and report back to the source of the referral name.
Circle Back Regularly
This outreach process should be a continuous loop. Don't stop once you've landed a new job.
If you have a conversation with someone and there's an important date or event they have coming up, be sure to put a note on your calendar to contact them immediately after the important date. (They'll be flattered you remembered.)
Be On The Look Out For New People
As you read news articles, blogs, posts on LinkedIn, attend webinars or virtual conferences, be on the look out for "influencers" or "thought leaders" in your field of expertise.
Always be sure to ask people in your network who they recommend you know. And possible, ask if they can introduce you.
All this helps you stay in touch with what's going on in your industry and occupation.
Following these steps to networking makes it easier to connect with people you should know because you'll have value to add.

Hannah Morgan speaks and writes about job search and career strategies. She founded CareerSherpa.net to educate professionals on how to maneuver through today's job search process. Hannah was nominated as a LinkedIn Top Voice in Job Search and Careers and is a regular contributor to US News & World Report. She has been quoted by media outlets, including Forbes, USA Today, Money Magazine, Huffington Post, as well as many other publications. She is also author of The Infographic Resume and co-author of Social Networking for Business Success.