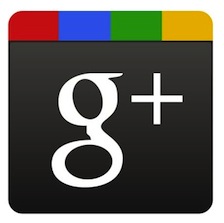 There are early adopters fiddling around with Google+.  They are trying to find innovative ways to use the tool.  You see, when Google built it, I am sure they had ideas about how they thought people would use it.  But, the fun really starts happening when creatives begin finding new ways to make it "better" (fun, worthwhile, profitable, social…)
If you want to join the club of early users, here are some resources I thought you should follow/check out:
GENERAL
Google+: The Complete Guide from Mashable (who else!)
5 Google Plus Tips and Chris Brogan from Ducttape Marketing
JOB SEEKER
The Google+ Job Search Resource List from Corn on the Job
Twitter Resources for Google+ (Real time/Up to the minute resources)
I really think that this could become the hub of social networking.  Sure, the others all have their place and purpose, but Google's got something here.  No, don't take my word for it, follow Chris Brogan on Google+ and see what he thinks! Or how about Steve Rubel?  Maybe Brian Solis? You can add any of these folks to your circles without needing to be "friends" or "contacts".
I'll continue to update this post as a "getting started" resource.
What do you want to know about Google+?