Networking doesn't have to be painful. Just ask yourself who you need to know if you want to be smarter, more successful or more productive.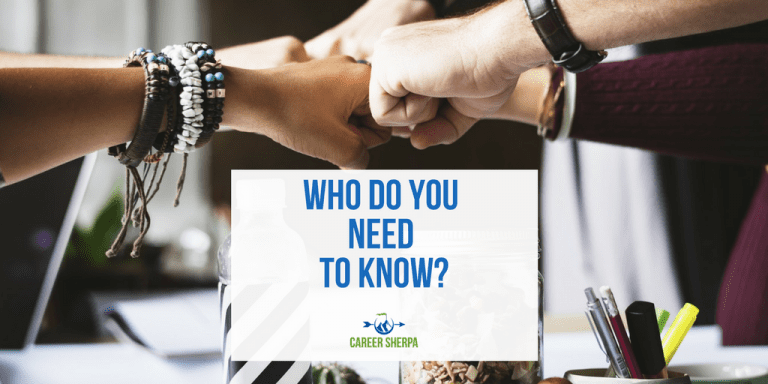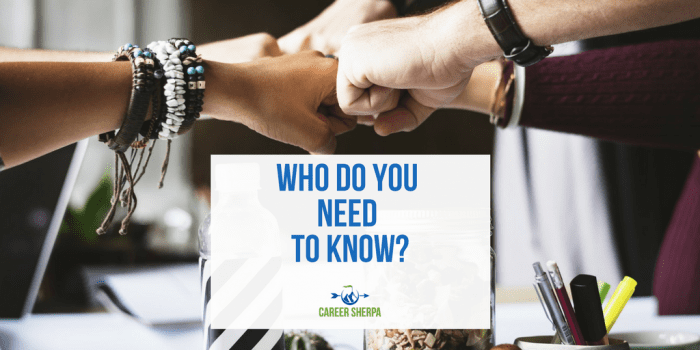 Within a two-week time period, I had conversations with a lot of interesting people.  They were with an MBA intern, Branding Guru, Human Resources enthusiast, Leadership author and Social Media/website pro.  And that's only a partial list.
The backgrounds and talents of these people were all over the map. This is what made it so interesting and exciting.  I learned something from each of them.  Things that enlightened.
The point of this post is to help you understand that "networking" (I hate this word), isn't just something you do to find a job or secure new business.  It is something you do to develop yourself.
Several months ago I was asked to list 2-3 people I would like to get to know better- people I admired or respected.  Geography was not a restriction.  I was supposed to reach out to them and cultivate a relationship.  This was really hard and it still is. But it is a challenge I put forth to you. Why? Because it is difficult and because if you do carry it out, you will be so much better off.
Before you reach out to these people, do some prep work:
Ask and answer why you want to meet them
Research them online
Construct a list of questions you want to ask them
Now, pick up the phone and call them.  Tell them why you would like to meet with them.  You won't always get a yes, however, if your reason for meeting with them is well thought out and sincere, I am willing to bet you will get more "yes's" than "no's".
What if you were to do this every week for the rest of your life? It is like a "bucket list" of people you want to meet before you die, but on a smaller, more achievable scale.  Who knows, it might lead to your meeting someone really spectacular.
Imagine what you may learn.

Hannah Morgan speaks and writes about job search and career strategies. She founded CareerSherpa.net to educate professionals on how to maneuver through today's job search process. Hannah was nominated as a LinkedIn Top Voice in Job Search and Careers and is a regular contributor to US News & World Report. She has been quoted by media outlets, including Forbes, USA Today, Money Magazine, Huffington Post, as well as many other publications. She is also author of The Infographic Resume and co-author of Social Networking for Business Success.