To provide you with information about today's job hunt and what job seekers are doing and what they want, I introduce to you a summary of this year's 2018 Job Seeker Nation Study by Jobvite.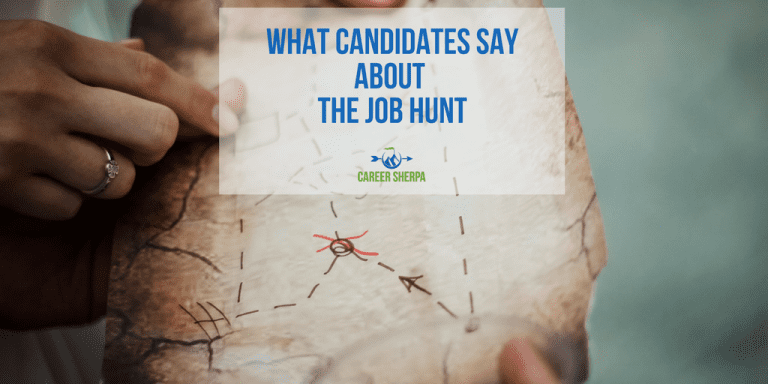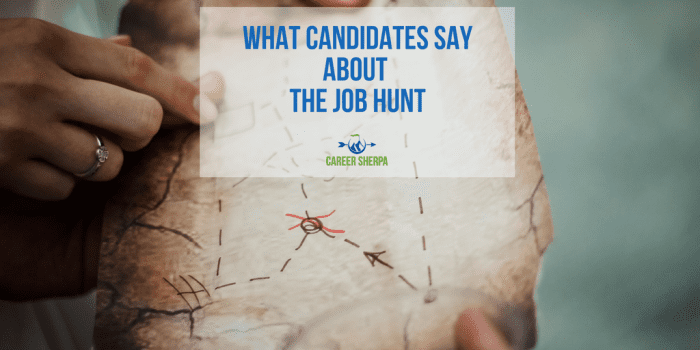 Shopping for a new job? Use this information to help you do it better!
Jobvite, a recruiting platform, has released their "2018 Job Seeker Nation Study." This contains information about what job seekers want and what they did to secure a new job.
82% of job seekers are open to new job opportunities, even though 61% are happy with their current job. These are the classic "passive candidates" recruiters are trying to find and pitch job opportunities to.
If you are one of the 82%, how can you signal you are ready for a change? The fact that you are open to hearing about a new job is not all that important to recruiters. What is important is having the background and experience they are searching for. If you have what recruiters want, they don't care if you are open, they'll try to persuade you to consider their job.
The secret to letting recruiters know you are open to new opportunities is to showcase your experience and skills! (Use those keywords in your LinkedIn profile and other social media profiles.) You could also do stand-out work and win industry awards or speak at industry conferences.  You could publish content, write guest essays or create instructional videos.
How Job Seekers Got Their Job
25% applied to their current or most recent job via LinkedIn.
38% sent their resume directly to a current employee or recruiter.
32% applied directly through the company career website
35% got their recent job through a referral
When job searching, this is who they turned to for help
49% Friends
35% Professional connections
19% Community forums
11% Alumni networks
And by the way, 60% of people referred someone to a job in their company. So it's worth it to ask for a referral!
You can use this as a framework when structuring your own time and efforts. Invest more time nurturing relationships and identifying people you know inside companies who can refer you for a job!
Company Culture Is Important
46% say Culture is very important in deciding on a job. In fact, 15% turned down an offer because of company culture.
Culture is a difficult thing to define and identify. But think about the behaviors that might spell toxic. Ask questions that require someone to cite specific examples.
Tell me about your most successful employee.
What do your employees do for fun?
What was the department's biggest challenge last year and what did you learn from it?
Expected Benefits
This is a list of benefits job hunters expect from their future employer. Heathcare, 401K, 401K matching and bonuses top the list.
Side Gigs Are a Growing Trend
31% report having a second source of income outside their regular 9-5 jobs. Either as a passion project or something to earn extra money, having another income stream is a smart career strategy.
Why Employees Leave In the First 90 Days
Almost 30% of job seekers have left a job within the first 90 days of starting.
Let's break this down as to what caused their departure.
43% said the day-to-day role wasn't what they expected
34% said an incident or bad experience drove them away
32% said it was because of company culture
11% changed their minds on an offer after signing (most because of another job offer).
In order to reduce the chances of this happening to you, thoroughly interview your future boss, meet your future co-workers and even try asking if you can shadow an employee.
Working Off The Clock
49% of respondents check their work email after office hours every day.
Random Data
Republicans change jobs less frequently than Democrats or Independents
50% of city-based respondents said it was at least somewhat harder to find a job. 44% of rural respondents felt the same.
50% of married respondents rank company culture an important factor in their decision to apply for a job versus 41% of single respondents.

Hannah Morgan speaks and writes about job search and career strategies. She founded CareerSherpa.net to educate professionals on how to maneuver through today's job search process. Hannah was nominated as a LinkedIn Top Voice in Job Search and Careers and is a regular contributor to US News & World Report. She has been quoted by media outlets, including Forbes, USA Today, Money Magazine, Huffington Post, as well as many other publications. She is also author of The Infographic Resume and co-author of Social Networking for Business Success.