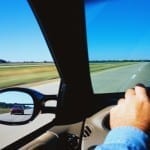 Career management is so much more than writing a resume or looking for a new job!  It is about making decisions on what you want to do and driving forward to make them a reality.  Managing your career means you have taken an oath to proactively seek opportunities to develop your own skills.  It means that you have a personal brand or reputation that you are monitoring and managing.  It means that you turn limiting situations into unlimited possibilities.
You see it in "rockstars" sometimes.  You see it in deeply committed and passionate peers.  Every day, every week, every year, you are moving yourself along.
I recently read this post Good to Great:  How You Can become a Level 5 Employee by Gini Deitrich  and agreed so much with the points, I had to pass it along.
Enthusiasm:  Can it Get You Hired from Rehaul is another awesome post about how your likeability and enthusiasm can land you the job.
Peter Weddle's exceptional post explains how hiring expectations have changed and what employees will want to consider in this new world of hiring.  Escape Long-Term Unemployment with Career Activism from CareerCast
In case you aren't familiar with The Chief Happiness Officer, you may be interested to know about the site.  Here's a special Monday Tips post:  Let's Do Lunch
You can manage your career, inside or outside your current employer.  Knowing where you want to go makes it that much easier.  Being sure of your strengths and matching that with opportunities sets you apart!
Make it a proactive week or month.
Ask or just take on solving a issue within your company or within a group you volunteer in.
Meet new people every day and nurture relationships, inside and outside of your sphere industry or occupation
Read, learn and commit to grow every day
Try these three things this week and all month long.  See what starts to happen. If you have other suggestions on how to be proactive, share them in the comments!

Hannah Morgan speaks and writes about job search and career strategies. She founded CareerSherpa.net to educate professionals on how to maneuver through today's job search process. Hannah was nominated as a LinkedIn Top Voice in Job Search and Careers and is a regular contributor to US News & World Report. She has been quoted by media outlets, including Forbes, USA Today, Money Magazine, Huffington Post, as well as many other publications. She is also author of The Infographic Resume and co-author of Social Networking for Business Success.