So you are looking for a new career…here's what you need to know about transferring your skills.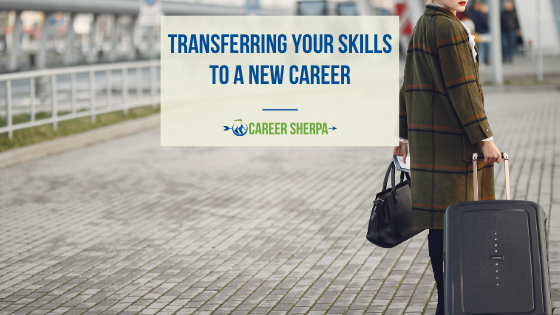 Are you burned out? Frustrated with your current job? Have you been laid off?
Whatever your reason for making a transition, know this. You will need to reposition or realign your background to align with your future goals.
Almost any job or career you are interested in requires a different set of skills than those you currently use (or at least may be called something different).
That's why every job search (career change or staying within the same occupation) requires you to align your background with what the job requires. This often takes more work than just updating your resume.
The first question you need to ask and answer is this.
What is it you really want to do?
That's not an easy question to answer. You have done many things and can do a lot of things. But, that's not what I am asking. What is it you REALLY WANT to do?
Step One
It all starts with knowing yourself. Before you can transition, you have to know which skills you want to transfer. So ask yourself:
What is it you love doing!
And equally important is identifying what is it you no longer like doing?
I've written about career decision making before. It seems I should be writing about it more as it is a major concern for a lot of job seekers. Here is a listing of links:
Changing Jobs, Changing Careers, Changing Industries
You Want A Change, But You Don't Know What to Do
Step Two
What can you do with the skills you have? What career options are there that match?
Transferring skills has never been easy. But there's a new tool to help you identify careers likely to align with your skills or past job. The DOL released mySkills myFuture. This is how they describe it:
Your future is wide open. Explore new career options based on the skills you've used in a past job.
It is extremely simple to use. You type in your last job title and click enter.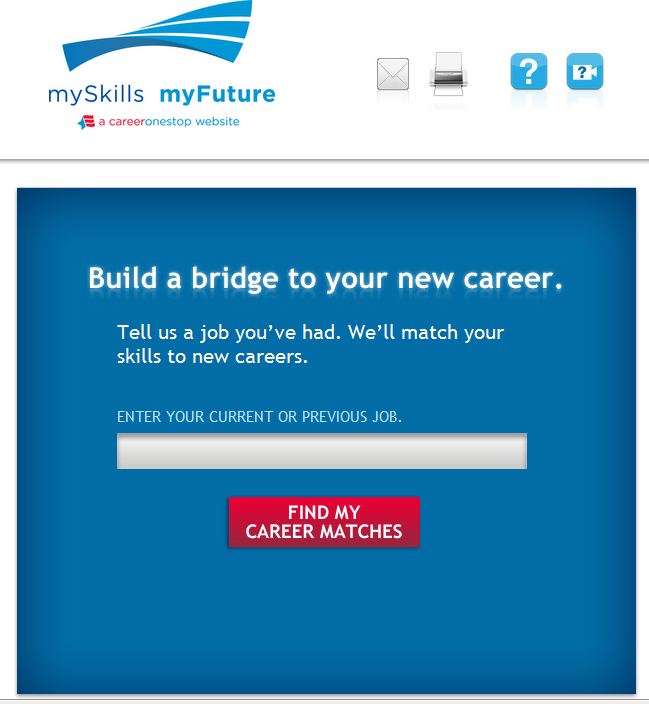 It will produce results listing "Best Match" job titles requiring the use of similar skills. It has a link to posted job opportunities that you can customize by zip code, typical wage, and typical training.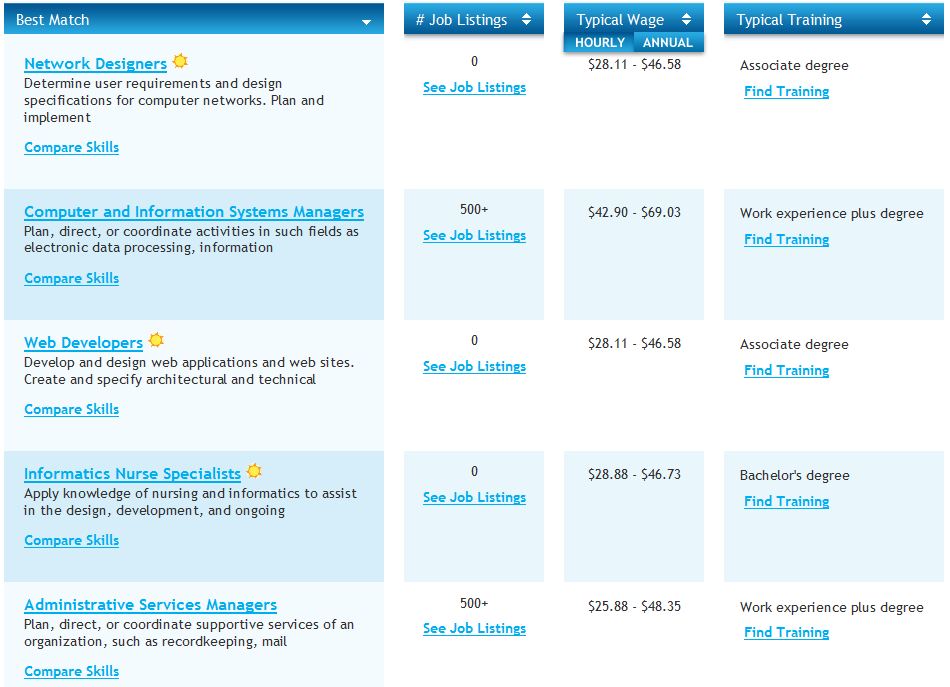 You'll get ideas. Not all of them will seem like a good match. But see what you find and begin testing these ideas with other people who know you.
Ask them if they can see you doing [job title you are exploring].
Analysis Paralysis
Analysis paralysis is a huge problem for job seekers- especially those who have decided they want to try something new or different. It's really hard to tell from looking at job postings what a job really entails. Plus, there are so many choices, so where do you start?
The answer is, be somewhat sure about what YOU want and what YOUR values are!
This is a hugely popular topic for career professionals to write about. Here is another article you may find helpful:
Charting a New Career Course from Job-Hunt.org

Hannah Morgan speaks and writes about job search and career strategies. She founded CareerSherpa.net to educate professionals on how to maneuver through today's job search process. Hannah was nominated as a LinkedIn Top Voice in Job Search and Careers and is a regular contributor to US News & World Report. She has been quoted by media outlets, including Forbes, USA Today, Money Magazine, Huffington Post, as well as many other publications. She is also author of The Infographic Resume and co-author of Social Networking for Business Success.