All too often, job seekers feel they have to confess things during the interview. But let me remind you, the interview is not a confessional.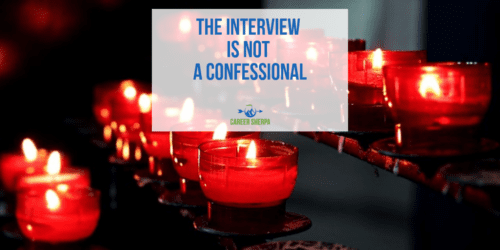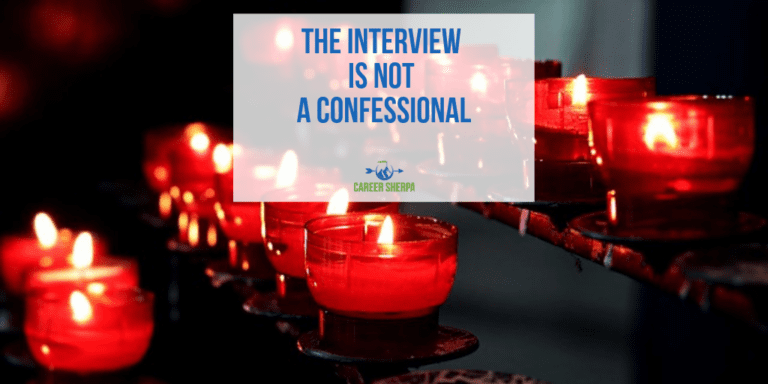 I am not Catholic but went to Mass with my friends enough to know about Confession.  You are supposed to fess up all your sins so the priest can tell you what to do to be forgiven for them.
A wise colleague coined this phrase: "the job interview is not a confessional" because so many job seekers were providing too much information during practice interviews.
Remember, it is not the interviewer's job to forgive or understand- their job is to hire the most qualified candidate.
So why do people divulge stuff they shouldn't? I've heard job seekers say "I was just being honest". That's great, but when the information they provide is damaging their credibility, that's not great.
Having responses ready ahead of time for difficult questions will eliminate the need to tell the whole truth.  These are commonly disliked questions job seekers struggle with:
Why did you leave your last job?
What is your greatest weakness?
What are your salary expectations?
Have you and a supervisor ever disagreed and how did you handle it?
When I mock interviewed one job seeker, he responded to "why did you leave your last job" with the following statement:
"Well, (squirming in his chair), as you know, XYZ company was moving away from film and focusing more on digital.  I was part of the digital group since the beginning, but I guess my skills were not the best in the group, so when they had to eliminate jobs, I lost mine".
All he needed to say was "Due to the changes and restructuring at XYZ company, my position was eliminated".
See the difference?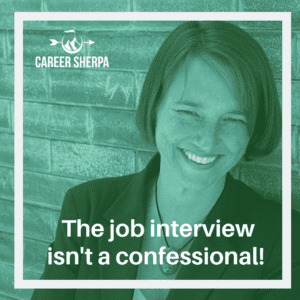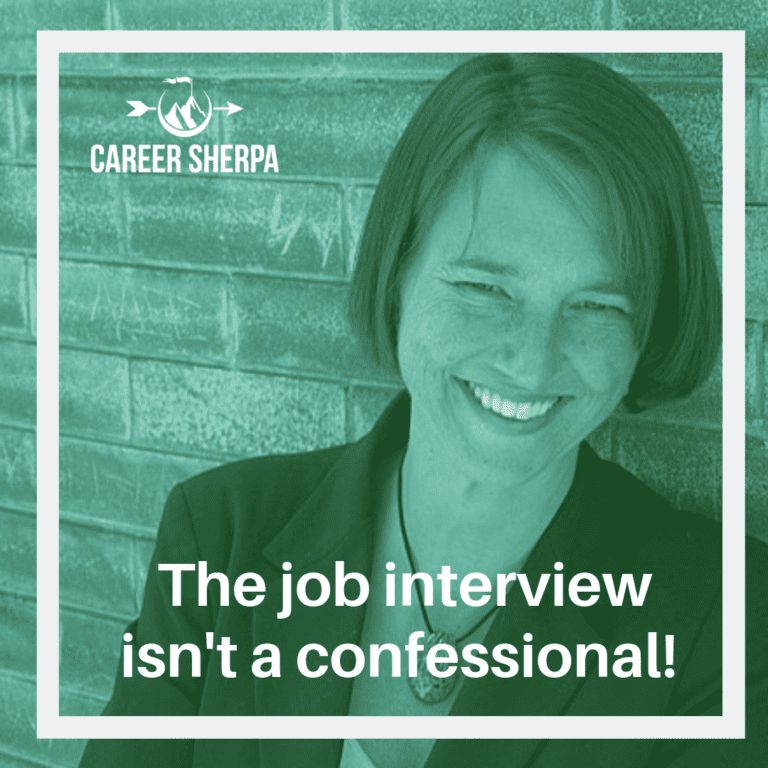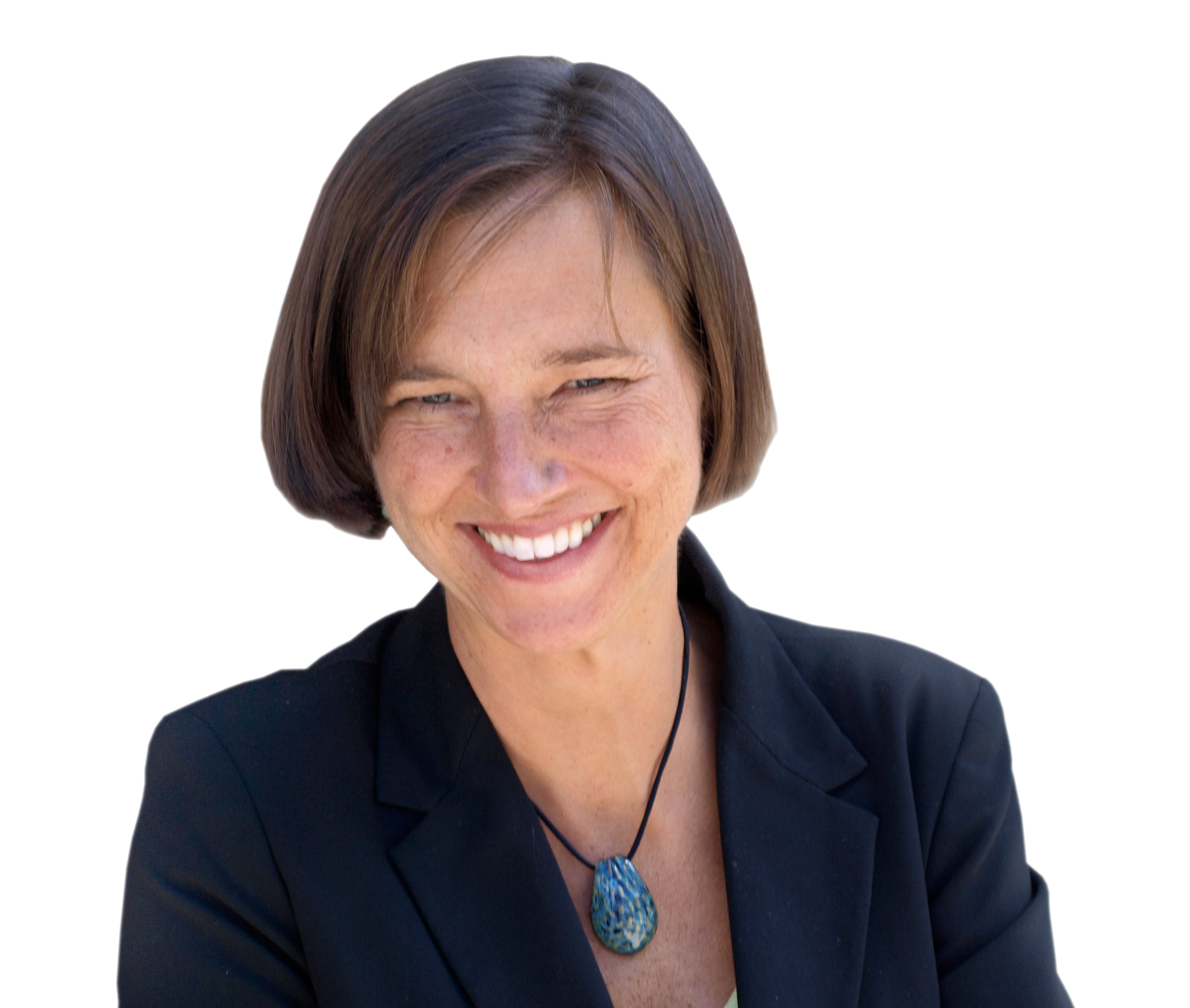 Hannah Morgan is a nationally recognized author and speaker on job search strategies.  She founded CareerSherpa.net to combine her career expertise with her love of writing, speaking and social media. Her mission is to educate professionals on how to maneuver through today's job search process.  Hannah is a regular contributor to US News & World Report. She has been quoted by media outlets, including Forbes, USA Today, Money Magazine, Huffington Post, Aol Jobs, LifeHacker, The Muse, Business Insider, SmartBrief, Payscale as well as many other publications. She is also author of The Infographic Resume and co-author of Social Networking for Business Success.