By the time you land a job interview, you are eager to have the opportunity to tell your story! But, winning job interviews requires preparation and knowing how to best answer questions.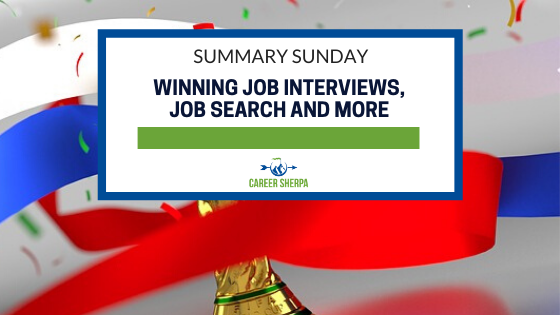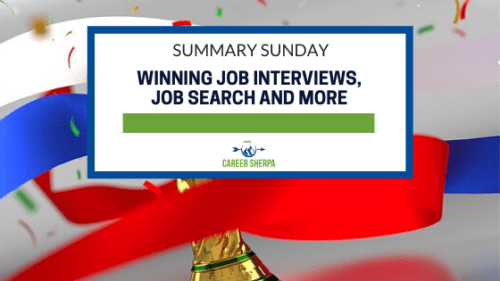 This week's summary contains tons of advice on how to nail the answer to tell me about yourself from different perspectives. The bottom line is that your answer should be energetic, concise, relevant to the role and company and interesting!
This summary also provides tips on how to follow-up AFTER your job interview, networking and getting referred for a job, the benefits of social media, including LinkedIn, and more!
Don't try and figure out your job search questions in a vacuum. Get advice from other job seekers and people you respect.
JOB INTERVIEWS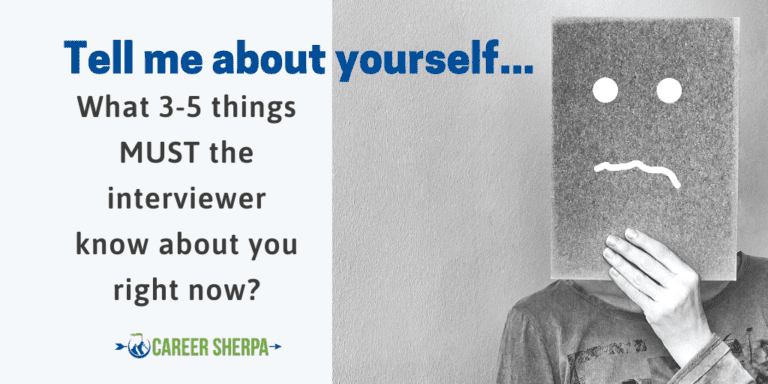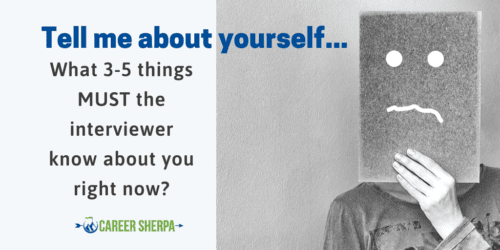 In a series of tweets, I shared several different ways to respond to this dreaded interview question.
How to Respond to "So, Tell Me About Yourself" in a Job Interview
by Joel Schwartzberg | Harvard Business Review
To sum up the article and your answer, Schwartzberg says your answer will need to provide these two elements: "First, identify what the organization specifically needs from this role. Second, customize your response to position yourself as the best person to fill that need."
How do I answer "tell me about yourself" in an interview? I never know what they're looking for.
by Resume Experts. The NRWA
Get more tips on how to answer this question from 12 experts who help coach people through this answer for a living.
Why longer responses to "So, tell me about yourself" are better
by Joseph Liu | Fast Company
There are many different opinions on how long your answer should be and what it should include. This is just one more perspective.
Find Your Zen, Then Crush Your Job Interview
by Sue Shellenbarger | The Wall Street Journal
If you get nervous before a job interview, then test some of these ideas to eliminate or reduce your jitters.
JOB SEARCH
Mastering The Art Of The Follow-Up Email In The Job Interview Process
by Chris Westfall | Forbes
It isn't enough to hastily send a "thank you" message after an interview. Follow this four-step process and create a memorable, impactful thank you. My favorite line in the article is:
"The best follow-up email doesn't follow a template. It follows the conversation that started IRL with your potential hiring manager."
7 Basic Mistakes That'll Slow Down Any Job Search—and How to Fix Them All Today
by Lea McLeod | The Muse
If you are frustrated with the lack of results from your job search, these 7 mistakes could be the reason why you aren't making the headway you want.
LINKEDIN
How to Leverage LinkedIn Status Updates for Your Job Search
by Ed Han | Job-Hunt.org
One of the best ways to job search is by proactively sharing status updates on LinkedIn. Learn about the benefits of posting on LinkedIn and how to easily post.
SOCIAL MEDIA
Afraid to use social media while job hunting? You shouldn't be
by Andrew Seaman, LinkedIn Editor | Get Hired newsletter
Social media can be a blessing or a curse, depending on what you share. Get tips and ideas on what to share and how to clean up your social media. Plus check out or join the conversation started by Andrew Seaman.
NETWORKING
Referrals: A Jackpot for #Jobseekers
by Adrienne Tom | Career Impressions
Don't just read the article, see how Adrienne addresses the topic for discussion in her LinkedIn post here.
CAREER
Don't just sit back and wait for things to happen…take action!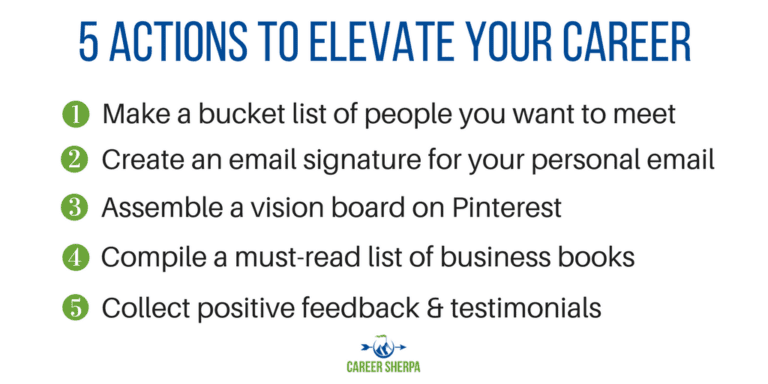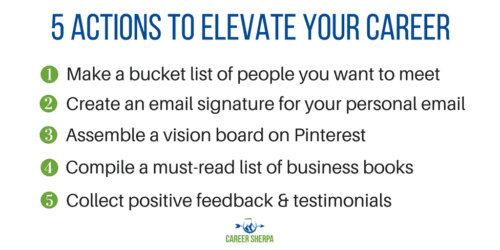 Hannah Morgan speaks and writes about job search and career strategies. She founded CareerSherpa.net to educate professionals on how to maneuver through today's job search process. Hannah was nominated as a LinkedIn Top Voice in Job Search and Careers and is a regular contributor to US News & World Report. She has been quoted by media outlets, including Forbes, USA Today, Money Magazine, Huffington Post, as well as many other publications. She is also author of The Infographic Resume and co-author of Social Networking for Business Success.