Landing a new job will take longer than you want. But, there are things you can do that will speed up your search.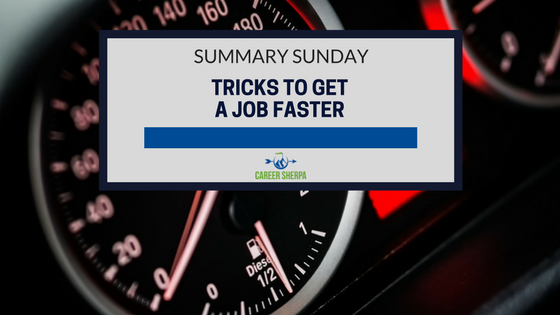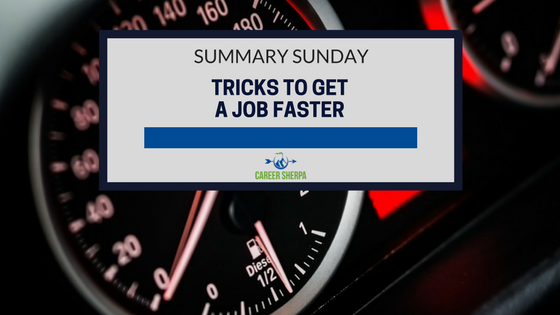 Here are tricks to get a job faster!
While you can't speed up the hiring process…that's up to the employer. You can take steps which will bring your resume or application to the top of the stack!
Maybe one of the 50 best jobs will inspire you to look for a new type of job?
Plus, learn about ways you can jazz up your LinkedIn profile AND lock down your Facebook profile!
JOB SEARCH
by Glassdoor
Glassdoor analyzed and ranked these three things to come up with their 2018 list of best jobs in America: number of job openings, salary, and overall job satisfaction rating.  Go have a look, some of these titles may open your eyes to new opportunities!
How To Ask Someone To Refer You For A Job (And Not Irritate Them)
by DJ Chung | FastCompany
Asking for a referral is THE BEST way to get your job application or resume in front of a hiring manager! This gives you a template message you can use!
What's The Fastest Way To Find A New Job? New Data Provides The Answer!
by Jeremy Schifeling | Break Into Tech
Whether you are looking for a job in a tech company or not, this will help you understand where to invest your time and effort to land a job faster!
The Secret To Getting A Job Interview
on US News & World Report On Careers
This is about getting referred for a job too! But did you know, LinkedIn now offers a new feature when you apply for a job on LinkedIn? You can ask someone to refer you for the job you want to apply to using LinkedIn.
LINKEDIN
Eye Candy ❃ Adds Interest ❃ to Your LinkedIn Profile
by Susan P Joyce | Job-Hunt.org
Linkedin doesn't allow you to use bullets or bold formatting in your summary, but you can use some of these characters to help format your summary or headline! ☛ ✅ ◆ 📧 ► ⚫ ✿ 🚩📌 ☚   And there are more in the article!
LinkedIn Refreshes Its Profile Views Section, Bringing Back Older Functionality
by Andrew Hutchinson | Social Media Today
You may recall seeing this chart which shows how many people viewed your profile. Well, it's baaack (or will be soon!).  You may also want to check out profile views from your mobile device!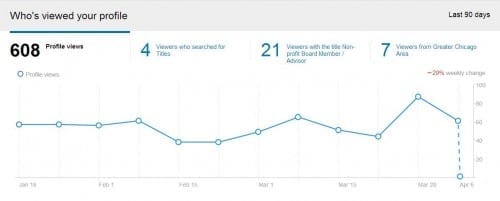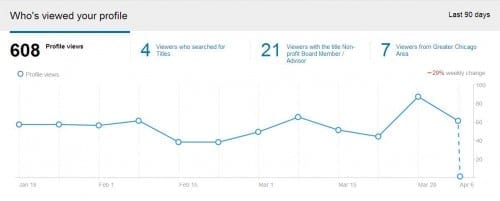 FACEBOOK
I've Given 333 Apps Access To My Facebook. Almost None Of Them Need It
by Harry McCracken | FastCompany
Given the recent news about Cambridge Analytica selling Facebook data, this article should prompt you to check your own Facebook profile to see which apps you've given permission to access your Facebook info. Or you can just click here and go to your Facebook settings and decline access. The bottom line is, STOP TAKING THOSE PERSONALITY QUIZZES!

Hannah Morgan speaks and writes about job search and career strategies. She founded CareerSherpa.net to educate professionals on how to maneuver through today's job search process. Hannah was nominated as a LinkedIn Top Voice in Job Search and Careers and is a regular contributor to US News & World Report. She has been quoted by media outlets, including Forbes, USA Today, Money Magazine, Huffington Post, as well as many other publications. She is also author of The Infographic Resume and co-author of Social Networking for Business Success.