You can't get different results doing things the same way. That's why this week's summary is about thinking differently about your job search.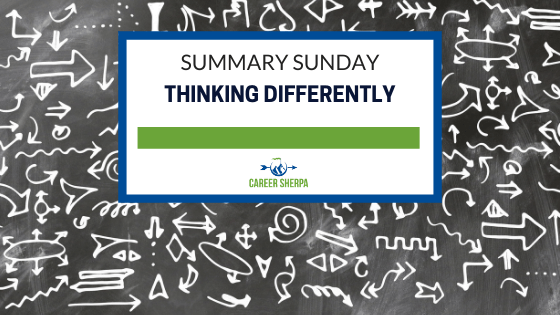 As more people get vaccinated and the economy begins to open up, you want to make sure you are ready for what's coming next.
If you are using the same playbook for your job search, it's time to start thinking differently. (Employers are.)
In this week's summary, you'll find articles about:
Experience vs. relevance
In the final stages of job search…keep going
Owning your strengths
Enhancing your resume
A productivity tip
New social media platform
7 commandments of leadership post-pandemic
Where the jobs will be after the pandemic
For those who are LTU (long-term unemployed), please remember this:
A crumpled 20 dollar bill is still worth $20.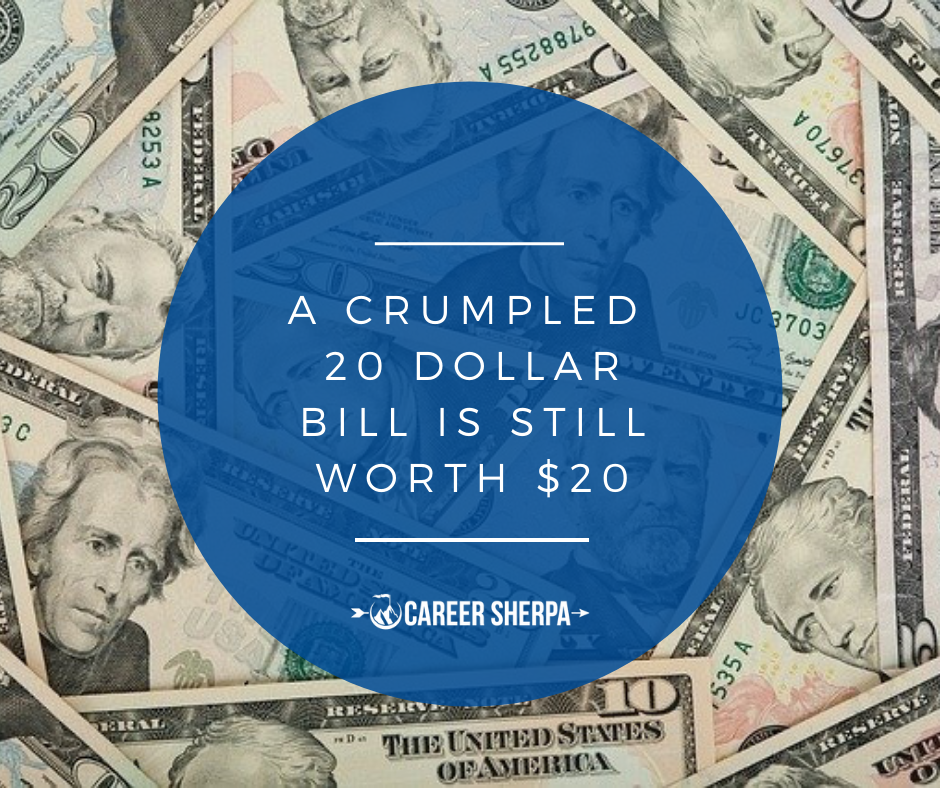 JOB SEARCH
Why Experience is Dead and Being Relevant is Far More Crucial | Career Pivot
More experienced job seekers will benefit from understanding this shift in thinking.
Here's The Deal (don't stop) | Dr. Dawn Graham
Too often, job seekers stop their job search when they are interviewing. See why you should NEVER stop looking.
SELF-ASSESSMENT
Finding And Owning Your Strengths | LinkedIn News
RESUME
How to Add Achievements and Measurements Into Your Executive Resume | Career Impressions
PRODUCTIVITY
Thanks to our Monday Motivation group for mentioning this strategy for getting things done.
The Elements of the 5 Second Rule | Mel Robbins
SOCIAL MEDIA
Audio-chat social networks? Clubhouse is the hottest new social media platform. Facebook and Twitter have their own versions now too! But see why Clubhouse is important.
Why I Was Wrong About Clubhouse … And You Are, Too | SmartBrief
CAREER
What The Business World Needs Now More Than Ever Is Extreme Humanism | ZD Net
A conversation with Tom Peters and the 7 commandments of leadership after the pandemic.
WORKFORCE
After The Storm | Burning Glass Technologies
The predicted recovery jobs will be in these types of economies: Readiness, Logistics, Green, Remote, Automated. Download the summary or full report to better understand what the jobs post-pandemic will look like.
MENTIONS
Normal Lies-Episode 4- Cracking the Myths of Job Search & Careers with the Career Sherpa, Hannah Morgan | Live Inspired
In this conversation with Linda Heeler, I share how the old truths about job search and careers are no longer valid in the current work climate. 
When To Tell Your Employer That You Are Pregnant – Ask #HR Bartender | HR Bartender
Here 6 perspectives (including mine) on when to tell your employer your pregnant.

Hannah Morgan speaks and writes about job search and career strategies. She founded CareerSherpa.net to educate professionals on how to maneuver through today's job search process. Hannah was nominated as a LinkedIn Top Voice in Job Search and Careers and is a regular contributor to US News & World Report. She has been quoted by media outlets, including Forbes, USA Today, Money Magazine, Huffington Post, as well as many other publications. She is also author of The Infographic Resume and co-author of Social Networking for Business Success.