December is a good time to refresh your job search. Take a look at these articles and be ready to go all out in January.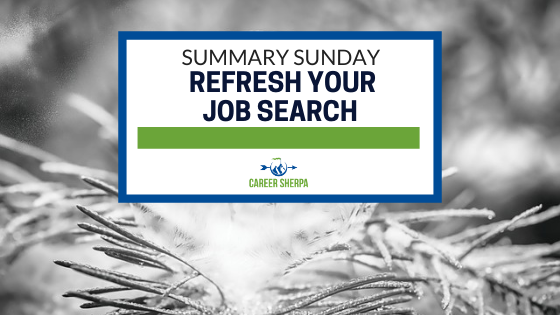 The last few months have been exhausting. So take some time and refresh your job search and yourself.
Employers are still looking for talent during the month of December even though it might feel like there isn't much happening. Don't stop looking. Just invest more time talking with people. 
Use the next few weeks to evaluate what you've been doing and refine your strategies. That's what this summary will help with.
Get tips on how to tap into the hidden job market
Learn pandemic networking strategies
Make sure you've got a PUBLIC LinkedIn profile
See what the future of remote work may look like
Find out how to overcome your fears
JOB SEARCH
How To Tap Into The Hidden Job Market | Robin Ryan, Forbes
A decade ago, along with most career counselors, I was pushing job hunters to tap into the hidden job market because, at that time, 80% of all jobs weren't advertised. Enter the electronic age where we now have massive job board listings, and so many believe these are all the jobs out there, which is not accurate.
NETWORKING
Four Ways Networking Has Changed During The Pandemic and Ways to Fix It | SWAAY
This is certainly a year that is different than any other. Many things have changed, as has job searching.
LINKEDIN
Do You Even Need a LinkedIn Public Profile? | Avid Careerist
You have a LinkedIn profile so people you know and people you don't know can find you. But do you have a LinkedIn public profile? About LinkedIn Public Profiles In case you don't know, LinkedIn lets you design a public profile that people who aren't logged into LinkedIn and non-LinkedIn users can see via search engines like Google.
REMOTE WORK
What's next for remote work: An analysis of 2,000 tasks, 800 jobs, and nine countries | McKinsey and Company
For many workers, COVID-19's impact has depended greatly on one question: Can I work from home or am I tethered to my workplace? Quarantines, lockdowns, and self-imposed isolation have pushed tens of millions around the world to work from home, accelerating a workplace experiment that had struggled to gain traction before COVID-19 hit.
INSTAGRAM
6 Effective Ways To Use Instagram For Job Search | Fast Company
We all know that the go-to social media platform for recruiters is LinkedIn, right? Well, it's 2020, so nothing can be assumed. In Jobvite's new 2020 Recruiter Nation report, social media use in job searches is down overall. LinkedIn, in particular, was down 20% (from 92% to 72%).
WELL-BEING
How to Overcome Fear and Find Success (The Ultimate Guide) | LifeHack.org
Ashley Elizabeth Resilience Mastery Coach and Motivational Speaker Read full profile Take a moment and imagine what your life would be like if you had no fear. What would you do if you knew how to overcome fear? It's not difficult to imagine that overcoming fear would alter your life significantly.
POSITIVE AFFIRMATION
Even though it wasn't the outcome I hoped for I learned a lot about myself.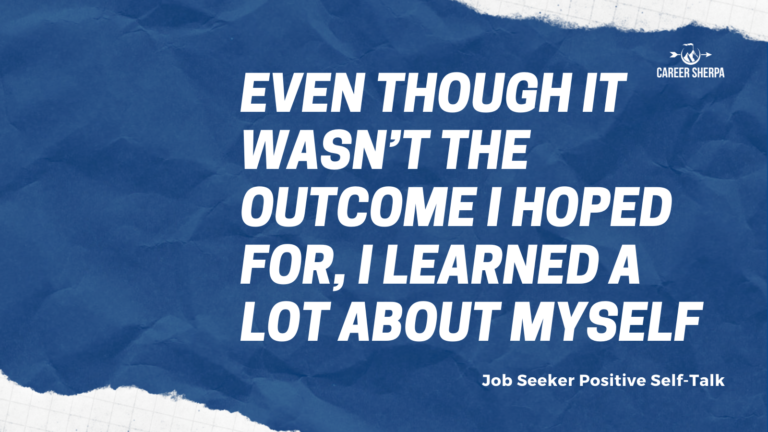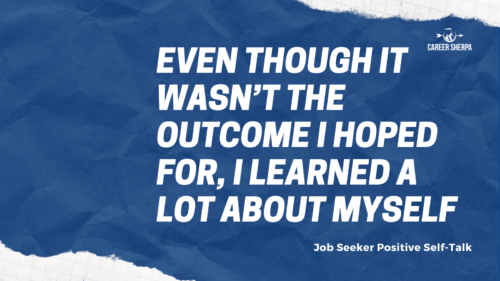 FREE SUMMIT
FREE 2-day virtual Career Relaunch Summit on December 17th & 18th! 
Diana YK Chan of MyMarketability is offering a series of fireside chats with 15+ career & leadership experts to supercharge your career & job search.
You'll learn about each speaker's key lessons for 2020 & their best career & job search advice for 2021. Plus each speaker will have a Q&A!
This virtual summit is for you if your holiday wish list includes hope, motivation & inspiration that can propel you to the next level of your career and job search.
Learn from 15+ career experts and leaders to supercharge your career and job search.

Hannah Morgan speaks and writes about job search and career strategies. She founded CareerSherpa.net to educate professionals on how to maneuver through today's job search process. Hannah was nominated as a LinkedIn Top Voice in Job Search and Careers and is a regular contributor to US News & World Report. She has been quoted by media outlets, including Forbes, USA Today, Money Magazine, Huffington Post, as well as many other publications. She is also author of The Infographic Resume and co-author of Social Networking for Business Success.