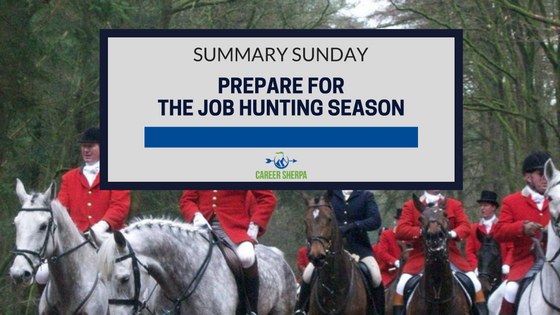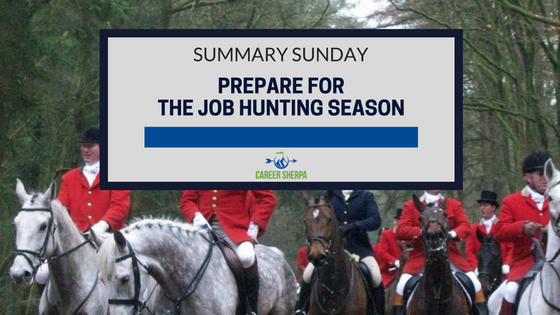 Is it time to prepare for the  job hunting season? If you intend to look for a new job in 2017, you better familiarize yourself with the newest trends in recruiting, networking, and interviewing. And you've come to the right place.
Trends in job search are influenced by how companies promote jobs, screen candidates and ultimately fill jobs. I watch this pretty closely to help analyze and predict what changes are ahead. This week's roundup includes current best-practices for interviewing, starting a new job, and overall job search news to help you do it better.
Prepare for Job Hunting Season
CAREER
27 Things You Should Do On Your First Day of Work
by Jacquelyn Smith | Business Insider
Most of us don't start a new job very often, so it's a good idea to have a check list of things you want to make sure you do to start off on the right foot! If you've secured a new job, congrats! If you plan to, definitely bookmark this article so you can reference it when you need it!
INTERVIEWING
This 60-Year-Old Theory Can Help You Nail Your Next Job Interview
by Liz Alexander | Fast Company
If you've had interviews, but haven't landed a job, then maybe it's because your answers don't showcase the right level of mastery. This article explains that there's a difference between knowing, understanding, and applying information. Employers want employees who can analyze, synthesize and evaluate information. This graphic illustrates Bloom's Taxonomy, a hierarchy of six types of cognitive goals education should address, and it absolutely relates to how you can show your higher-level thinking during an interview. PS: Thanks to Donna Svei's Facebook group, Avid Careerist, for bringing this to my attention!
JOB SEARCH
Glassdoor's Best Places to Work 2017
If you are looking for companies that have received high ratings by employees, then check out the newest list of best places to work.
14 Ways To Research Company Culture
by Ben Eubanks | Work It Daily
Finding the right company culture for you can make or break your success in a job. Learn how to vet a company's culture.
A Simple Tip for Reinvigorating a Job Search
by Laurie Berenson | Sterling Career Concepts
Quick and to the point. This wisdom will set your job search on the right path forward.
NETWORKING
The Only Three Networking Emails You Need To Know How To Write
by Sara McCord (The Muse) | Fast Company
Do you struggle with what to say in your networking email? Here's how to word them successfully, so you get a response.
RECRUITING & HIRING PREDICTIONS
20 Recruiting Pros Share Their Plans for 2017
by Chris Russell | Recruiting Headlines
Learn what recruiters are predicting. This will directly affect how you search for a job!
31 Experts Share Predictions for Job Search in 2017
I asked resume writers, career coaches and recruiters to share their predictions. Again, this will help you be proactive, not reactive in your job search.
MENTIONS
How to Use Your Office Holiday Party to Land a Promotion
by Vicki Salemi | New York Post
I was invited by Vicki to contribute to her article on how to leverage an office party for career advancement. The bottom line is, keep your conversation light and friendly and ask for a meeting with your boss!

Hannah Morgan speaks and writes about job search and career strategies. She founded CareerSherpa.net to educate professionals on how to maneuver through today's job search process. Hannah was nominated as a LinkedIn Top Voice in Job Search and Careers and is a regular contributor to US News & World Report. She has been quoted by media outlets, including Forbes, USA Today, Money Magazine, Huffington Post, as well as many other publications. She is also author of The Infographic Resume and co-author of Social Networking for Business Success.