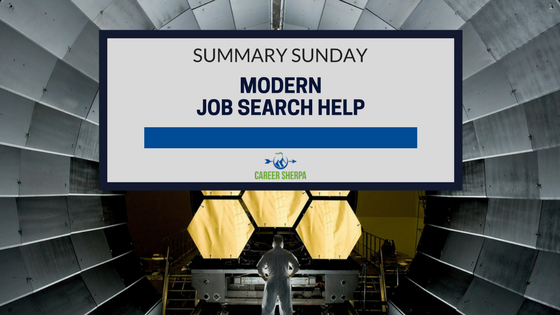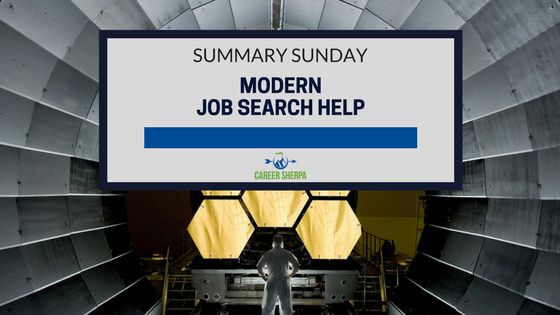 Do you have the skills and knowledge necessary for a modern job search?
In case you haven't updated your job search skills in awhile, this post will help update you! Each week, I share a compilation of some of the best/most popular articles from people I trust and respect. I hope you'll learn something new that will help kick your job search up a notch!
NETWORKING
Your Guide to Making Your Job Sound Interesting (Without Going On and On)
by Kat Boorgard | The Muse
When you're asked what you do, do you panic? Most of us do. The old 45 second elevator pitch isn't going to work any more. You need to use ideas from this article to shorten and spiff up your pitch!
INTERVIEWING
6 Smart Questions You're Probably Forgetting to Ask In a Job Interview
by Áine Cain | Business Insider
These are some of the most important questions that will produce the most valuable information! ALWAYS ask these questions during your job interview!
How To Survive Panel Interviews
by Heather Yamada-Hosley | Lifehacker
Interviewing with a panel of people doesn't have to catch you off-guard or be intimidating! Here are some tips to help make the experience less stressful! (Thanks to Heather for asking me to contribute to this article!)
LINKEDIN
An Authentic LinkedIn Profile: More than Just Bragging
by Wayne Breitbarth | YouTern
This article contains 7 ways you can tip the scales in favor of your LinkedIn profile! Remember, people are comparing profiles and if you're is bare-boned or less than others, you'll get dismissed.
PERSONAL BRANDING
5 Quick Social Media Tweaks to Elevate Your Personal Brand
by Kat Boogaard | Inc.
These are very 'do-able' actions you can take to enhance your online reputation and visibility. Try some today!
TWITTER
I've always been a huge fan of Twitter. You can gain networking traction and online visibility! I'll be participating in a Twitter chat with Ann Smarty @SEOSmarty on Tuesday this week! Tomorrow she'll post the questions here. Follow along by following the hashtag #VCBuzz
Thrilled to be chatting with @seosmarty on #VCBuzz 8/29 at Noon ET! We're discussing how to get noticed in your #career! pic.twitter.com/nxknIYKj9n

— Hannah Morgan (@careersherpa) August 24, 2017
SOCIAL MEDIA
5 Exciting Social Media and Marketing Trends to Know in 2017 – Noah Kagan [SSM055]
by Brian Peters | Buffer
This summary of marketing trends absolutely impacts how you market yourself and your career! Lift ideas from Noah Kagan's summary to help you stand out!
CAREER
It's YOUR Life. Are You in Control?
By Frank Sonnenberg | Frank Sonnenberg Online
Check out this list of things you may (or may not) be in control of!
10 Skills That Every Employee Will Need To Thrive in 2020 (Infographic)
by Dylan Redmond | Social Talent
Be forward-thinking! The team over at Guthrie Jensen have put together this infographic together, listing the 10 skills you'll need to thrive in 2020.

Hannah Morgan speaks and writes about job search and career strategies. She founded CareerSherpa.net to educate professionals on how to maneuver through today's job search process. Hannah was nominated as a LinkedIn Top Voice in Job Search and Careers and is a regular contributor to US News & World Report. She has been quoted by media outlets, including Forbes, USA Today, Money Magazine, Huffington Post, as well as many other publications. She is also author of The Infographic Resume and co-author of Social Networking for Business Success.