The most important article in this week's Summary is about fair pay. The other articles are insightful and helpful as well.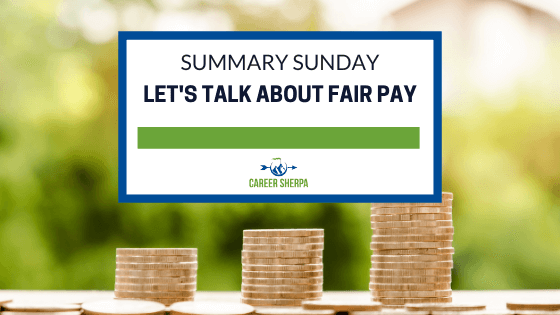 This week's summary features articles about job search issues, new LinkedIn features, interviewing tips, social media help and trends in the workplace.
But out of all the articles this week, I want to shine a light on fair pay. From job advertisements listing pay to negotiating and advocating for more money, the research from Indeed (below) is a must-read.
Pay is a touchy subject. We don't like talking about it (you'll see why). But here's why we absolutely need more transparency around pay. Indeed conducted a survey (linked below) these two pieces of data stood out:
Over half (58%) say they never or rarely negotiate their pay—and, notably, although 15% of men say they always negotiate a new salary, only 9% of women do this.
Only 23% discussed it with their managers and 12% went to HR. What's more, their outcomes varied significantly by gender: while 66% of men who met with their managers or HR had their salaries adjusted accordingly, only 43% of women who took that step got the desired results.
This isn't just a gender issue, fair pay impacts EVERYONE. And it doesn't look very fair from what I see.
Pay
A Piece of the Pie: Understanding the Importance of Fair Pay | Indeed
JOB SEARCH
How to get a job in 2021 if you're over 50 | MarketWatch
How to Follow Up With Someone Who's Not Getting Back to You | Harvard Business Review
LINKEDIN
Bring Your Professional Story to Life on LinkedIn | Official LinkedIn Blog
Learn about these features rolling out on LinkedIn:
Cover Story (video introduction)
Pronouns
Creator Mode
SOCIAL MEDIA
What social media activities can help you build your community (and your visibility)? | Marie Zimenoff, Career Thought Leaders
Read her post and grab Career Thought Leaders helpful checklist.
INTERVIEWING
Want A Job? Ask The Right Interview Questions | LinkedIn Editors
TRENDS
9 Trends That Will Shape Work in 2021 and Beyond | Harvard Business Review
Shift from managing the employee experience to managing the life experience
More companies will adopt stances on current societal and political debates
The gender-wage gap will continue to increase
New regulations will limit employee monitoring
Flexibility will shift from location to time
Leading companies will make bulk purchases of the Covid vaccine for employees
Mental health support is the new normal
Employers will look to "rent" talent to fill the skills gap
States will compete to attract individual talent
TECHNOLOGY
WhatsApp for work: Slack is turning into a full-on messaging app | Protocol
Slack is used by many businesses to communicate. Now, you can communicate on Slack with people outside your group. Could this be one more way to network with people you want to meet and who ignore you? Perhaps.
NETWORKING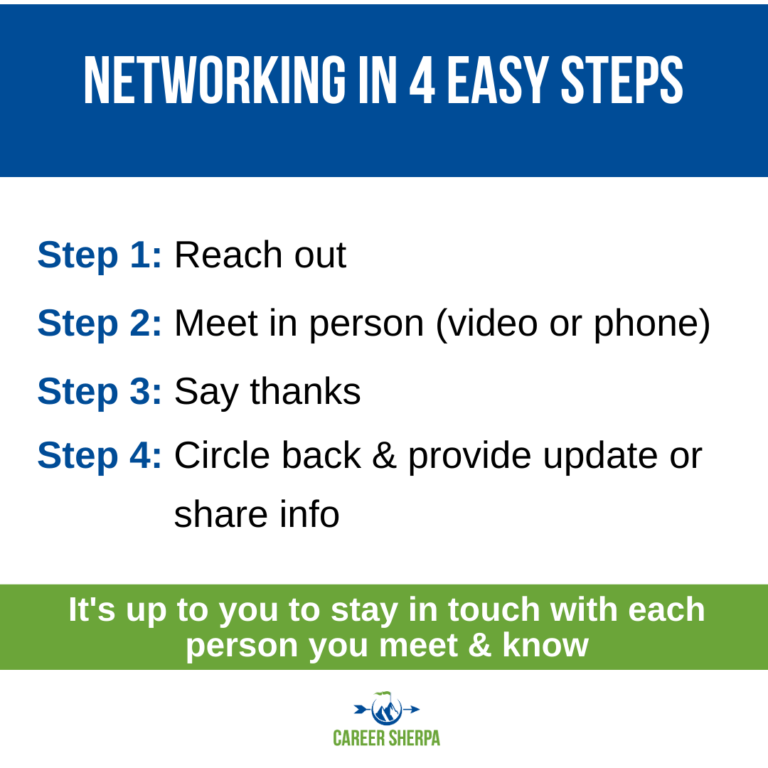 DID YOU MISS THIS?
11 Personal Brand Statement Examples You Need To See

Hannah Morgan speaks and writes about job search and career strategies. She founded CareerSherpa.net to educate professionals on how to maneuver through today's job search process. Hannah was nominated as a LinkedIn Top Voice in Job Search and Careers and is a regular contributor to US News & World Report. She has been quoted by media outlets, including Forbes, USA Today, Money Magazine, Huffington Post, as well as many other publications. She is also author of The Infographic Resume and co-author of Social Networking for Business Success.