This is such an important topic. And I'm dedicating this summary to cover job searching over 50.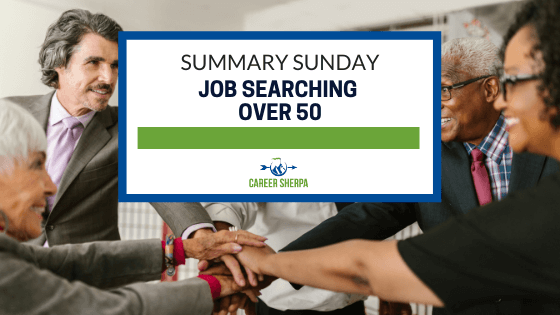 It isn't enough to say you have over 20 years of experience and expect the person across the desk to know what that means or how they will benefit from your extensive experience.
Older job seekers, especially, need to address the specifics of how their experience will help their future employer solve problems.
And don't forget to proactively address the elephants in the room – it's up to you to debunk the myths that older job seekers are: less tech-savvy, too expensive, over-qualified, inflexible, declining in mental and physical capacities, and won't fit in with the younger work culture.
So below is information I want you to read so you understand what the concerns are, what the conscious or unconscious biases are, and what you can do to present yourself as perfectly qualified for future opportunities.
Some of the key takeaways from these articles include:
Job seekers face age bias more than employed workers.
Employers (recruiters, HR and managers) need training on age bias
Older job seekers have to be aware of how present themselves and take proactive measures to highlight their value.
AGEISM IN RECRUITMENT
Brainfood Live On Air – Ep126 – Ageism In Recruitment: To Do's for Candidates & Employers
Brainfood is a show for talent acquisition and recruiters hosted by Hung Lee and Adam Gordon. Fast forward to 16:40 into the show to bypass discussion about a previous topic.
Recruiters, HR, talent acquisition, coaches all chime in with their top tips and ideas to help job seekers overcome age bias.
What Employers Are Getting Wrong About Workers Over 50: An Interview with Ageism Expert Jo Weech | Wonderlik
Weech knows first-hand what job search is like for an older worker. She debunks some of the myths employers need to think about.
Job search strategies for the 50 somethings | Dorothy Dalton
Dalton shares strategies to help older job seekers.
ARTICLES
Older workers are suffering more — but all is not lost | MarketWatch
Kerry Hannon compiles information about the current situation and offers ideas for job seekers.
Young HR leaders unwilling to recruit workers 55 and older | Ladder
There is some disappointing research that shows that training is definitely needed within HR/recruiting. But the workaround is to get referred for jobs by talking to employees first, not HR/recruiters.
Advantages To Hiring Older Workers
BUSINESS ALCHEMIST: 13 reasons why you should hire older workers | Herald Tribune
Read this to feel good about the positive reasons employers need older workers.
50+ Job Search Expert Resources
These resources are dedicated to addressing older job seekers. Find tips to overcome the challenges.
Boomer Job Search Topics on Job-Hunt.org
John Tarnoff – Practical Prescriptions for a Stellar Second Act
Career Pivot
MENTIONS
I delivered a free webinar for Jobscan this week on How To Job Search After 50. It was recorded and will eventually be shared in case you missed it.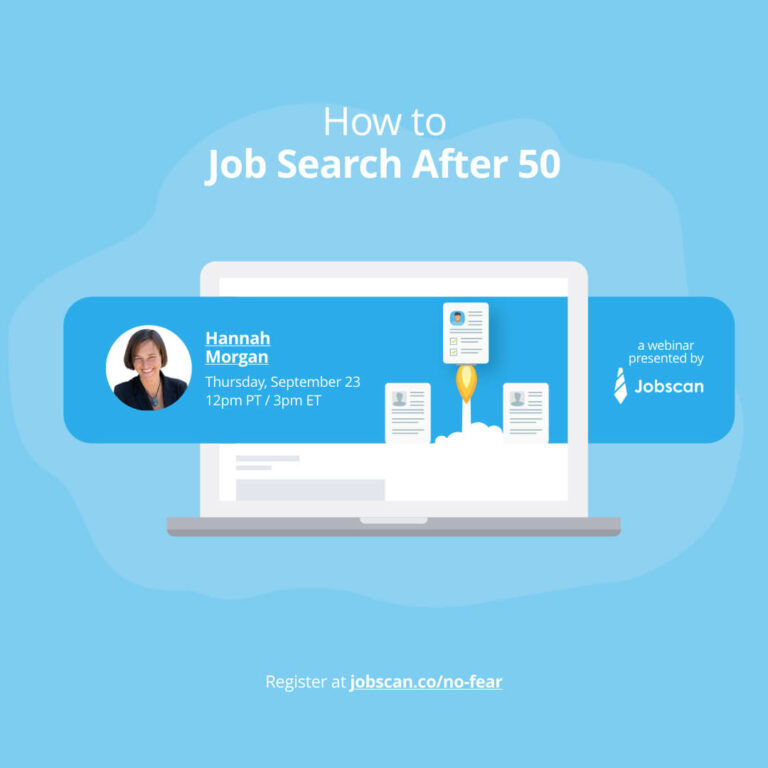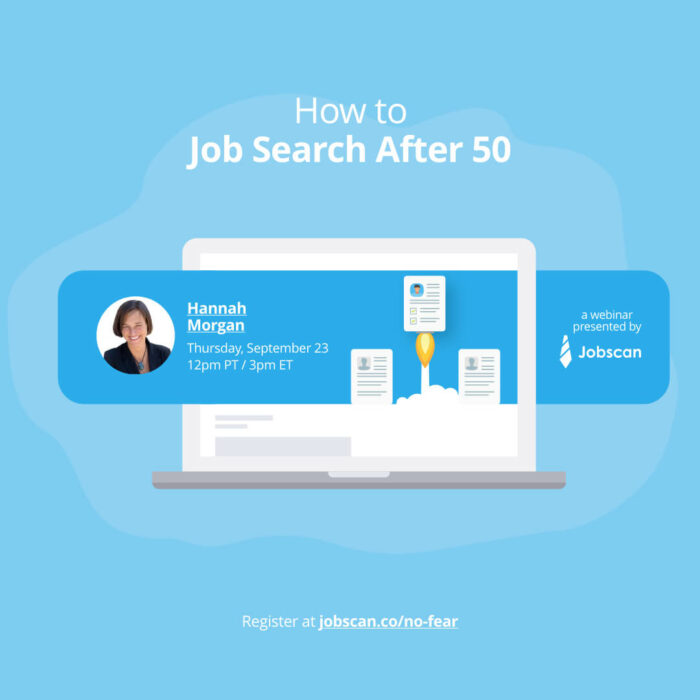 Hannah Morgan speaks and writes about job search and career strategies. She founded CareerSherpa.net to educate professionals on how to maneuver through today's job search process. Hannah was nominated as a LinkedIn Top Voice in Job Search and Careers and is a regular contributor to US News & World Report. She has been quoted by media outlets, including Forbes, USA Today, Money Magazine, Huffington Post, as well as many other publications. She is also author of The Infographic Resume and co-author of Social Networking for Business Success.