These job search tips will help you improve what you're doing during your hunt for a new job. Because we all could use a little help with our job search.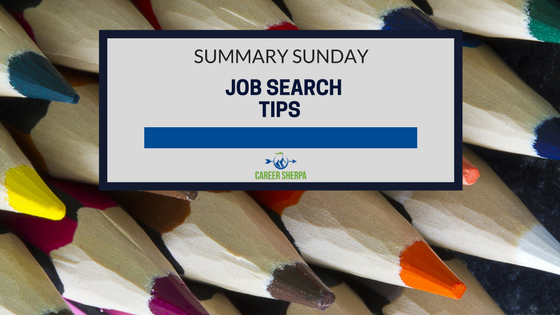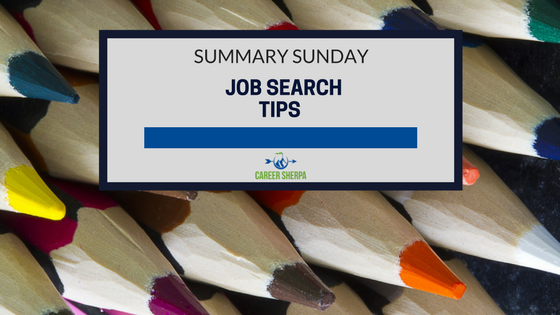 I love finding and sharing articles with actionable tips to help your job search.
From networking to interviewing and everything in between, these articles were carefully curated to deliver results!
NETWORKING
How To Network More Effectively
by Victor Lipman | Forbes
Based on a recent study, these are the top 5 mistakes executives make when it comes to networking. Don't wait, start fixing these today!
LINKEDIN
10 Steps to Better Ranking in LinkedIn Search (LinkedIn SEO)
by Susan P Joyce | Job-Hunt.org
If an employer is looking for someone with the skills and qualifications to fill a job, will your profile show up? It's time you optimize your LinkedIn profile. Use these steps to improve when and how you show up when employers and recruiters search LinkedIn.
INTERVIEWING
Five Ways to Shine in a Bad Interview!
by Harry Urschel | The Wise Job Search
Not everyone is trained in interviewing potential employees. Don't let a bad interview ruin your chances. Follow some of these ideas to turn a bad interview around.
VISUALS
10 Flow Chart Templates, Design Tips and Examples
by Sara McGuire | Venngage
Whether you use a flowchart to help do your job better or feature one on your LinkedIn profile as a sample of your work…visuals tell powerful stories! Are you showing your work to the world?
JOB SEARCH
50+ Best Websites For Job Search 
from CareerSherpa.net
Yes, this is my post. I'm fairly certain you will find a website or two listed that will improve or enhance your job search.
PRODUCTIVITY
The Ultimate Guide to Personal Productivity Methods
by ToDoist
Everyone can use a little help being more productive. The thing is, one method won't work for everyone. That's why this massive list of options is great. I hope you find one that works for you!
MENTIONS
The Evolution of Job Search with Career Sherpa Hannah Morgan [Podcast]
by Marc Miller | CareerPivot
Mark and I have had several conversations over the years! We take a ride in the time machine in this one! Job search has come a long way! And I'm sure we'll see more advancements in the future!
Interview with Job Search Strategist and CareerSherpa.net Founder Hannah Morgan [Podcast]
by Virginia Franco | Virginia Franco Resumes
During this interview with Virginia, we talk about common problems job seekers face…and provide solutions!

Hannah Morgan speaks and writes about job search and career strategies. She founded CareerSherpa.net to educate professionals on how to maneuver through today's job search process. Hannah was nominated as a LinkedIn Top Voice in Job Search and Careers and is a regular contributor to US News & World Report. She has been quoted by media outlets, including Forbes, USA Today, Money Magazine, Huffington Post, as well as many other publications. She is also author of The Infographic Resume and co-author of Social Networking for Business Success.