Searching and applying for a job online may be the worst approach to job search. Are you using the latest and greatest job search strategies to propel your search? 
Every week I read and share hundreds of articles related to what's going on in the world of hiring. This summary includes news about the new LinkedIn privacy setting you must know about, where to find companies to add to your target list, how career success is being redefined and advice from a top recruiting consultant.
I hope you can use this information to update your job search strategies!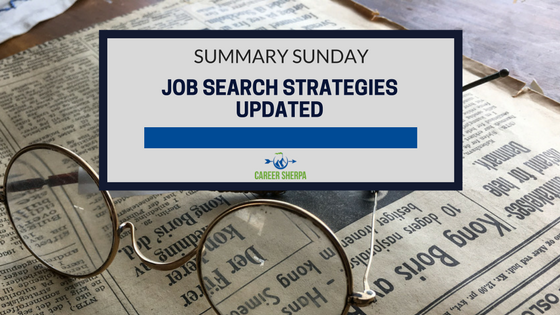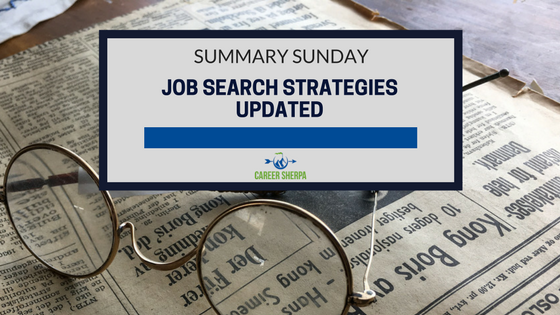 LINKEDIN
by Donna Svei | Avid Careerist
You gave LinkedIn permission to use your profile information and you didn't even know it. New changes allow Microsoft Word resume templates to pull info from LinkedIn profiles to help people write their resumes. Learn how to stop your profile information from being used. This article was updated 3 times within 24 hours based on changes LinkedIn made to its privacy settings menu!
JOB SEARCH
7 Tips to Build Your Executive Job Search Target Companies List
by Meg Guiseppi | Executive Career Brand
You can't job search without a target list in today's world. Check out ways you can find companies that are likely to be hiring for positions you are interested in. This pro-active job search method will improve your results!
Job Seekers: 12 Things that Recruiters are Looking For Right Now
by Sharlyn Lauby | HR Bartender
HR and recruiters vent about the 12 things they wish job seekers knew! Don't make any of these mistakes that could hurt your chances of landing an interview or job!
2018 Trends
by LinkedIn
Based on analysis of jobs posted on LinkedIn and profile data, here are the top 20 most promising jobs for this year. The list takes into consideration these data according to the post: "high median salaries, strong job openings and year-over-year growth, and the jobs most likely to lead to a promotion or advancement within an organization."
The number one job title may be new to you, so I wanted to share it! Click on the job title to see jobs posted on Linkedin and learn more about what an Engagement Lead is.
Median Base Salary: $93,000
Job Openings (YoY Growth): 1,200+ (425%)
Career Advancement Score (out of 10): 10
Top Skills: Management, Leadership, Project Management, Strategy, Communication
Lou Adler: What Prevents Companies From Hiring The Best Talent
by Dan Schawbel | Personal Branding Blog
Dan Schawbel interviews Lou Adler, a consultant helping companies make better hiring decisions. He answers questions about how recruiting has changed and what advice Lou Adler would provide to job seekers today. I think you'll learn some new things reading his answers.
WORKFORCE TRENDS
Modern Workers Redefine Success and What You Need To Know To Hire Them
by Nexxt
How would you define success today? According to a recent survey of more than 11,000 active and passive job seekers, the definition of success has changed. The infographic highlights:
48% say career success is defined by being proud of the work they do
Of those with a successful career, only 8% have been with a single company. 47% have worked for 2-4 companies.
The most important aspect of a career is… (maybe not what you think!)
MENTIONS
What Happens to People Who Are Ungoogleable?
by Katie Moritz | Rewire
If you think you can hide online, think again! Several experts (along with me), chime in on why being ungoogleable may not be the best career strategy.

Hannah Morgan speaks and writes about job search and career strategies. She founded CareerSherpa.net to educate professionals on how to maneuver through today's job search process. Hannah was nominated as a LinkedIn Top Voice in Job Search and Careers and is a regular contributor to US News & World Report. She has been quoted by media outlets, including Forbes, USA Today, Money Magazine, Huffington Post, as well as many other publications. She is also author of The Infographic Resume and co-author of Social Networking for Business Success.