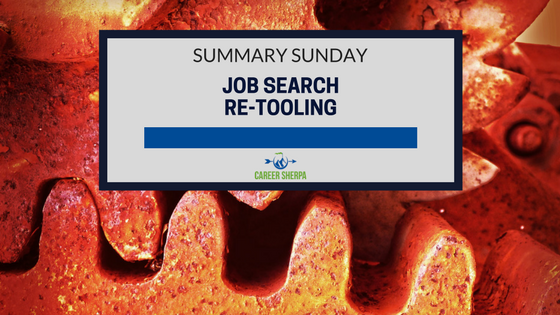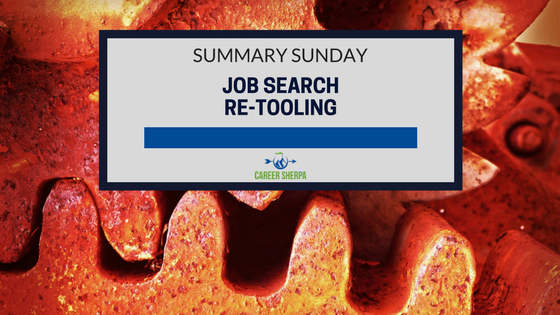 Your job search requires re-tooling and so does your career! Get the latest updates on how to improve your networking, personal brand, interviewing skills and use Pinterest and Facebook to improve your online visibility!
Please read the first article below! It will help you understand how quickly things change and how important it is for you to stay on top of your professional development!
CAREER
Skill, re-skill and re-skill again. How to keep up with the future of work
by Stephane Kasriel | World Economic Forum
The World Economic Forum report found that 63% of workers in the US say they've participated in job-related training in the past 12 months. Yet employers are reporting the highest talent shortages since 2007.
This requires you to seek training on skills you will need for your future. Fascinating read and I hope it opens your eyes!
SOCIAL MEDIA
With New Public Privacy Settings, Facebook No Just For Friends Anymore
by Hillary Grigonis | Digital Trends
You may have noticed "Your Story" on your mobile app. If you haven't used stories yet, Facebook's version is sort of like SnapChat and Instagram stories. Stories are just one more way for you to highlight (though photos) your personal brand/professional achievements. I will definitely be writing more about this newest feature on Facebook.
Five Ways Pinterest Can Help Your Career
by Dara Fontein | Hootsuite
Yes, Pinterest, can help your career. Take a look at the examples in this article to get ideas on how you can use Pinerest as a portfolio of your work and career highlights!
NETWORKING
Do These 5 Emotionally Intelligent Things Within 5 Minutes of Meeting Someone
by Harvey Deutschendorf   | Fast Company
This isn't about your pitch. It's about how to build a real connection when you talk with someone. Begin trying these and see what happens!
PERSONAL BRANDING
The Absolute Best Way to Figure Out Your Personal Brand
by Erin Greenawald | The Muse
This workbook by PwC has you covered!
INTERVIEWING
21 Best Tips For A Job Interview [INFOGRAPHIC]
by Shweta Khare  CareerBright
Basic, yet solid reminders!

Hannah Morgan speaks and writes about job search and career strategies. She founded CareerSherpa.net to educate professionals on how to maneuver through today's job search process. Hannah was nominated as a LinkedIn Top Voice in Job Search and Careers and is a regular contributor to US News & World Report. She has been quoted by media outlets, including Forbes, USA Today, Money Magazine, Huffington Post, as well as many other publications. She is also author of The Infographic Resume and co-author of Social Networking for Business Success.