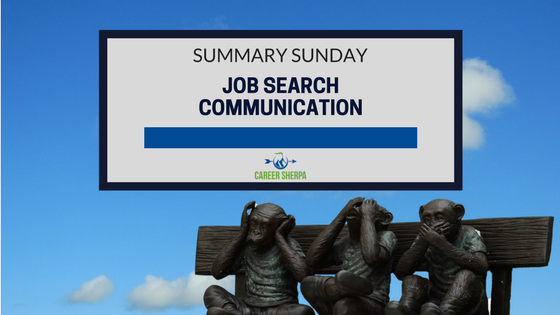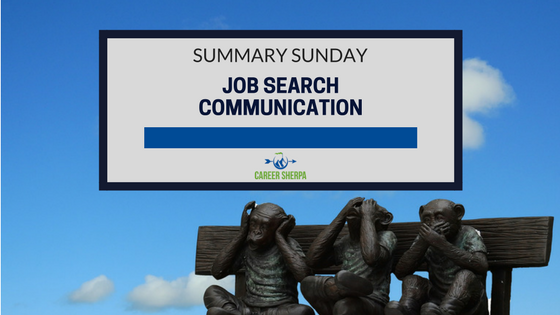 How's your job search communication? From writing emails to creating your personal brand story, and everything in-between, are you communicating as effectively as you can? 
Communication skills can always be honed!
These articles will help you build your communication skills and I hope you'll follow some of these excellent resources.
EMAIL COMMUNICATION
5 Simple Ways to Write about Negative Issues with a Positive Spin
by Grammarly
There are great examples of how to convert negative phrases into positive ones! If you're like me, you've probably written a couple of emails with this language! No more! It's an easy fix!
Email Rules that Mean the Difference Between Casual and Professional
by Levo League | YouTern
Don't ruin your reputation. What you say in your emails and the setup of your email message matter – a lot! It's too bad they don't teach this stuff before you take your first job!
LINKEDIN RECOMMENDATIONS
Your 5-Minute Guide to Writing an Amazing LinkedIn Recommendation
by Adrian Granzella Larssen | The Muse
If you've just completed an internship or assignment, give a recommendation to get a recommendation! Here's advice on how to write an amazing recommendation for your supervisor or boss.
PERSONAL BRANDING
How to Grow Your Personal Brand Online
by Neil Patel | Neil Patel
This article walks you through the process, starting with establishing your personal brand story. You need to know this before you do anything! This is very comprehensive and I'm pretty sure it's going to help you build that online brand (because no one is going to do it for you!)
JOB SEARCH
3 Times Being 'Super Passionate' Isn't Enough To Land You The Job
by The Muse | Forbes
It's often said that companies don't hire based solely on skills- they look for passion. But there are at least three occasions when passion just isn't enough to overcome other issues. Be sure to pay attention to these three things while communicating with a potential employer.
TWITTER
A Primer on B2B Social Selling with Twitter
by Craig Jamieson  | Maximize Social Business
Please don't let the title scare you away. Selling to businesses is exactly what you are doing as a job seeker, so all the same rules mentioned in this article apply to you.
One of my favorite tips in this post is the value of Twitter lists. It makes your experience using Twitter so much more productive!
PRESENTATIONS
How to Create the Best Powerpoint Presentations, With Examples
by HubSpot
Presentations don't have to be made in front of people. Often, creating a presentation is a way to summarize and share information so take a look at these great examples and get inspired to create a better presentation, summary or présumé (part presentation, part resume).
MENTIONS
6 Ways to Make Your Next Job Come To You
by Jillian Kramer | Glassdoor
Thanks to Jillian for reaching out! If you want to job search smarter, the trick is building online visibility and a reputation of excellence.
Check out what you can do to lure in potential opportunities!

Hannah Morgan speaks and writes about job search and career strategies. She founded CareerSherpa.net to educate professionals on how to maneuver through today's job search process. Hannah was nominated as a LinkedIn Top Voice in Job Search and Careers and is a regular contributor to US News & World Report. She has been quoted by media outlets, including Forbes, USA Today, Money Magazine, Huffington Post, as well as many other publications. She is also author of The Infographic Resume and co-author of Social Networking for Business Success.