There have been a lot of changes in the last year that impact how you search for a job. Familiarize yourself with some of these advancements that give job seekers a slight advantage!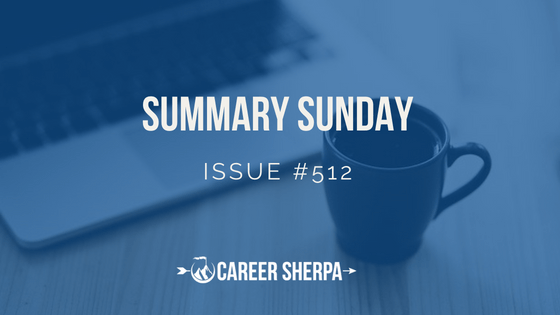 As you review and read this week's compilation of job search articles, I hope you will ask yourself, how will I use this information to alter what I am doing? Many of these changes work in your favor, but several do not.
In this week's Summary Sunday, you'll find articles to help you with your job search and career:
Debunked Job Search Myths
LinkedIn Engagement Strategy
LinkedIn Headlines
ChatGPT for Job Search
Salary Transparency Outcome
Bosses Spying on LinkedIn
Raises for Men and Women
College Enrollment Declines
Please share and follow these articles!
JOB SEARCH
Myths of the Job Search Debunked | Bob McIntosh
How many of these 22 myths do you believe? It's time to ask yourself "do I know this to be true?" Bob asked top job search experts to share a job search myth they come across often. (And there are likely many more!)
LINKEDIN
Revealed: Unlock the Power of LinkedIn with This Simple Engagement Strategy! | Mark Williams
This is actually a two-for! In his newsletter, Mark includes a summary of some of the newer features on LinkedIn and then gets into his engagement strategy. Mark writes: "Commenting frequently is a LinkedIn superpower. If you did nothing else on LinkedIn, you could still achieve success by commenting on others content." I agree!
How To Write A Crazy Effective LinkedIn Headline [19+ Examples] | Cultivated Culture
Your LinkedIn headline is one of the most important things you'll ever write! It's the first thing someone sees! Austin Belcak walks you through how to create a powerful headline! Does your headline illustrate your value and make you stand out?
CHATGPT FOR JOB SEARCH
How to Prepare Yourself and Support Your Clients in the Use of Artificial Intelligence | Career Professionals Of Canada
Maureen McCann and John Stroud explain how ChatGPT can be used by career professionals to enhance services. But this is also a good explanation of how ChatGPT works (its strengths and weaknesses)!
You can use| ChatGPT to create a customized cover letter template. Here's how | Fast Company
Donna Svei explains how to customize your cover letter using ChatGPT! She calls it a collaboration! And she shows you exactly how to make it sound more human and likable!
6 Ways to Use ChatGPT & AI for Your Resume & Job Search | Teal
See how you can use ChatGPT to write accomplishment bullets, your resume summary, your LinkedIn About section, a cover letter, follow-up emails, and use it to speed up the application process. There are even more uses, but these will help those who have difficulty writing!
TRENDS
Employees Use Salary Transparency Laws Just as Companies Feared | Evil HR Lady
What happens when you see your job posted online… and the salary is listed $32K above what you are making? Salary transparency laws make this possible and while I'm all in favor of higher salaries, paying your current employees what they are worth is rule number one!
Employers Spying Tweet by Adam Karpiak
For those who don't know, Adam is a recruiter who writes content to help job seekers. It's disturbing that an employee's manager would take the time to track their LinkedIn activity and call them in to talk with them about 'liking' a job search article. But it's true! And if you read through the comments in the thread, you'll see many more examples of why people are afraid of their bosses.

Men and women asked for raises this year at the same rate, but men were more likely to get them | CNBC
The CNBC/Momentive poll found that 11% of men and women asked for raises in 2022. Yet 59% of men and only 52% of women received a raise last year. We still have a long way to go to even out the salaries.
Jaded with Education, More Americans Are Skipping College | Associated Press
Nationwide, undergraduate college enrollment dropped 8% from 2019 to 2022. Economists think this could cause future labor shortages. Is it the cost of college? Certainly, that's one factor. Read this and see what your takeaway is.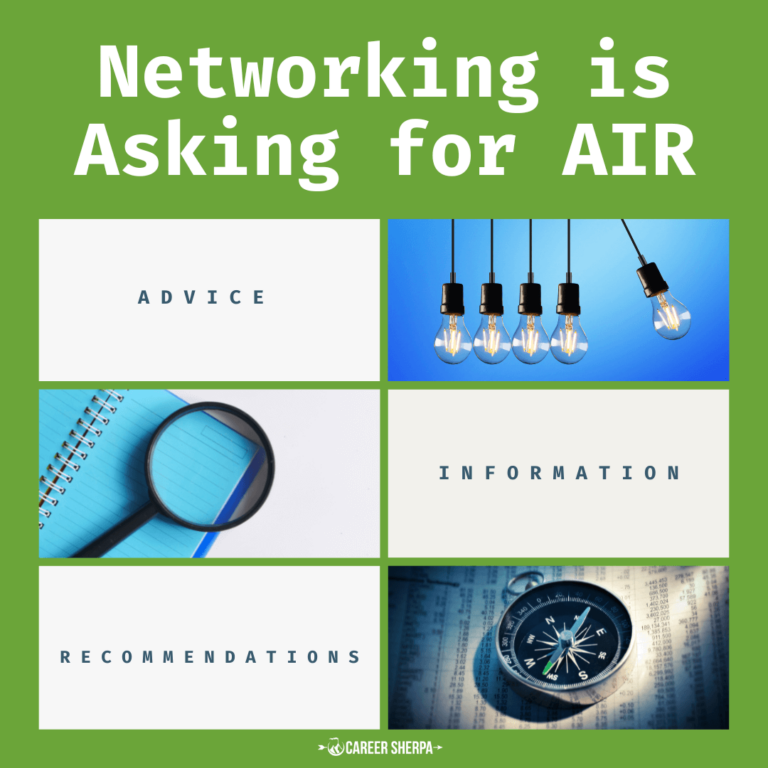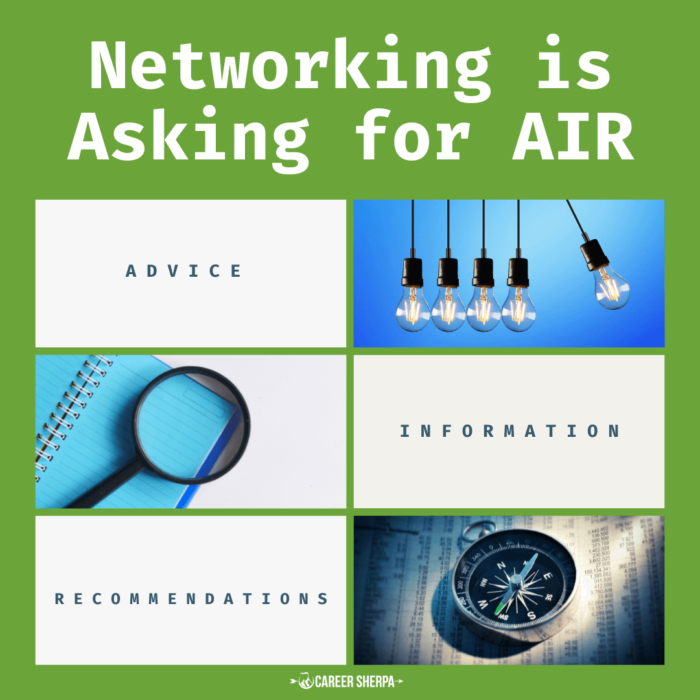 NETWORKING TIP
When you network, all you are doing is asking for AIR.
Learn about their career
Learn about their company
Learn about the industry
Validate skills/experience
Ask for referrals, other companies
MENTIONS
Top Remote Work Categories and How to Plan Your Remote Job Search | HR Bartender
Most job boards (i.e., Indeed, LinkedIn, Glassdoor) offer the option to filter a job search by remote only, hybrid or in-person only. Experiment with different filters to help find appropriate jobs. See more of my tips in this interview with Sharlyn Lauby.
DID YOU MISS THESE?
Answering "What Do You Like To Do In Your Free Time?"
Personal Development Goals For Work: Tips & Examples
"Tell Me About A Time You Worked In A Team" Answers

Hannah Morgan speaks and writes about job search and career strategies. She founded CareerSherpa.net to educate professionals on how to maneuver through today's job search process. Hannah was nominated as a LinkedIn Top Voice in Job Search and Careers and is a regular contributor to US News & World Report. She has been quoted by media outlets, including Forbes, USA Today, Money Magazine, Huffington Post, as well as many other publications. She is also author of The Infographic Resume and co-author of Social Networking for Business Success.