Do you have a trusted source of information regarding your job search?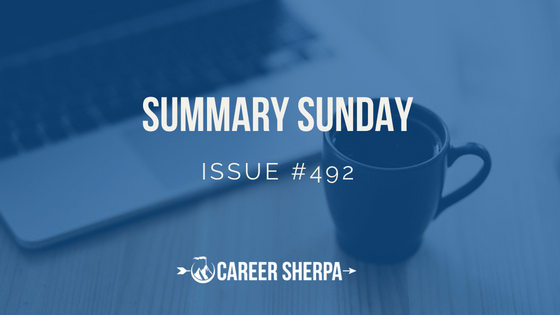 It can be overwhelming to scroll through posts on LinkedIn or search the internet for answers to your job search questions.
That's why, each week, I compile top articles from sources I trust and respect. If you don't already follow these sources and people quoted, I hope you will.
This week's summary includes information about:
Signs a layoff is coming
Retiring in stages
Predictions for the future workforce
Actions after a downsizing
LinkedIn profile tips for retirees
LAYOFFS
Don't be the last person to know about layoffs | Fast Company
Here are five indications that your company just might have a round of layoffs on the horizon. Don't dismiss them.
OLDER WORKERS
How to Retire in Stages (and Why You Should) | Life Hacker
Fully retiring may not be financially sustainable. That's one of the top reasons to partially retire. See what to think about and examples of semi-retirement.
The New Longevity Isn't Coming. It's Here. | Yahoo! Life
In 2040, almost half of the country's citizens are in their forties or older. See the predictions and steps are that are being taken to address the changing nature of the workforce. It's certainly worth all of us thinking about.
MENTIONS
How To Quickly Rebound From A Layoff | Forbes
See what you need to do after receiving notification that your job has ended. Robin Ryan outlines the steps to take to help you during the difficult transition to a new job, with a little advice from me.
Why You Need a Post-Retirement LinkedIn Profile | Next Avenue
Be clear about why you are on LinkedIn if you are "retired". A Q&A by Nancy Collamer featuring tips from Ashley Watkins, Hal Flantzer, and me.
DID YOU MISS THESE
How To Ask For A Promotion: The Complete Guide For 2022
How To Explain Gaps In Employment: Tips & Examples
23 Leadership Interview Questions & Answers To Practice
And here's a bonus – job search checklist
Job-Search-Checklist-2022-careersherpa


Hannah Morgan speaks and writes about job search and career strategies. She founded CareerSherpa.net to educate professionals on how to maneuver through today's job search process. Hannah was nominated as a LinkedIn Top Voice in Job Search and Careers and is a regular contributor to US News & World Report. She has been quoted by media outlets, including Forbes, USA Today, Money Magazine, Huffington Post, as well as many other publications. She is also author of The Infographic Resume and co-author of Social Networking for Business Success.