Your job search and career probably could use some fresh ideas and fixes!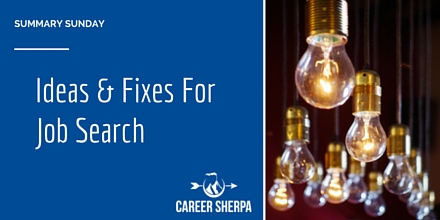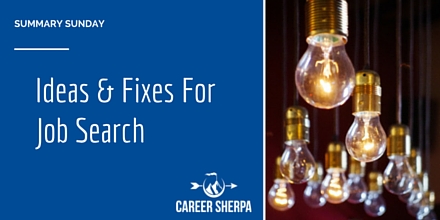 This week's collection is going to help you. It covers the job mistakes you are making, how to research companies, creative job search campaign ideas, branding yourself online, and what not to do if you want to be likable!
Each week, my summary is a collection of posts that performed well on social media. In other words, people like it and/or shared it. These are the articles I wanted to make sure you don't miss so I highlight them here!
Consider this "the weekly best-of" or ICYMI (in case you missed it) content you need to help you with your search and career!
Ideas and Fixes For Job Search
JOB SEARCH
Ten Mistakes That Are Killing Your Job Search by Liz Ryan | Forbes
Spoiler. Here are Liz's 10 mistakes. In her post she lists the remedies for these oh-to-common job search faux-pas!
Don't restrict your job search reading to job ads
Don't use an outdated resume
Don't forget your LinkedIn profile!
Don't brand yourself as "all things to all people"
Don't send the same resume to every hiring manager
Don't rely on online job application portals
Don't go to a job interview unprepared
Don't act too desperate or too submissive in a job interview
Don't bash your last employer (or any past employer) in a job interview
Don't stop job-hunting too early
Hire Me! 8 of the Best Stunts Ever Pulled By Job Seekers  by Michelle Burke | SocialTalent
Get ideas on how you can be a stand out candidate by checking out these strategies! You won't be able to exactly copy these, but you certainly could spin them into your own!
The Extreme Job Hunter
The Video Game
The Jobless Paddy
Resum-Ale
The Sandwich Board Guy
The Google Job Experiment
The Best CV Ever
The 'Google Please Hire Me' Guy
Finally: A Simple Step-by-step Guide to Employer Research by David Shindler | YouTern
Before you apply for a job and before the interview, you should be able to answer these questions! Please read the article to find out where to find this information and other info you need to uncover about an employer.
What is the story of this organization?
What are its stated values?
What is the name of the person who owns or runs the organization?
What services or products does it provide?
Who are its main users or customers?
What are the benefits for users or customers?
What significant successes has the employer had?
Who are its main competitors?
What are the main challenges in this industry or sector?
What do other people (customers, competitors, employees) say about them?
ONLINE BRAND
Measuring Your Online Brand by Meg Guiseppi  | Job-Hunt.org
Meg Guiseppi is a Reach Certified Personal Branding Strategist and Reach Social Branding Analyst, not to mention LinkedIn and resume writer. She points you to William Arruda"s online identity calculator and offers these 5 profiles to help evaluate your online identity. Which one are you?
Digitally disguised
Digitally dissed
Digitally disastrous
Digitally dabbling
Digitally distinct
CAREER
The 100 Person Project: Crowdsourcing Your Next Career Move by Chris Guillebeau | 99U
How to figure out what you were born to do. This is a great idea though it will take work!
10 Things You Do That Make You Less Likeable by Travis Bradberry | Entrepreneur
Travis Bradberry regularly writes about emotional intelligence. In fact, he co-authored "Emotional Intelligence 2.0" . Though I've listed his 9 things, you will still want to read the full article for more info and fixes!
Humble-bragging
Being too serious
Not asking enough questions
Emotional hijackings
Whipping out your phone
Name-dropping
Gossiping
Having a closed mind
Sharing too much, too early
Sharing too much on social media
WHAT ELSE HAVE I SHARED?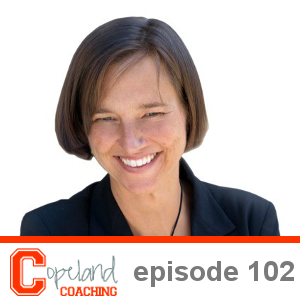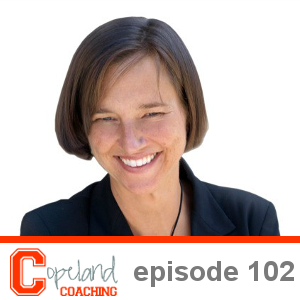 Podcast interview: Copeland Episode CCP102: Hannah Morgan, CareerSherpa.net
Angela Copeland and I discuss online visibility. Specifically, I provide tips on how to increase your brand online (using LinkedIn, Facebook, Twitter and more). You can easily listen to this from your device or you can download the podcast and listen the next time you have a chance!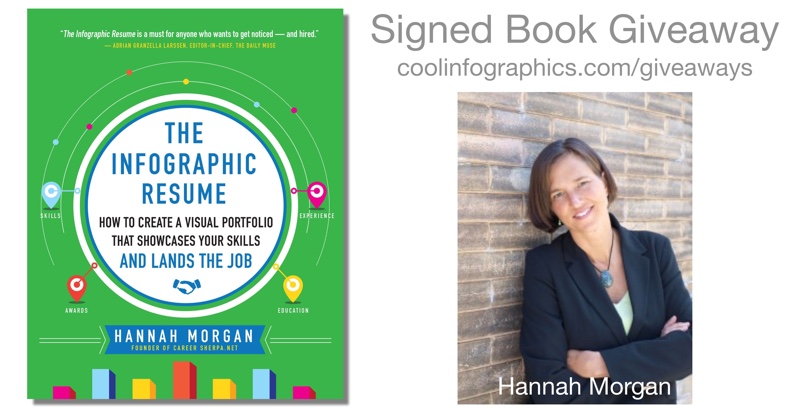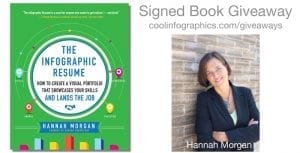 The Infographic Resume by Hannah Morgan: Interview & Giveaway by Randy Krum |  Cool Infographics
Many thanks to Randy Krum for offering this! If you have an interest in infographics, you must get a copy of his book Cool Infographics!

Hannah Morgan speaks and writes about job search and career strategies. She founded CareerSherpa.net to educate professionals on how to maneuver through today's job search process. Hannah was nominated as a LinkedIn Top Voice in Job Search and Careers and is a regular contributor to US News & World Report. She has been quoted by media outlets, including Forbes, USA Today, Money Magazine, Huffington Post, as well as many other publications. She is also author of The Infographic Resume and co-author of Social Networking for Business Success.