It's time to get back in the game because job opportunities are on the rise and employers are ready to hire!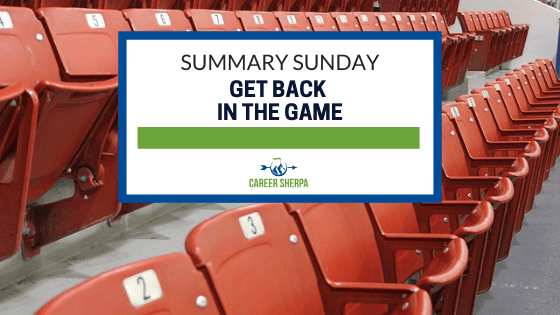 If you've been searching for a job over the past year, it's been a drag. You've been ghosted, rejected and/or dismissed. But now is the time to reignite your search and get back in the game.
But don't start where you left off.
Start fresh.
Research companies you would like to work for.
Refine your personal branding.
Reach out to people you know who work inside target companies.
I know, you've already reached out to people before, but you need to do it again. People forget. People were distracted before. Give them a reason to want to help you!
Be clear in your messaging (tell them what you want to do and where you want to do it!)
Be optimistic.
Employers are optimistic too and an increase in posted jobs reflects this.
This week's summary includes information to help you get off the sidelines and refine your search:
3 job search strategies
ATS secrets you need to know
5 ways to keep your job search alive
Remote work, flexible work and pay
The gig economy is for all levels
New Hybrid work report
JOB SEARCH
Three winning job search strategies | MarketWatch
Here are the 3 strategies. But please read the full article to dive deeper into what they really mean!
Hone your "career durability."
Humanize your LinkedIn profile.
If you are a person of color or a woman, target employers prioritizing diversity and inclusion.
Secrets of the ATS: a chat w/Oracle/Taleo GM Nagaraj Nadendla | The Ladders
If you think the ATS is the problem with your application getting seen, think again. Learn how ATS were designed to work.
5 Ways to Keep Going When the Job Search is Getting You Down | The Muse
Have you tried these things?
REMOTE WORK
Remote Workers Expect Pay to Reflect Their Locations | SHRM
Of the 62% of organizations with existing geographic pay policies, 44% are considering modifying or have recently modified their policies due to the increase of full-time remote work, the [WorldatWork's Geographic Pay Policies Study] found.
FlexJobs Survey Finds Employees Want Remote Work Post-Pandemic | FlexJobs
65% said they want to remain full-time remote workers after the pandemic. 33% prefer a hybrid work arrangement
2% say they want to return to the office full-time.
WORK TRENDS
The rise of the independent worker: Why everyone wants to work in the gig economy now | Fortune
Fractional leadership allows startups to find highly skilled talent willing to work on a part-time basis. Saloio uses the example of a chief marketing officer: "I want a seasoned CMO, but I can't afford to hire them full-time. So I'll hire a fractional CMO for two to three days a week. Bring them on while you are growing."
The Next Great Disruption Is Hybrid Work—Are We Ready? | Microsoft Work Trend Index 2021
These are the trends outlined in this new global study:
Flexible work is here to stay
Leaders are out of touch with employees & need a wake-up call.
High productivity is masking an exhausted workforce
Gen Z is at risk and will need to be re-energized
Shrinking networks are endangering innovation
Authenticity will spur productivity and wellbeing
Talent is everywhere in a hybrid work world
QUITTING YOUR JOB
The (Almost) Pain-Free Guide to Having the "I Quit" Conversation With Your Boss | The Muse
DID YOU MISS THIS?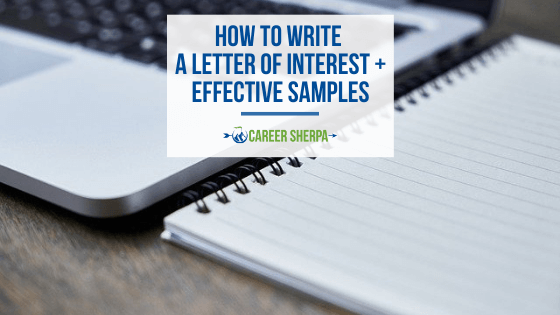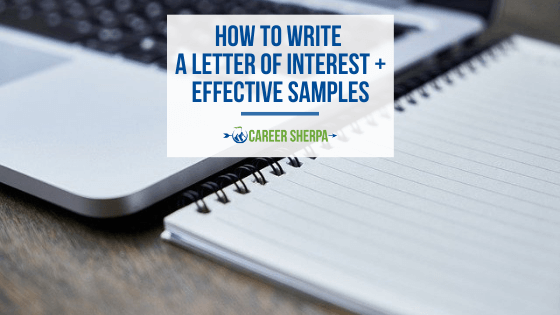 How To Write A Letter Of Interest + Effective Samples

Hannah Morgan speaks and writes about job search and career strategies. She founded CareerSherpa.net to educate professionals on how to maneuver through today's job search process. Hannah was nominated as a LinkedIn Top Voice in Job Search and Careers and is a regular contributor to US News & World Report. She has been quoted by media outlets, including Forbes, USA Today, Money Magazine, Huffington Post, as well as many other publications. She is also author of The Infographic Resume and co-author of Social Networking for Business Success.