What do employers looking for when evaluating candidates as we come out of this pandemic? And how will you emphasize those desirable skills and qualities?
This is certainly a question on every job seeker's mind.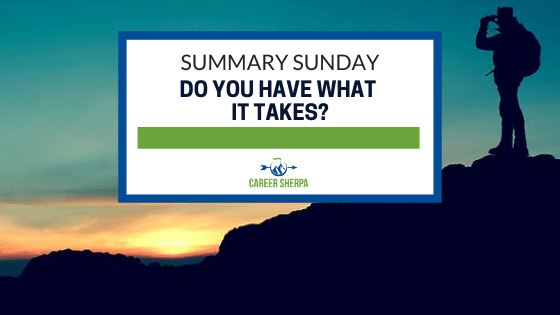 And while you may think the answer lies in your LinkedIn profile or your resume, that's not the complete answer.
LinkedIn is a powerful tool to highlight your unique qualities and gain exposure by recruiters, but it isn't a simple fix to landing a new job faster. It's going to take more.
Your interviewing skills need to be fine-tuned too.
This week's summary calls out the importance of aligning yourself with the jobs you are pursuing. But it also includes trends you should know about in the labor market. 
Workers who held on to jobs over the past year are starting to look now. That means you'll face competition and you'll need to up your job search skills. Do you have what it takes to land a job?
Here's what you'll find in this week's summary:
What employers look for from potential employees
LinkedIn tips and research findings
Behavioral interview questions
What companies are doing to adjust for a shortage of workers
How to recover from a toxic work environment
JOB SEARCH
Special Edition – What are top companies looking for in job applicants? | LinkedIn
Andrew Seaman, an Editor for LinkedIn writes:
"We asked the Top Companies that made year's list to find out what they look for in prospective employees." See what they said so you position yourself as one of the most desirable candidates.
eagerness to learn and grow
believe in the business's mission
add new perspectives to their businesses
look for a sense of curiosity in their candidates
These are challenging times and you'll need to prove you have more than the skills to do the job.
LINKEDIN
LinkedIn is notorious for making changes without telling its users. So here are some changes and things you should know.
MAXIMUM LinkedIn Character Counts & Image Sizes for 2021 | LinkedInsights
If you've ever wondered how many characters you have in your job title, About section or any other section of your profile, Andy Foote's resource has the answer. Plus, what size images can you share and use! 
New LinkedIn Services Page | Kenneth Lang
Kenneth Lang received an email from LinkedIn last night alerting him about how to create a Services page and these slides show you how to do that.
Do you need a Services page? We'll if you are interested in gig work, a side hustle, or consulting, LinkedIn lets you promote these services on your profile.
LinkedIn Provides Tips on How to Maximize Career Resilience by Building Your LinkedIn Network | Social Media Today
What do job changers have in common? LinkedIn found:
"Members with at least 13 connections from companies other than their current employer, are 22.9% faster in transitioning to their next job than those who do not."
INTERVIEWING
Open-source google doc with 800+ behavioral interview questions. | Maxime Le Bras
These interview questions are listed by competency to evaluate the skills/traits the interviewer wants to know about the candidate.
It's designed for HR and recruiters but works just as well for job seekers who want to prepare for upcoming interviews. 
LABOR MARKET TRENDS
Not Enough Workers: Rethink Recruiting In The New Economy | Josh Bersin
This is a fascinating read with examples of companies who are already doing things to address the upcoming changes in labor. What will companies do if they can't find people to fill jobs?
Here are some of the answers – Diversify recruitment, get serious about internal mobility, focus on retention, employee experience and employee engagement, tap into new sources of talent and "create candidates" through development, create a portfolio model for talent and embrace automation and redesign how the company operates. 
I'd love to have a discussion about this with anyone who is interested. Shoot me an email if you are interested.
WELL-BEING
Navigating the Job Search After Leaving a Toxic Work Environment | Jobscan.co
If you've ever had a horrible boss or co-worker then you know the feeling of self-doubt and other emotions this leaves you with. This article addresses how to heal after leaving a toxic work environment featuring advice from Nii-Ato Bentsi-Enchill, MA, Ed.M
BEFORE YOU QUIT
Want to Keep Your Best Employees From Leaving? Ask Them These 5 Questions | Inc.
Don't wait for your boss to initiate a conversation and ask you these questions. If you are unhappy in your job, ask to have a conversation and use these 5 prompts to guide what you'll say. 
DID YOU MISS THIS?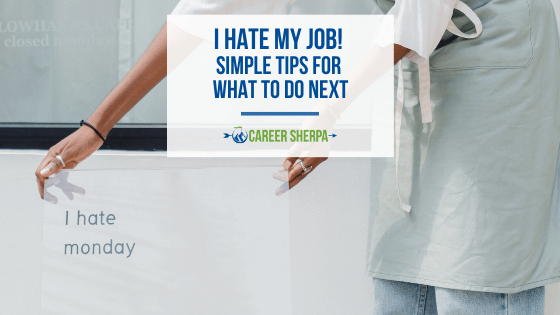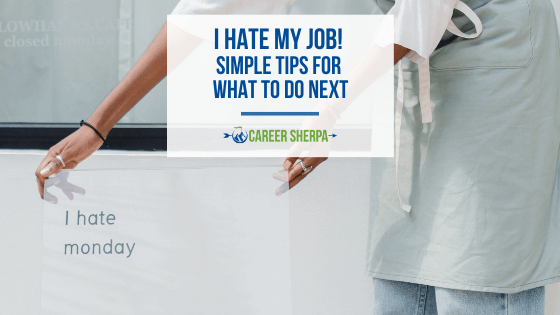 Hannah Morgan speaks and writes about job search and career strategies. She founded CareerSherpa.net to educate professionals on how to maneuver through today's job search process. Hannah was nominated as a LinkedIn Top Voice in Job Search and Careers and is a regular contributor to US News & World Report. She has been quoted by media outlets, including Forbes, USA Today, Money Magazine, Huffington Post, as well as many other publications. She is also author of The Infographic Resume and co-author of Social Networking for Business Success.