This Sunday's collection of posts is about approaching your career differently!
I read and share blog posts and articles across social media quite frequently. What I'm reading all ties together and points to the fact that we have to manage our careers differently.
It is so easy to get stuck in a rut.
The rut of job search, the rut of work or career. The rut of life.
If you are tired of feeling trapped or stuck, the only way out is…do "it" differently! Job search differently. Manage your career differently.
Switch it all up!
The Shift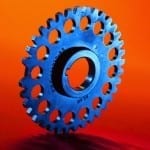 I was talking to a 20-something student this week who wanted to make a change but didn't know what he wanted to do long-term. He said he wanted security, you know, the kind of job that will be there forever and provide a secure income. I was aghast.
This was a 20 year old.
His father had a stable job and that was his point of reference. So, I tried to explain that long-term stability isn't really possible the same way it used to be.
I explained that security comes from navigating your own career. Staying current on trends in your industry, knowing what companies are poised for growth and what technical skills are up and coming.
I also tried to explain that even seemingly stable jobs are subject to a company buy-out or merger.
This fell on reluctant ears. The damage had already been done. There was little I could do during our brief conversation to persuade him to consider my advice.
Have We Brainwashed Kids?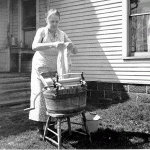 Teachers and parents, you are doing our kids a huge disservice by hosting career days that focus on fire fighters and nurses or sharing your own story of career progression.
This won't help today's upcoming workforce.
Teach them how to adapt, adjust, flex, re-invent and take ownership of their skills. Focus career days on how people have used their interests, talents and skills to continually reinvent- providing them the ability to switch from career to career and company to company.
Image credit: NewDealNetwork
College Prepares Students for What?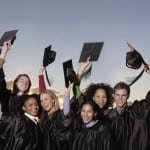 The problem with colleges (in general) is that they continue to produce graduates who are ill-prepared for jobs, just look at the unemployment rate of recent graduates.
The majority of college students don't know what they want to do upon graduating. They have no work experience or little exposure to the myriad of career options out there. They have been sheltered within the walls of the school and don't have enough interaction with businesses and alumni to help understand what possibilities are next.
Navigating The Workforce Today Means…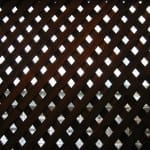 We are setting the wrong expectations. The career ladder is dying.
The career lattice is what people need to expect. What can we do to shed more light on this? How can we help prepare our children and today's workforce to navigate the lattice?
Let's first do more to help children and adults develop soft skills so they can communicate and function better within a work setting.
I wrote a summary of the four skills Thomas L. Friedman says are critical to employers!
Let's show them the connection between what they are learning and how people use those concepts/skills in various careers.
Let's do more to give them exposure to work through internships and job shadowing, starting as early as possible.
Let's help students of all ages understand that in this new world they can and will hold multiple jobs, maybe even at the same time.
Get Un-Stuck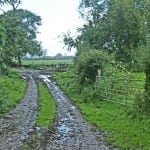 Stop what-ever it is you are doing. Now, do it differently. Is it uncomfortable?
Absolutely.
Will it take you longer? Probably. Will you get different results? Most likely.

Hannah Morgan speaks and writes about job search and career strategies. She founded CareerSherpa.net to educate professionals on how to maneuver through today's job search process. Hannah was nominated as a LinkedIn Top Voice in Job Search and Careers and is a regular contributor to US News & World Report. She has been quoted by media outlets, including Forbes, USA Today, Money Magazine, Huffington Post, as well as many other publications. She is also author of The Infographic Resume and co-author of Social Networking for Business Success.