Last Updated on
Happy Father's Day to all you Dads!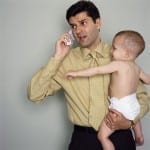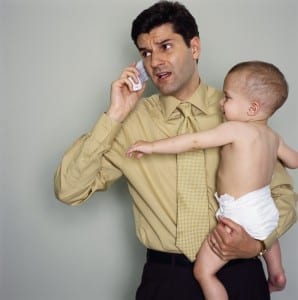 The traditional "bread-winner" role of the dad is morphing a little bit.  It isn't unusual to hear about "stay at home dads" or "daddy day-cares".  This phenomenon, brought about by many different reasons, is a shift in our cultural perception of normal.  Heck, it is OK by me.  However, it has led to some interesting debates in my personal life over whether or not this is "fair", "right", "lazy", or even "normal".  Oh brother, right.  I'm not going to go there.  What I will say and do is honor all the Dads for their important role in helping raise a family.  Their influence is not to be taken for granted!
Now for the Graduates.
Congratulations!  You are entering a workforce different from any other and undergoing rapid change.  Are you ready?  Well, you are as ready as you will ever be.  It is happening and you are in the midst of it.  I know from my recent work with several graduates just how challenging this is for you and share these great posts from this week.
Universities Skill Basic Business Survival Skills from YouTern
From understanding what to wear to work all the way through how to look for a job, bone up on these skills to give you a leg up!  Find a mentor or someone to help you master these critical business skills. The next posts should help you understand who might make good mentors and how to connect with people.
Enlist These Advocates to Increase Your Internship Success from YouTern
8 Steps to Effective Informational Interviews by Lindsay Pollack
Whether you are a dad or a grad-
You'll want to master LinkedIn and understand how to use Twitter.
How to Write Your Killer LinkedIn Headline from Jorgen Sundberg
Twitter Tips: 4 Ways to Discover Job Leads for the Job Seeker from Cube Rules
Enjoy this special day!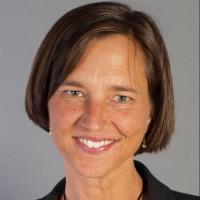 Hannah Morgan is a nationally recognized author and speaker on job search strategies.  She has held positions in Human Resources, Outplacement Services, Workforce Development and Career Services, equipping her with a 360-degree perspective on job search topics.
Hannah founded CareerSherpa.net to combine her career expertise with her love of writing, speaking and social media. Her mission is to educate professionals on how to maneuver through today's job search process.  Hannah is a regular contributor to US News & World Report and her work has been featured in USA Today, Money Magazine, Huffington Post, Aol Jobs, LifeHacker, The Muse, Business Insider as well as many other publications.