Do you ever feel like the week has just flown by and wish you could catch up on all the things you wanted to do?  So what's the solution?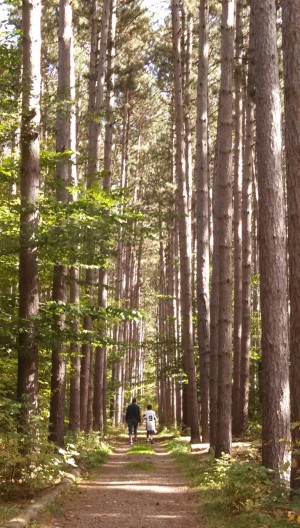 Here we are in November already which leaves me wondering- where did October go? Life has a way of moving too fast sometimes. I find myself wishing for an extra day to catch up on all the things I feel I should be doing. And maybe that's the real issue- am I trying to cram too much in, am I poor at prioritizing my time, or am I one of those people who secretly enjoys the pressure of procrastination?
As a job seeker, you have a ton of balls in the air, so it is important to schedule some catch up time as well! Here are some thoughts…
Making Time For What's Important
Whether it's family, friends, alone time or something else, don't you owe it to yourself to set aside "you-time?" During this allotted time, either 30 minutes or 24 hours, indulge in all those things you want to do! (Pssst: scheduling this time regularly is supposed to be the best way to make sure it happens.)
Going With The Flow
Life has a way of throwing us curve balls. I admire people who can take these last-minute surprises in stride! I, unfortunately, am not one of them. You can try to tell yourself to stay calm, but our brains don't always do what they are told! So what's the trick? I think it has something to do with managing our emotions.
Set Expectations
You may have to give yourself permission as well as set the expectations of friends and family if you plan on changing. It is OK if you want to be a little selfish, if that's how you feel about some you-time. And if you let your friends and family know you'll be MIA (missing in action) for some period of time, do you think they'll mind?

Hannah Morgan speaks and writes about job search and career strategies. She founded CareerSherpa.net to educate professionals on how to maneuver through today's job search process. Hannah was nominated as a LinkedIn Top Voice in Job Search and Careers and is a regular contributor to US News & World Report. She has been quoted by media outlets, including Forbes, USA Today, Money Magazine, Huffington Post, as well as many other publications. She is also author of The Infographic Resume and co-author of Social Networking for Business Success.